Why Agencies & Intermederies Must Evolve With The Shift To Closed Ad Ecosystems And Marketing Automation
by Ciaran O'Kane on 19th Aug 2014 in News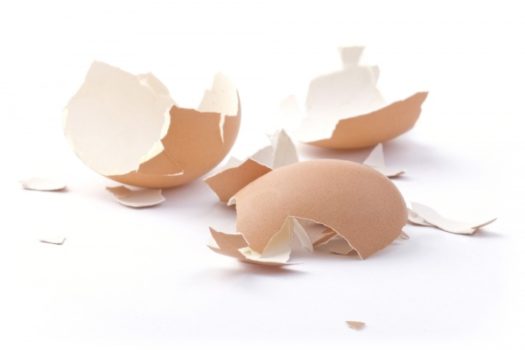 Walled gardens. Big media companies love walled gardens. Amazon, which was asked to speak at ATS London but predictably declined, has been aggressively pushing its data-driven bidder to most of the big trading desks globally.
The new self-serve solution will be enthusiastically used by the agencies, as they look to leverage all that Amazon first party data. The catch here though is that inventory and data within the Amazon domain can only be accessed through its own bidder - no outside integrations allowed.
Amazon's data will not be shared with anyone it would seem. Amazon is not alone. Rumours abound that Facebook has shut down integrations with any 3rd parties using RTB on its newly acquired video solution, LiveRail.
Whether this is true or not, it does suggest the big US media companies are going back-to-the-future with their closed solution approach. Will Twitter, Yahoo, Alibaba and every other media behemoth with first party data follow suit? And what does this mean for the ad ecosystem as a whole, particularly the big buyers, namely the agency trading desks.
If You Tolerate This Then Efficient Buying Will Be Next
From an efficient trading perspective the emergence of multi ad ecosystems within programmatic can only be summarised as a potential disaster zone for agencies. Having to manage multiple interfaces with no interconnectivity between these bidders around data and optimisation can only mean more cost in terms of labour and campaign execution.
It's also a regressive step backwards particularly for traders. Instead of having a lean and skilled team doing smart trading, you will get a bigger team of software specialists managing a massively inefficient process.
Not every agency will have the resource or the depth of talent to properly execute all these UI-based buys. Are we returning to wide scale managed buys? The traditional ad network model is far from dead it would seem.
So how will these trading teams allocate spend to the new sub plan if they can't buy dynamically?
Will these closed ecosystems allow DMP integrations to manage and activate data as well as allocate spend dynamically? I seriously doubt that Amazon will give anyone access to their data treasure trove. And do DMPs even have the functionality to do all of this anyway?
ExchangeWire believes a neutral layer of tech will have to be developed to manage dynamic allocation, real-time insight, segmentation and frequency capping across these closed ad eco-systems. This all might sound like the current DSP tech on offer at the minute - trust me, it's not.
It can't be operated by Google or any media-related business. And it is most likely going to come form the enterprise marketing players. ExchangeWire will expand on this in the coming weeks - with a more specific piece around this new tech.
In-housing Of Programmatic Will Be Not Be A Big Feature; But Agencies Will Have To Evolve
If you were to believe the American trade press and some "high profile" commentators, you'd think that the in-housing of the programmatic buying function is but a formality.
Marketers, they say, are climbing over themselves to set up teams to execute campaigns. Technology are being struck directly with ad tech vendors to ensure better transparency etc. It is the way forward they say. I am not convinced of this. Yes, in the US there is a culture of a more hands-on-approach by CMOs.
But in most of these cases brands are leaning heavily on their media buying agencies - in terms of trading deals and execution. Big FMCGs sell soap, shampoo and dog food - they are not streamlined for optimising digital advertising buys, agreeing complicated trading deals with large publishers and vetting a myriad of technology partners. That's not a slur - just a reality.
If the US is fertile ground for this type of practice it certainly isn't going to happen internationally - specifically because of the horrible fragmentation and the trading deals that each brand would be required to negotiate on their own. Not an easy task.
The only brand to have successfully managed to do this is Reckitt Benckiser, which has built one of the smartest global trading operations with a team of no more than five people. If a brand was to go down this route than then this is the template to beat them all.
The fact that most brands will not cross this Rubicon doesn't mean that the Agency Trading Desk model can continue as it is. A lot of deals are now being struck between the vendor and client around data warehousing and media execution. Big brands are rightly ring-fencing their own first party data.
Holding groups have had to adjust their strategy around this. The black box arbitrage solution that most ATDs ran is no longer a sustainable model. Great margins, but it was inevitable that clients and their auditors would cry foul of this practice.
What we will see now is core programmatic trading being sucked back into the agencies within the groups. Trades will likely be done on transparent dynamic margins - and more technology licences will be agreed between vendors and clients.
It was interesting to read this week that GroupM has agreed to acquiesce to client demands around using vendor tech other than the prescribed suppliers (The Trade Desk and AppNexus). WPP, as ever, is ahead of the curve on this and is putting the appropriate strategy in place.
The ATDs Big Pivot To Supply
ExchangeWire published a post last month on why it is a matter of time before GroupM launch an internal SSP. If Mindshare, Mediacom, MEC et al take control of the programatic buying function for clients, it is likely that Xaxis will be flipped to supply. As we explained in the post, the Xaxis SSP could easily leverage GroupM's trading deals to secure the best inventory possible for the internal desks at the agencies.
WPP has also been buying solutions to bolt onto to the Xaxis supply solution, such as viewability (Crystal Semantics). Building its solution on AppNexus would allow it to develop more functionality for client buyers - and managing all that inventory will allow it to pass palatable margins to advertisers.
Given the extent of the bot problem it would be in the interests of the client to have its agency SSP vet all site inventory running their advertising. This move into supply by the holding groups will be interesting to watch over the next twelve months.
Marketing Cloud Vendors Will Be Seen As Enablers
I've always wondered how big marketing enterprise cloud players were going to position and sell their platforms outside of the US. Would agencies (the gatekeepers of most marketing spend internationally) pay big SAAS fees for a catch-all platform that can only fulfill a fraction of their core requirements? Not likely. So how are they going to do it?
What agencies like best is enabler technology that makes them money. There isn't a day that goes by where you don't read of agencies looking to move up the value chain. Media buying is seen by some big brands as a low margin commodity business.
What agencies would love is that high margin digital marketing business Accenture and Deloitte currently dominate. Not easy to get into. But if marketing platforms like Oracle, Salesforce and Adobe can help agencies get into the marketing automation game then this will be a solid partnership going forward.
It is clear that the worlds of ad tech and marketing automation are converging. It would be smart for agencies to be ahead of the curve on this. Building competencies around open platforms - and looking to address client's marketing requirements as well media buying would help move the agencies away from the ghetto of the low margin business.
ATS London Facilitates The Conversation
At ATS London this year, we will host two specific panels addressing this: firstly; the increasing fragmentation of supply and data with the rise of the walled garden; and how the agency model must evolve to meet the new data-driven campaign requirement of marketers.
We will have the likes of Aegis, Yahoo, AOL, Xaxis, Vivaki, Infectious and American Express discussing this meaty narrative on 08 September at ATS London. Join over 700 senior digital advertising and marketing executives as we host a full day on the issues of programmatic, marketing automation, data and technology in digital advertising.
Ad ServerAd VerificationAdvertiserATSDisplayExchangeSSPTradingTrading Desk