Data Points Towards Mobile, Rich Media, And Private Marketplaces
by Ronan Shields on 4th Sep 2014 in News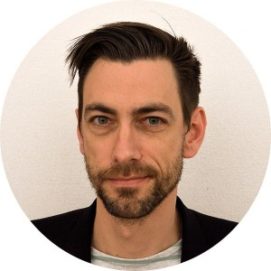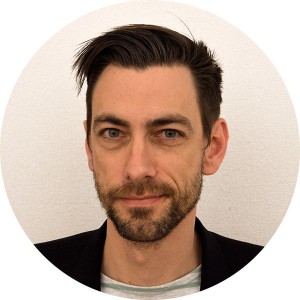 The results of Adform's RTB Trend Report, Europe, Q2, 2014 point to a certain future: digital media acquisition will centre almost exclusively on programmatic trading. Martin Stockfleth Larsen, Adform CMO, reflects on how quickly this is happening, and points out some of the key trends evident in the data.
Private marketplaces attract premium advertisers and reward publishers
Data from the Adform RTB Trend Report, Europe, Q2, 2014, reveals that it was yet another period of double-digit growth (52%) in ad spend. And the figures reveal that there are some amazing trends occurring right now.
For starters, programmatic private marketplaces accounted for 27% of all RTB ad spend in the second quarter, ending the notion that programmatic is for 'remnant' inventory only. Publishers sitting on the sidelines, fearing that programmatic is nothing more than a 'race to the bottom,' are most likely squandering their futures.
Clearly it's the advertisers who are driving the growth in private marketplaces, since the buying model offers an irresistible combination of exclusive inventory, brand safety, less fraud, and plenty of rich-media ad formats – and that's on top of the efficiencies programmatic marketing delivers.
This quarter, marketers demonstrated their appreciation with their wallets by paying publishers CPMs that were 250 – 300% higher than prices paid in the open exchanges. Private marketplaces, it seems, are the brand marketer's dream come true.
Mobile makes its move
Mobile is another incredible success story, which is good news for everybody in the space. Over the 12 months (from 2Q13 to 2Q14), programmatic mobile saw impressive gains, with spending for smartphone inventory leaping 894%, and tablets 973%.
To put that in perspective, in 2Q13, spending on desktop accounted for 91.8% of total spending, one year later it accounts for just 74.31%. Mobile advertising is catching up with mobile usage.
It's worth noting that today, ad spend targeting tablets (13.75%) exceeds that of smartphones (11.94%). The difference in spending is easily explained by campaign performance, as measured by CTR. More consumers click on mobile devices than desktops, and more consumers click on tablets than smartphones.
The larger form factors of tablets make accidental clicks less likely, and give marketers the opportunity to build more engaging ads and calls-to-action. But most of all, the stellar performance is proof that mobile is an ideal way to engage with consumers.
And there's plenty of good mobile news for publishers. We track buy rates (the amount of offered inventory that actually gets sold). Mobile and tablet inventory saw the biggest increases in buy rates: 215% and 137% respectively.
Put another way, if you offer mobile inventory to the RTB markets, it will be purchased.
Demand for creativity
More brand managers are jumping into the programmatic game, and we're feeling their impact on spending, prices and performance. CPMs for rich-media banners were 103% higher than those earned from standard banners – good news for publishers. And rich-media CTR trumped standard display banners by 110%.
At the same time, CPC for rich-media banners was 1% lower than the CPC for standard banners. In other words, marketers got more clicks for their rich-media banners, and paid CPCs that were on par with standard banners.
The stronger CTR may be due to the fact that rich-media inventory is found most frequently on premium sites, which do a better job at screening for fraud.
In my opinion, the greatest benefit that rich-media formats offer the space is its ability to deliver high-impact, extremely creative ads. Data-driven targeting and high-tech algorithms will only get you so far in marketing.
To grab the consumer's attention, marketers need to step up to a higher level of creativity.
It's all too easy for consumers to opt out of online behavior targeting, which nullifies all benefits of programmatic.
While it's true that programmatic marketing is rising steadily, we need to take steps to ensure its continued success.
Specifically, publishers need to offer significant volumes of rich-media formats programmatically, and advertisers need to invest in these kind of creatives that consumers admire and willingly share with their friends. I hope a new era of creativity is on the horizon.
Adform's RTB Trend Report Europe Q2 2014 can be downloaded here
TagsCreativeCross-ChannelDataDigital MarketingEMEAExchangeMedia SpendMobilePMPProgrammaticPublisherTargetingTrading