Asia still lacks programmatic talent, knowledge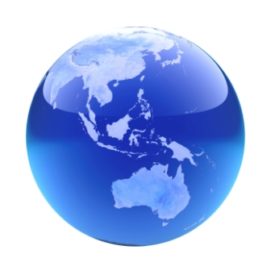 Marketers in Asia do not have access to the necessary skills to deploy programmatic and still hold misconceived notion that this advertising model carries risks to brand safety.
According to industry veteran Matt Harty, who is about to start a new stint as Asia-Pacific senior vice president at The Trade Desk, the lack of available talent remains a key barrier for companies looking to adopt programmatic.
Noting that the benefits they can gain from doing so are obvious in terms of productivity and efficiency, he said brands do not deploy programmatic in-house because not many people do it well. "There's barely enough people even to staff the agencies that are doing programmatic," Harty said in an interview with ExchangeWire.
Andrew Tu, Asia-Pacific managing director for The Trade Desk, added: "Is it brain surgery that we're doing? No, but it's time and detail intensive. And from a brand's perspective, their priority is to shift sneakers off the shelf, not figure out how to master programmatic."
Tu also noted the reluctance of advertisers to pay a premium for data-driven marketing when CPC, in markets such as India, can be available at just one cent. Programmatic will emerge as a more viable option only when these brands begin to realise, at one cent CPC, they are not going to get the performance they could have generated from targeted advertising.
"Another key challenge is getting people to realise buying digital is not about driving down CPC or paying for the lowest CPM. Rather, it's about the ability to track the CPM performance and more meaningful performance metrics," he said.
The industry had also received unnecessary flak over the past few years when ad networks and media companies tried to play down the role of programmatic, due to concerns its growth would impact their own revenue, Tu said.
"Trading desks could buy CPM at a cheaper rate than what they would have got direct from the publishers," he explained. "So it was the job of a sales person selling for an ad network or publisher to dissuade you from using programmatic."
This resulted in "myths" that surfaced about programmatic, including perceptions that it was long tail and unable to reach premium content sites. These misconceptions persist even today, he said, pointing to credibility as a key challenge the industry faces.
Advertisers want to know whether brand safety can be maintained and if they have access to local quality sites, Tu said. Brands worry about their ads appearing on porn or risqué websites, or companies such as airlines would not want their ads to appear on a story about a recent air crash.
While there are tools available, such as those provided by Peer39, that can analyse webpages and block specific content away from an advertiser's messaging, brands in the region are still largely unaware of such tools, he said.
They choose to stay away from programmatic because they continue to have concerns that programmatic will lead to brand safety issues.
The good news is, Tu noted, the landscape has started to change where people who were "badmouthing" programmatic previously have now started to use it themselves, and premium publishers also are figuring out how to do likewise.
Adoption will grow as more people use it and realise the benefits of having access to better performance metrics, he added.
Looking for APAC opportunities
The Trade Desk is betting big on this upward trend with the addition of Harty to its Asia-Pacific team, tasking the new hire to build out the company's business across the region. It opened its Singapore office in July 2013, and later added Seoul, Tokyo, and Sydney to the mix.
The adtech veteran, who officially starts with the company in March and will continue to be based out of Singapore, was most recently in Experian Asia, where he ran its audience solutions business.
The Trade Desk's CEO and co-founder, Jeff Green, said: "Our growth in Asia-Pacific drove the need to staff across the region and into Korea, Japan, and Australia. With Matt's dynamism, industry knowledge, and strong relationships, we're confident he'll have immediate impact on the business."
First up on Harty's to-do list is identifying potential new markets to expand into and figuring out the best way to do so. "We have to balance our opportunities with investment. Everyone talks about China but we need to determine if it's the right place for us to make our next bet, or whether we'd be better off increasing our current investment in Japan," he said. "We'll decide based on demand from our clients in the markets and try to match up to their requirements as much as possible."
He added that he will manage "the strategic part" of the company's growth plans so Tu can focus on running the day-to-day operations, having previously straddled between running and growing the business.
"Our global team in the U.S. wants to demonstrate that we're in this region for the long term and we're putting in a management suite to deal with the kind of growth we're already seeing here," Harty said.
In terms of product development, Tu pointed to Advanced TV as the next big thing as well as cross-device targeting. The U.S. market is already looking to drive this space aggressively and figuring out how TV ads can run in a programmatic, or addressable, way.
He also noted that The Trade Desk is one of only two global players to be given access to Apple's iAd API, opening its platform to iAd Workbench and the ability to contextually target users in more than 250,000 App Store apps.
"That used to be premium inventory and now Apple is making it available on RTB," he added.
TagsAd NetworkAdvertiserAgencyAPACChinaCross-ChannelMedia SpendPerformanceProgrammaticSingaporeTradingTrading Desk