The Battle for Cross-Device IDs Heats Up
by Ronan Shields on 25th Feb 2015 in News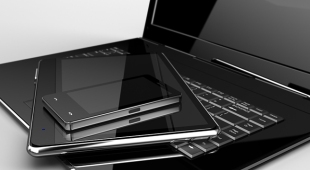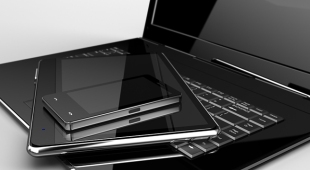 Cross-device campaign management is one of the key challenges facing the ad tech sector at present, posing questions regarding attribution and retargeting, among others. Solutions are available to advertisers, but the key debate is whether to use 'deterministic', or 'probabilistic' modelling.

Ahead of Mobile World Congress next week, where the advertising industry is playing an increasingly high-profile role, Adbrain, a company headed-up by ExchangeWire columnist Gareth Davies, has joined the list of companies hoping to crack the conundrum with the launch of its latest service, Cortex.
The Cortex offering lets advertisers leverage their existing ad tech infrastructure, be it a data management platform, demand-side platform, or ad server, for a verity of functions including: multi-screen campaign management; mobile retargeting; sequential messaging, and attribution.
Cortex is powered by Adbrain's proprietary Device Graph, an algorithm that uses data sets to help mine consumer insights from their behaviours across devices, such as desktop, tablet, and mobile phone.
The company claims its approach to identification is unique in that it does not rely on serving media impressions to function, rather, it uses probabilistic – or statistical – modelling to identify users across screens, without cookies.
Cortex has been in beta since the final quarter of 2014, and Adbrain claims it can successfully match over 80% of mobile devices with more than 90% accuracy.
Paul Silver, Media iQ, chief strategy officer, has been using the platform since it launched, and claims it has allowed his company to generate both incremental ROI, plus new business opportunities.
He adds: "In recent years we have seen that audience fragmentation across devices impacts performance. Cortex complements our analytics platform, AiQ, allowing unique reach and frequency measurement and user-targeting across devices to boost campaign performance."
In an earlier column for ExchangeWire, Gareth Davies, Adbrain, CEO, wrote: "In an increasingly mobile-first world, the proliferation of mobile device adoption presents a major challenge to digital marketers who traditionally relied upon desktop cookie tracking to target and reach their wired audiences.
"Solving this problem requires overcoming massive technical feats, for both deterministic data owners, such as Google, Facebook et al to tie their vast behavioural data sets together and for statistical technology vendors to build broader cross-device profiles from first, second and third party data via artificial intelligence and machine learning algorithms."
However, Davies warns the battle for the holistic audience view is currently one that is dominated by the industry's "tech goliaths" – read Facebook, and Google, et al – whose interests are not entirely altruistic.
He adds: "Deterministic attribution [a methodology which relies on logged-in user data to identify users] operates exclusively within walled gardens. Great when you're delivering ads within any of the tech giants' walls but the limitations aren't so rosy.
"Audience identification is restricted to a single tech platform and that specific audience cannot be identified – transparency is at best partial, at worst non-existent."
Davies also warns that advertisers face important data ownership questions when conducting campaigns within said walled gardens.
He maintains that integrating first party data into platforms that advertisers have little or no control over, plus the fragmentation of audience data across platforms, brings with it questions over data ownership.
For instance, channelling audience data into a platform, such as Facebook's Atlas ecosystem, or Google's DoubleClick, could mean they then 'share' said insights with the aforementioned "goliaths" (hence diluting their original value).
Davies adds: "This is not to mention syncing and buying your audiences across a multitude of isolated platforms, negating the operational efficiencies that programmatic advertising offers."
Advocates of the more open statistical identification methodology – as opposed to Facebook etc.'s deterministic identification methodology – claims the scale it offers advertisers (in terms of reach and control cross-device audience delivery) is preferable over the 'black-box solutions' on offer from said "goliaths".
Despite their detractors, Facebook, and Google's way to target users across screens (deterministic modelling) is widely deemed as a more reliable than probabilistic modelling. Indeed, Facebook claims it offers brands the opportunity to engage in "people centred marketing".
Since the relaunch of its Atlas platform, Facebook has been widely touted as the leading cross-screen targeting company in recent months among ExchangeWire contributors, although earlier this week MySpace and Viant CEO Tim Vanderhook was keen to highlight its shortcomings.
Vanderhook told ExchangeWire: "Yes, Facebook has lots of registered users, but if you look at the Facebook Atlas platform, they don't really have any advertising customers yet, and it's just not an end-to-end platform. It's spoken like it is, but it really isn't. It's still just a display ad server today, and I think that's a big issue for them."
AdvertiserattributionCross-ChannelDataDigital MarketingEMEAMartechMedia SpendMobileTargetingTechnology