MySpace CEO: 'Atlas is Not an end-to-end Platform… It's just a Display Ad Server'
by Ronan Shields on 24th Feb 2015 in News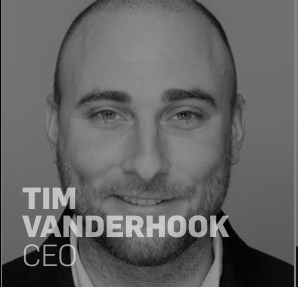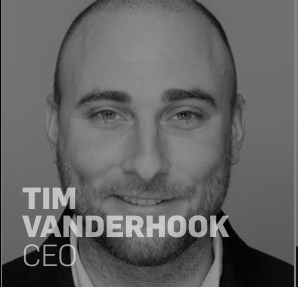 Tim Vanderhook, Viant, and MySpace, CEO, speaks to ExchangeWire, on the launch of the company's latest 'advertising cloud' service, and how his company aims to offer value to advertisers from what was once the largest social network in the world, especially given the white-hot competition from Facebook.

Remember the good old days of the internet 10 years ago? When broadband access was still a relative novelty, and we were all comparing polyphonic ringtones on our Nokia (N-something, or whatever) and Motorola (Rzr, or something) mobile phones.
Back then talking about your 'smartphone' would lead to people looking at you as if you had just taken a tablet of a different kind from the ones we now carry to work everyday. 'Android', the 'iPhone', and 'big data', all of these phrases had yet to enter popular parlance, and the term 'programmatic advertising', would probably have stumped even the most progressive of advertising executives.
During this time a team of Harvard undergraduates were devising ways to convince online youths to ditch MySpace (then the largest social network in the world) in favour of their proposition Facebook. In fact MySpace was even rumoured to have made a bid for the then-emerging social network in 2005.
The ten years since have been hard on the former go-to "social-sharing message board". It was purchased in late 2005 by News Corp. for $580m, only to be sold on to Specific Media (with Justin Timberlake as co-owner) in 2011 for $35m, after falling significantly behind Facebook.
Facebook's monthly active user base is 1.39 billion, with 745 million of those accessing the network on a daily basis via their mobile phones (again something that was anathema 10 years ago), and it has recently launched Atlas by Facebook, an ad server that promises to solve the cross-device conundrum facing digital advertisers, and some would argue this offering will lead it to rival the hegemony of Google in the digital advertising stakes.
Meanwhile, MySpace, which has essentially repositioned itself as an online music hub, now counts its monthly active user base at around 50.6 million, as of December 2014.
Viant Advertising Cloud

However, this is not to say that MySpace and Viant (essentially a rebrand of Specific Media, et al's parent company Interactive Media Holdings), are a spent force. The Viant rebrand has pre-empted the launch of the Viant Advertising Cloud service, which claims to offer advertisers on-demand services, including cross-device targeting, attributing online advertising exposure to in-store sales, as well as a people-based ad server, and DSP.
This takes place over three platforms, the Viant Identity Management Platform, its Media Execution Platform, plus its Data Analytics Platform. Read more here, and see video below.
Indeed, Viant is bringing the offering to market, making some lofty claims, with Tim Vanderhook, MySpace, and Viant, CEO, saying: "The increase in return on ad spend with customers utilising the Viant Ad Cloud is greater than the returns that search, retargeting and behavioural targeting had previously shown when they were first adopted".
With the platform having been in beta in the US since May last year, the offering is now being rolled out in Europe, beginning with the UK, and Vanderhook is keen to point out that earlier results "...have far exceeded expectations and validate the value that a fully integrated, end-to-end advertising cloud provides to marketers."
He adds: "Customers utilising the Advertising Cloud are seeing a 10 to 20 times increase in their return on advertising spend when compared to other digital advertising point solutions they had previously been utilising. This establishes a new benchmark as optimising to ecommerce alone falls far short given 94% of retail transactions occur in store."
Head-to-head with Facebook again?

With Viant now offering a "people-based" ad server, and DSP, through cross-device targeting via its advertising cloud service, this rhetoric sounds similar to Facebook's Atlas pitch (one that has far greater scale), so just why would its platform be preferable to Atlas when it comes to investing your ad dollars?
"Strategically, what Facebook and Atlas are doing is very similar to what Viant is doing with Ad Cloud. Our social networks are very similar, and where they have acquired Atlas [from Microsoft in December 2012], we had already owned Vindico [since 2010] for the video ad serving side.
"However, if you look at the world today, and you wanted to make a buy tomorrow, I'd say the Viant Ad Cloud is certainly well ahead of the Facebook Atlas Platform. Yes, Facebook has lots of registered users, but if you look at the Facebook Atlas platform, they don't really have any advertising customers yet, and it's just not an end-to-end platform. It's spoken like it is, but it really isn't. It's still just a display ad server today, and I think that's a big issue for them."
He adds: "Facebook talks about viewability and their stance on it, but really they don't have a technical solution available on the marketplace."
Vanderhook goes on to explain how Facebook currently does not have a DSP (unlike Viant Advertising Cloud) to access the advertising inventory on the open market, and exchanges, but when posed with the question over reports that Facebook is to imminently launch a DSP this quarter, he responded: "It's obvious that's what they're going to do. When you have an ad server, then you should have a DSP, and they should be linked together."
He adds: "I think we have a much more end-to-end platform with things like data on-boarding. For instance, if you wanted to do that with Facebook today, you'd have to call someone like Datalogix, or Oracle as they are now. So with Facebook they are having to work with a lot of third parties to help fill in the gaps, so there's a bit of a point solution feel to the Atlas platform today."
In fact, this problem is indicative of the major issue facing advertisers when assessing just how will they implement their ad tech strategy. Too many advertisers are choosing to partner with multiple tech vendors, offering point solutions (whenever they claim to offer a more comprehensive solution), according to Vanderhook. By doing so, they are unnecessarily creating technological problems for themselves, plus needlessly spending money on multiple integrations (a message similar to AOL's 'technology tax' mantra).
"There's very few companies out there that have the technology that is built to work together," adds Vanderhook.
However, with stock piles of billions of dollars in reserve (plus an already openly stated intention to invest heavily in ad tech this year), he does concede that Facebook is hardly likely to be complacent about its existing offering. "But if you took a snapshot today, we have everything you need, and they are still building their platform, for instance building video into an ad server, these are tough challenges."
Ad NetworkAd ServerAdvertiserattributionCross-ChannelDigital MarketingDisplayDSPEMEAFacebookMartechSocial MediaTechnologyTrading