The Neuroscience Behind Interactive Ad Formats; the State of European Retargeting
by Rebecca Muir on 28th May 2015 in News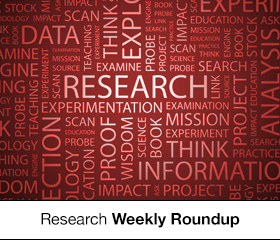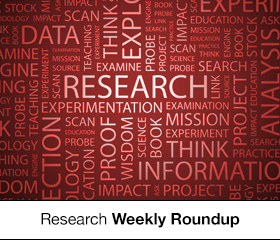 ExchangeWire Research's weekly roundup brings you up-to-date research findings from around the world, with additional insight provided by Rebecca Muir, ExchangeWire, head of research and analysis. In this week's edition: the Neuroscience behind interactive ad formats; the state of European retargeting; what makes a good native ad.
Neuroscience reveals the value of interactivity over standard digital display ads
A new research study has demonstrated that innovative display ad formats deliver more effective interactivity, emotional response and dwell time with consumers than the industry standard. The research was conducted by neuro research specialists Neuro-Insight using marketing technology business Rezonence's interactive FreeWall technology.
FreeWall is a value-exchange proposition between the publisher, their audience and an advertiser. The user gets access to premium content for free; the advertiser gets to engage with their chosen audience and educate them about their brand or product; and the publisher is rewarded for creating high-quality premium content. The idea behind FreeWall is clever, as it breaks down the conventional barriers of audience targeting and, in theory, should increase engagement and better monetise online ad inventory.
In order to test the hypothesis, Neuro-Insight used pioneering brain imaging technology to measure the neurological impacts of traditional mid-page unit (MPU) advertisements against Rezonence's FreeWall format, carrying messages from a leading hair care brand and a lottery provider. By measuring how long audiences spent with each ad iteration, the extent to which the ads were committed to memory, and also the emotional response that viewers had to the ads they saw, the study built up a profile of effectiveness for each of the two formats.
The research reveals that memory encoding in the left hemisphere of the brain (associated with words and details, and therefore crucial for branded messages) peaked at a level that was 29% higher for the interactive ads that FreeWall delivered than the traditional MPUs. The effect was particularly strong for the hair care brand, where responses were 41% higher.
When taking emotional response into account, to understand how people feel about viewing advertisements, positive response was 25% higher for the interactive ads. It was most significant for the hair care brand, where peak response to the interactive ad was strongly positive while the static ad was associated with a slightly negative response. The positive emotional response was maintained after exposure to the Freewall ad, when people returned to reading their on-screen content.
Dwell time was also significantly better for the interactive ads. The interactive hair care ad kept the audience on the screen for nearly twice as long as its static equivalent; while, for the lottery brand, they were on screen for 41% more time.
Heather Andrew, UK CEO of Neuro-Insight said: "the findings build upon previous scientific research to demonstrate how interactivity helps aid the brain's receptiveness to branded messages. Importantly, the study also demonstrates a positive sentiment towards an interactive format over static ones. Any brand wanting to stand out needs to recognise this and factor it into their campaigns."
Prash Naidu, Founder and CEO at Rezonence, commented: "these results clearly demonstrate the value that engagement and interactivity bring to brands and agencies. The world is moving away from push and uni-directional marketing to a push-pull, conversational form and FreeWall, with its proven engagement, is at the cutting edge of this revolution."
It would appear that FreeWall certainly has the ability to drive superior ad engagement and could be a win-win-win for users, brands and publishers. However, it remains to be seen whether it is a scalable solution for brands and publishers.
What does 2015 hold in store for retargeting?
AdRoll surveyed 250 European marketers, across a variety of industries, and analysed their own retargeting campaign data from nearly 4,000 European advertisers to find out how marketers are currently using retargeting – and if it has the staying power in 2015 and beyond. The survey revealed:
-- 88% of European marketers report that retargeting performs are equal to, or better, than search
-- 64% of marketers plan to increase their retargeting budget in 2015
-- The number one marketing objective of retargeting is brand awareness (60%), followed by driving sales (57%), and customer retention (51%)
--  56% of European marketers are retargeting on mobile devices
Show your numbers, not your brand name
New research from Adyoulike has revealed what makes a successful in-feed native advertising campaign: headlines containing numbers are twice as likely to be engaged with as those without, while headlines that don't overtly mention brand names are also twice as likely to receive interactions as those that do.
In addition, adding shading and/or a brand logo (something that the new IAB native guidelines suggest could be good practice) to a native ad makes no difference at all to engagement and click-through rates.
Over a third (36%) of ads with a headline measuring 70-90 characters were pursued by consumers, compared to only 13% of those with 1-20 characters and 19% of those with 20-40 – highlighting the need to be creative and descriptive with titles. Perhaps unsurprisingly, in-feed native ads 'above the fold' on publisher websites (i.e. so users didn't have to scroll down to view) saw a click-through rate (CTR) 56% better than those below the fold.
Francis Turner, Adyoulike, managing director, UK, said: "The native ad market is growing and maturing very quickly as both publishers and agencies see the value of native. As a result, what makes a good native campaign is becoming clearer to understand: consumers want to know what the content entails and they like facts and figures, but they don't necessarily want the hard sell."
The study also found that the average user dwell time on native content in 2014 was 1 minute 8 seconds on desktop, plus an even more impressive 2 minutes 20 seconds on mobile. It also revealed that 6 in 10 publishers (62%) had run native campaigns on mobile to take advantage of this, and the fact that traditional digital display advertising doesn't really work on the small screen.
Turner added: "Mobile is the preferred way for many people to go online now, and native is by far and away the most effective way for brands to reach them – as is shown by the huge amount of ad dollars that flow to Facebook and Twitter and their in-feed products.
"Publishers can now take advantage of their own feeds: with an average dwell time in excess of two minutes, it shows that people will happily engage with good content via mobile and don't care if it's sponsored or branded."
However, the research also demonstrated that brands can do more to take advantage of native advertising through unique video content. It found that last year, 90% of native video advertising was simply repurposed TV ads.
Turner concluded: "One perceived benefit of native is that it provides another channel for existing video such as TV ads. However, brands that do more with video online and create bespoke content could be setting themselves ahead of their competition."
The growing popularity of native advertising has been discussed in detail in a previous ExchangeWire Research Roundup.
DisplayExchangeWire ResearchMedia SpendMobileTargetingTrading