Adblock Plus Victorious Again; Mobile Ad Rates On the Rise, but Desktop Still Alive
by Ronan Shields on 29th May 2015 in News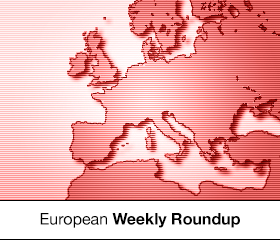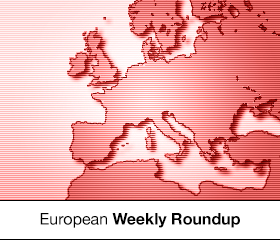 In this week's ExchangeWire Weekly European Roundup: Adblock Plus secures second German court victory in quick succession; Separate studies show mobile ads surge, but desktop still vindicated; Twitter promises advertisers enhanced data insights to bolster further spend; Teads adds Le Monde publisher to roster, and hires mobile industry veteran.

Adblock Plus cleared again

Adblock Plus-owner Eyeo this week scored a second victory in the German courts this week, with a case brought against it by German publishers RTL Interactive and ProSiebenSat1, deemed unsatisfactory as users of the controversial service had chosen to download the browser extension; and that it also didn't pose as an anti-competitive force in the market.
The broadcasters had brought the case against Eyeo, claiming it did not have the right to deprive them of revenue by blocking ads on behalf of its users, but the Munich court disagreed, claiming it was the right of Adblock Plus users to use the service.
The fact that AdBlock also charges publishers for being included on its 'acceptable advertisers' list also caused the plaintiffs to allege that it was anti-competitive. However, the court also ruled that Eyeo doesn't have enough market dominance to significantly deprive the publishers of revenue; therefore, it does not breach competition laws.
Eyeo documented the ruling – which was subsequently verified by separate media sources – via a post on its blog. The post, penned by Adblock representative Ben Williams, reads: "We hate to keep reporting yawn-inducing, self-evident news – but it's our duty to inform you that ad blocking has been found 100% legal (again). This time the court weighed in on our Acceptable Ads initiative as well … and it turns out that's OK, too."
The ruling comes just weeks after Eyeo won a similar case, also ruled upon in a German court, this time from Zeit Online GmbH and Handelsblatt GmbH, with the Hamburg judge ruling against the plaintiffs and in favor of Adblock Plus.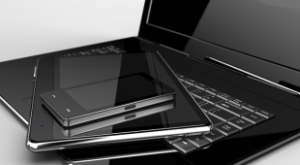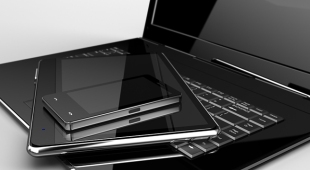 Studies show both mobile and desktop in rude health

Display ads served on smartphone devices caused mobile advertising revenue to surge by 80% year-on-year in the first quarter of 2015, according to figures published by the Association of Online Publishers (AOP) earlier this week. However, separate evidence also demonstrates that desktop internet usage is not suffering as badly as most may think.
The AOP figures, published in association with Deloitte, demonstrated that mobile display revenue on smartphones grew 114% during the period, compared to desktop display ad revenues, which grew 47% during the same period.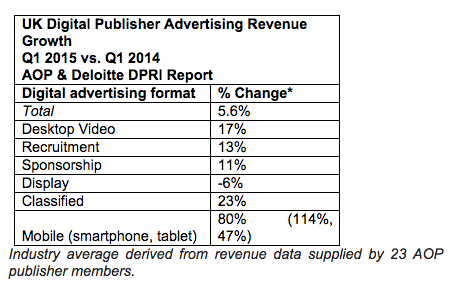 The figures, contained in the AOP & Deloitte Digital Publishers Revenue Index Report (DPRI) also show that publishers saw an overall 5.6% increase in ad revenue during the surveyed period (see chart).
Tim Cain, AOP, managing director, said: "We are beginning to see a change in digital advertising platforms and formats, which is shown in the figures. This is a trend that is likely to continue as consumers' behaviour changes and new devices are released."
Howard Davies, Deloitte, media partner, added: "Publishers that have adapted to technological changes have been rewarded with strong first quarter revenue growth from mobile advertisements. From this research, it is clear that publishers must ensure they remain agile in the face of rapidly changing consumption habits in order to remain commercially successful."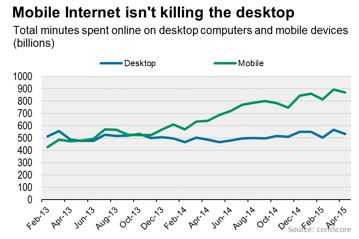 Meanwhile, separate research by comScore in the US, and published in the Wall Street Journal, revealed that while mobile usage is unquestionably on the rise, desktop usage is equally bearing up.
The chart on the lefthand side compares desktop and mobile internet usage rates between February 2013 and April of this year. While mobile is increasing rapidly, desktop rates are not falling off at an equivalent rate; a trend that flies in the face of most mobile evangelists.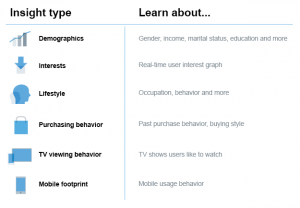 Twitter promises more data to advertisers

Twitter made a fresh bid to buoy spend on the network this week by announcing that it is to offer advertisers better insights into its audiences via a dashboard tool, giving them a more rounded view of their users, with behaviors such as purchasing behaviour, TV browsing habits, as well as their mobile footprint.
The dashboard tool aggregates the user demographics, and interests on a single platform and Industry observers have compared the tool to Facebook's booking platform, with the social network hoping that it will allow advertisers to identify more relevant audiences for their campaigns.
Andrew Bragdon, Twitter, product manager revenue, announced the launch via a blog post that went live earlier this week. It reads: "Based on this information, you can identify the best segments to target within Twitter Ads, along with which creative — such as a Vine or video clip — your audience will find most compelling."
After posting slower than expected revenue growth in successive recent quarters, Twitter's hopes for a more generous exchange of data in return for ad dollars is a large bet from the social network.

Teads signs Le Monde publisher, hires mobile veteran

France-based programmatic video firm Teads has this week announced it has added Le Monde publisher MPublicité-RégieObs to its roster of clients, just a week after revealing it has recruited mobile industry veteran Todd Tran, as its first global SVP of programmatic and mobile, ahead of its planned IPO later this year.
Teads, which inserts expandable video ads into traditional print publishers' editorial content, announced it has tied-up the deal with the French premium publisher earlier this week, with its ad units set to be run in titles including: Le Monde, L'obs, Télérama, Courrier International, Rue89, Le Huffington Post, and Challenges.
Pierre Chappaz, Teads, executive chairman, said: "We are really proud to work for such a prestigious group as Le Monde, and look forward to providing these sites with global campaigns from large worldwide advertisers, as well as French campaigns."
Teads, which claims to offer advertisers enhanced viewability rates through its inRead format, placing ad units mid-article, plus its inBoard format, which places them at the top of a web page, served against premium editorial content. Other publishers that have signed up to the service include The Guardian, The Telegraph, and Die Welt in Germany.
Meanwhile, the programmatic video company, has made a host of high profile hires in its UK office as of late, recruiting ex-Apple, and Microsoft veteran Todd Tran, also a regular ExchangeWire contributor (see video below), to head up its mobile drive. This appointment follows the recruitment of Justin Taylor to head up its European operations, ahead of its planned IPO on the NASDAQ later this year.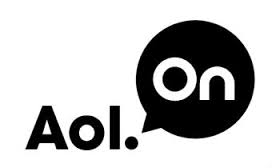 AOL, Guardian strike premium content deal

In the aftermath of the announcement of its upcoming 'merger' with Verizon Wireless, AOL has announced tit has added Guardian News & Media to its AOL On network, as it increasingly seeks to put video at the core of its advertising proposition.
The deal means The Guardian's premium video content, including documentaries, and news coverage, syndicated and distributed across the AOL premium network of over one million separate pieces of content, and in return it will be able to access this huge content library.
AOL averages over one million views per day, according to AOL figures, and incorporates content from both AOL-owned titles, as well as other third parties.
AdvertiserBrandingCross-ChannelEMEAMartechProgrammaticTargetingTradingVideoViewability