Mobile Disruption Continues; Xaxis Audio Debuts in UK
by Ronan Shields on 24th Apr 2015 in News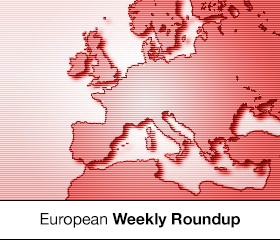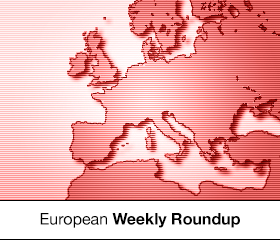 In this week's ExchangeWire Weekly European Roundup: Facebook and Google stats affected by mobile shift; Xaxis Audio launches in the UK; Consolidation in German ad tech scene; German court case points trouble ahead; ATS Paris shines light on the way ahead.

Mobile continues to disrupt

This week saw the two biggest names in online advertising reveal their first quarter results with Google reporting $17.3bn in revenue – up 12% year on year – and Facebook claiming quarterly revenues of $3.54bn – an increase of 42% – with mobile now accounting for nearly three-quarters of the social network's income, and causing a 7% year-on-year downturn in the former's CPC rate.
Even though the search giant recorded double-digit growth, the problems posed by the continuing disruption of mobile media consumption were laid bare, as this continues to negatively affect how much advertisers are willing to pay for ad units, compared to desktop, as indicated in the table below, which was presented as part of Google's earnings presentation.

Meanwhile, Facebook's business is also being affected by the emergence of mobile, with its total revenue recorded as $3.32bn – a 46% increase from the same quarter last year – while mobile advertising revenue representing approximately 73% of advertising revenue for the first quarter of 2015, up 59% year-on-year.
This makes sense given that Facebook's mobile daily active users (DAUs) were 798 million on average for March 2015, an increase of 31% year-over-year – its total DAUs were 936 million during the period – an increase of 25% year-on-year. So the fact that most of its ad revenues are derived from mobile should follow.
However, the devil is in the detail. Most of Facebook's mobile ad revenues are derived from cost-per-install ad units (where developers pay Facebook each time an app it displays to its users is downloaded), according to sources familiar with the business.
Meanwhile, Google is reliant on search and display for the bulk of its revenues – ad units that do not typically perform well on mobile devices given that the open web is less popular on mobile devices – hence the downward pressure on its rate card, as evidenced in the table above. Hence, we can justifiably ask the question; is the future of the internet an app-based one?
WPP's ad tech hub Xaxis this week announced that it has partnered with Global Radio's digital audio ad exchange (Dax), allowing UK advertisers to buy advertising inventory across 70 stations including Bauer Media's Absolute Radio, audioboom and Rdio.
The new product will run through Xaxis' data management platform (DMP), allowing advertisers to reach selected 'audiences' in real-time, and will form part of the Xaxis brand suite.
Xaxis claims the launch of the service is the first to provide advertisers with a single source solution for buying ads across the fragmented digital audio market.
The first campaign to launch on Xaxis Audio will promote Three's 'Feel at Home' campaign, which allows customers to use their phones abroad at no extra cost. The campaign has been planned and created by Mindshare and will leverage Xaxis audiences at scale across Dax's inventory. Campaigns have also been booked by MediaCom.
Germany-based Fyber this week announced it has purchased Dusseldorf-based Falk Realtime, paving the way for the company to have an independent full stack supply-side platform (SSP).
No financial details of the deal have been discussed publicly, but the deal is expected to close in the spring.
Falk Realtime's founders – ad tech veterans Erwin Plomp, Henrik Basten, and Ultano Kindelan – were responsible for EMEA operations in leading ad tech companies like DoubleClick, Experian, and EyeWonder, among others.
The purchase will better enable app developers to monetise their inventory. A blog post announcing the deal reads: "We plan to integrate Falk Realtime's ad server and RTB stack to empower our developer partners to monetise their apps in new ways, and continue to invest in future growth.
"This includes a wide variety of functionalities, such as setting up private marketplaces and running programmatic direct campaigns, as well as direct sold and cross promo campaigns via a self-serve ad server."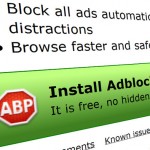 Hamburg court rules in favour of ad blockers

Earlier this week a Hamburg court ruled in favour of Adblock Plus, after German national newspapers Zeit and Handelsblatt brought legal proceedings against the company.
The ruling was made after a four-month trial which charged that Adblock Plus – or Eyeo as it was called in the legal proceedings – should not be allowed to block ads on websites owned by the plaintiffs.
The Hamburg judge ruled against the plaintiffs and in favor of Adblock Plus, upholding the right of Adblock Plus users everywhere to continue to block annoying ads and protect their privacy.
A blog post announcing the landmark ruling reds: "Now that the legalities are out of the way, we want to reach out to other publishers and advertisers and content creators and encourage them to work with Adblock Plus rather than against us. Let's develop new forms of nonintrusive ads that are actually useful and welcomed by users; let's discover ways to make better ads; let's push forward to create a more sustainable Internet ecosystem for everyone."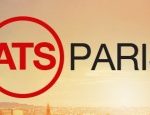 ATS Paris shines a light on French innovation

This week saw the first ATS event of 2015, with the hosting of ATS Paris in the French capital, where hundreds of delegates discussed the latest innovations, challenges, and opportunities in the French market.
The early emergence of publisher co-ops in France underlines the appetite for programmatic display advertising in the market; although issues around audience fragmentation and the treatment of consumers' personal data cloud the way ahead.
According to a report from France's Syndicat des Régies Internet and PricewaterhouseCoopers, programmatic investments in the market tripled between the first half of 2012 and 2013, before rising a further 49% in the first half of last year. Click here for information on the matters of debate during the event.
TagsATSCross-ChannelDACHDataDisplayDSPEMEAFacebookGoogleIndustry InfrastructureMedia SpendMobilePublisherRegulationSSPTechnologyTradingViewability