In Defence of Retargeting (When It's Done Right)
by Ronan Shields on 17th Jun 2015 in News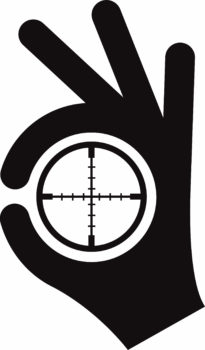 Thomas Servatius, IPONWEB, head of client services, speaks to ExchangeWire about the merits of the much-maligned practice of retargeting web users with ads, including how not to fall foul of commonly occurring mistakes in the industry.

Bombarding web users with the same ad for (what seems like) an eternity after they have expressed the vaguest of interest in a company's product is arguably the poster boy of all that's wrong with the programmatic advertising sector.
Those working in digital advertising need no reminder, and the rest of the industry isn't afraid to let ad tech vendors know it; everyone has been on the receiving end of online ads continually thrust in their direction.
Countless studies, which make for the pithiest of headlines (of which this publication is also guilty of running), attest to the potential pitfalls for brands that clumsily retarget online audiences, as mentioned above.
Yet, surely it would not persist if it didn't keep producing results? Recent evidence would suggest so. In fact, a recent survey from (albeit a retargeting firm) AdRoll quizzed 250 European brand-side marketers, revealing that 88% of European marketers report that retargeting performs equal to, or better, than search. While 64% plan to increase their retargeting budget this year.
So, clearly, the technology is getting something right. During the recent ADTRADER Berlin Conference, IPONWEB's Servatius (pictured) gave a S.W.O.T. analysis of retargeting in the native tongue, although he also took time to speak separately with ExchangeWire.
He says: "It's interesting to see that although the whole shift to programmatic has happened, retargeting is still popular. The question that we at IPONWEB wanted to ask was, just why is this? Also, to explain what are the potential downsides of it."
Targeting badly, but looking good

Despite the detractors, the fact is the data points to retargeting simply achieving results for advertisers, according to Servatius. "If you look at the pure online KPIs [key performance indicators] that are typically used for a campaign in the display channel – such as click rate, conversion rates, amount of visitors to a website – then it looks tremendously successful," he says.
However, when assessing the success of retargeting, it's important not to look at the metrics of display alone, he adds.
"It's also important to look at your overall marketing metrics and spend, as well as how retargeting is influencing those metrics. For me, retargeting is an example of the fact that in this part of the industry you can be using retargeting perfectly wrong, but still get the KPIs that look fantastic.
"However, then you look at the overall budget spend, and you can see that it's done quite badly. This conflict can happen," according to Servatius.
At IPONWEB, the company tries to sway clients into reconsidering retargeting as a means of ushering potential clients towards a purchase, as opposed to just a crude method of reminding users they are there, and what they have on offer.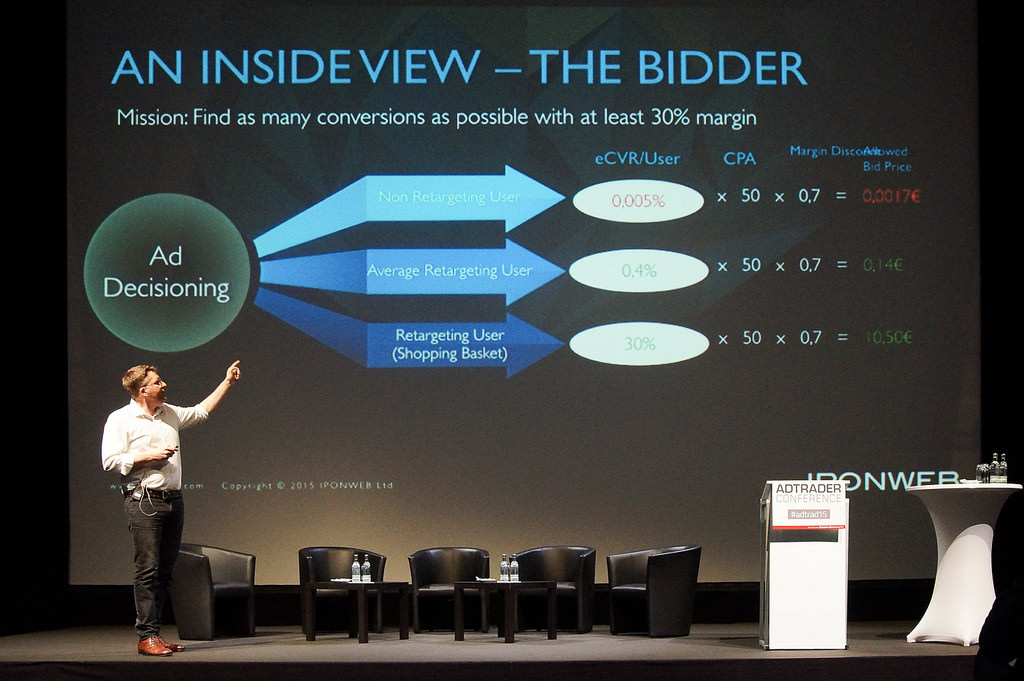 Preaching to the choir

"It's important to recognise that retargeting is about both targeting users that are further down the purchase path – such as those who have already visited your landing page, or shopping basket. These users are expensive [i.e. buying impressions to retarget them] but you may be spending money on someone that has already decided to buy the product. Advertising to these people is wasted money."
Instead, IPONWEB is advocating that advertisers turn their retargeting efforts towards users that are further up the purchase funnel.
"That means targeting a user who was on a product page, or on a category page that is showing the first signs of interest, and gathering information on a certain product type. If you focus on these guys, you really have the chance to influence a purchase via a retargeted ad. These are the ads and users you can really monetise," according to Servatius.
Getting retargeting right

More sophisticated methods of retargeting are possible, what's necessary is a more granular use of data; don't just retarget every user that has visited your website, according to Servatius. Detailed data analysis of different users sessions is necessary, a simple 'rule of thumb' approach won't work.
"What's necessary is to differentiate and understand what sessions the user is on. You need to give a different parameter to the different pixels. So, retarget a visitor to one page differently to how you would retarget another who visited a separate section of your website," he adds.
Such an approach can help differentiate your retargeting strategy, from one that is widely regarded as 'the oldest trick in the book', to one that can truly be considered as innovative, he argues. But just how common is such an approach?
Many in the industry claim the persistence of such shoddy retargeting practices is that the continued widespread existence of 'last-click' as the default attribution model means ad tech providers are still encouraged to act in such a manner.
The decision over which attribution model to choose is often taken by brand-side marketers, but again, just how aware are they of such nuances?
Ad tech providers such as Magnetic and AdRoll do point out that while 'last-click' is flawed, it can provide simple 'black-and-white' answers in what can otherwise be an almost unfathomable quagmire of just where to channel spend.
For Servatius, advertisers need to set guidelines to their providers, such as no retargeting after a finite period of time, or to make sure the 'checkout signal' (i.e. the technology that initiates the act of retargeting) is properly integrated with the ad serving technology, in order to make sure the campaign is implemented accordingly.
"Otherwise, your campaign will just go out of control, and your demand-side platform (DSP) will just focus on those with the highest probability of conversion, and there you will just get more careless retargeting," he explains.
"I think that retargeting is much better understood now, compared to two years ago," he says. "The handling of checkout nodes is much better, [blanket retargeting] is still about, and mistakes are still made, but it's definitely much better."
What's critical is that marketers can understand how they can leverage analysis of user sessions on their websites, this will produce the data necessary for more sophisticated marketing.
"You need to be able to package the data, so it can be used for better algorithm prediction," says Servatius.
Ad ServerAdvertiserATSDACHDataDigital MarketingDisplayEMEAMedia SpendProgrammaticTargeting