Xtech Partners for SMBs Commerce Offer; MediaMath Celebrates One Year of Brazilian Operations
by Gabriela Stripoli on 3rd Aug 2015 in News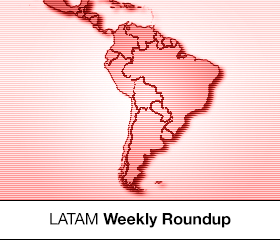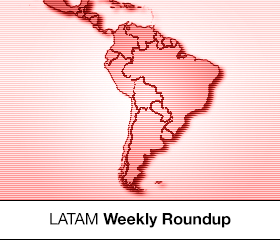 In this week's LATAM roundup: a partnership aims to bring marketing automation for small and medium e-commerce business in Brazil; MediaMath celebrates one year in Sao Paulo with solid results and the second biggest inventory worldwide; and the profile of video online audience in Brazil in a recent measurement by TVxtender.
Marketing automation for SMBs
The ecommerce platform Xtech announced a partnership with SuperPME, a division of Best Agency, Brazilian ad agency which focuses in small- and medium-sized business. The main goal of the union is to build a platform in which they will offer marketing automation and multichannel sales for SMBs in the ecommerce sector.
The new line of services is called SuperPME/Best and will be attend small and business online business, helping them to optimise campaigns and improve conversion rates. According to Alfredo Soares, co-founder, Xtech, it is very common to see new business in this sector going out of the market in Brazil due to a lack of workforce targeted to develop strategies beyond regular administration, stock and payments. That way, automation of marketing campaigns is a great opportunity to bring better results — in a universe in which budgets are usually very tight, with a strong demand for more assertive paths towards their audience.
"Today, with an increase in ecommerce activities in the country, it is important to think beyond being a simple platform if you want to achieve a differential position in the market. Businesses must have intelligence and skilled team members capable of bringing big companies's strategies adapted to their universe", Soares said.
MediaMath: one year, more than 100 billion impressions
MediaMath completed one year of operations in Brazil, headquartered in Sao Paulo. Even though the company admits to some economic challenges in the region, the programmatic media market has been heated and Brazil is in the spotlight of global results, said Marcelo Sant'Iago, country manager, MediaMath Brazil.
"Brazil is the second biggest inventory in the world, behind only the US", Sant'Iago affirmed. He also mentioned that MediaMath has more than 100 billion impressions available for clients — trading desks, local retailers and agencies.
"We have seen much more interest in programmatic media. Not only from agencies, but also from direct marketers, they want to know more about automation. There are still a lot of questions about it, specially because a lot of companies prefer selling to agencies a complex image instead of transparency. Still, there is a higher number of companies and professionals with knowledge of programmatic, even though we have a lot to evolve", he said.
In 2015, MediaMath forecasts see competitiveness and more growth in local operations. "The main competitors are fighting for spaces betting on 'managed services' models, in which the campaign management isn't under the responsibility of the agency or the marketer. This brings a lot of doubt about transparency", said Sant'Iago. He emphasises that MediaMath's model is aligned to CENP's best practices, which is the Brazilian institution that regulates local media trading — and fundamental for the local sustainability, said.
Finally, investing in training is the main strategy for the coming years in LATAM. "We have a long term committement with the market, in a point we will consider having a local data center in Brazil", revealed Sant'Iago.
Video campaigns: emotional or comic content are key to LATAM
According to a recent measurement of online video campaigns made by TVxtender, comic and emotional videos have a better engagement with the audience in Brazil. The report also analysed the audience behaviour and profiling through video advertising, revealing that 30 seconds is the ideal time for completion rates.
"Even though the internet allows longer videos, let's say three or four minutes, the standard of 30 seconds is what remains with a higher completion viewability rate", said Sérgio Kligin, commercial director, TVxtender.
The study also revealed that the Brazilian audience is between 28 and 47 years old; 21% are considered mouse potatoes (usually online, getting online news and accessing social media campaigns), whereas 30% go online once in a while, not spending so much time in the internet.
The rising brazilian middle class, known as 'Class C', is the main audience of online video advertising, 38.7% of the total of watchers. Class B follows with 35%. 59.3% is used to mobile platforms and 22% remains mainly in the desktop.
AdvertiserAgencyDSPLATAMSMETargetingVideo