Display advertising driving digital ad spend; Programmatic vital to future of digital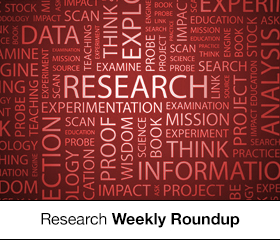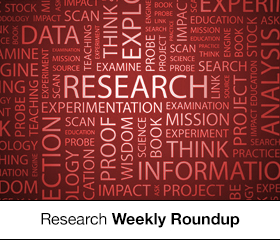 ExchangeWire Research's weekly roundup brings you up-to-date research findings from around the world, with additional insight provided by Rebecca Muir, ExchangeWire, head of research and analysis. In this week's edition: Digital advertising grew 9.7% in Europe in H1; 93% working in digital believe programmatic is vital to the future of digital advertising; just half of marketers rate their skill level as better than average; and 73% of millennials prefer TV content.
Display advertising driving ad spend
Online advertising grew 9.7% to €16bn in the first half of 2015, up from €14.6bn in the first half of 2014, according to the IAB Europe's 'AdEx Benchmark H1 2015 Report'. CEE markets saw a growth of 12.9%, with Western Europe seeing a growth of 9.3%.
Display advertising now accounts for €5.6bn of all online advertising spend, a 13% year-on-year growth, the highest growth for all formats, suggesting an improvement in targeting, formatting and data strategies in brand advertising.
More than six-in-ten (61%) European consumers now use a smartphone, leading to mobile display advertising growing 57.5% year-on-year. Mobile ad spend surpassed €1bn in H1 2015, and now accounts for 24% of display advertising.
Programmatic vital to digital advertising
Over ninety percent (93%) of respondents working in the digital ecosystem believe programmatic will play a vital role in the future of digital advertising; with 71% highlighting that knowledge of programmatic will be one of the main skills that agencies will need to posses in the next five years, research commissioned by AppNexus reveals.
Over two-thirds of respondents (70%) are now using programmatic, up 13% from 2014 (57%). Half of advertisers, and just over half of advertising agencies (57%), reported that they are now using programmatic, compared to over ninety percent (92%) of media buying agencies.
Over one-third (34%) of respondents stated that they understand very little or nothing about how programmatic works, with this finding particularly acute among advertisers (53%), and agencies (42%). A significant percentage (70%) of the digital ecosystem is using programmatic, despite knowing very little about it.
Over half (53%) of publishers are now offering programmatic inventory, leaving 47% who do not currently offer programmatic inventory. Over ninety percent (92%) of publishers believe that increased emphasis on viewability metrics will benefit their business.
Nigel Gilbert, VP strategic development EMEA, AppNexus commented: "Programmatic has well and truly arrived. With more than two-thirds of the European advertising ecosystem already using it, and believing that it will be a vital force in the years to come, programmatic is ready to make history."
Half of marketers rate their skills above average
Just over half (53%) of marketing managers rate their skills above average, according to figures released by the Candidate. Fifty percent of digital marketing managers believe that the digital industry is suffering as a result of management within the sector, with 57% of employees agreeing within this sentiment.
Good communication was cited by both managers and employees as the most important quality for employees to possess. Just under thirty percent (27%) of employees stated that being highly skilled was a top quality of being a manager.
TV remains millennials preferred video content
Nearly three-quarters (73%) of millennials watch TV regularly, even if this is not paid-for content, according to TiVo's 'Third Annual Millennial Survey'. Four-in-ten millennials now pay for cable, or satellite TV, down 3% from 2014 (43%).
Just over sixty-percent (61%) of millennials regularly watch streamed content, followed by just over half of gen X (51%), and 39% of baby boomers. One-fifth of millennials stated that they were seriously reconsidering their subscription services, highlighting the increasing prevalence of streaming services.
Frank Foster, SVP & GM at TiVo commented: "While every generation prefers TV programming, the places they access that programming vary significantly. Contrary to claims that millennial media behaviour is driven by life stage or income, it appears that their media consumption preferences are simply different from those of previous generations."
DisplayEMEAMedia SpendProgrammaticTargetingViewability