Drones Over Hollywood: An Aerial View of Video Security
by Lindsay Rowntree on 21st Apr 2016 in News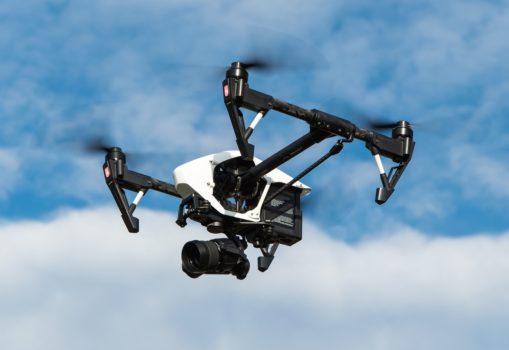 As NAB comes to a close for another year, aerial robotics and drones are once again a popular topic of conversation. The uptake of drone usage in content production is soaring; but it seems that even drones are susceptible to malware and bot attacks. ExchangeWire speaks with Beth Kindig (pictured below), product evangelist, Intertrust, about how the popularity of drones needs to make way for effective security measures.
What do the Matt Damon film 'The Great Wall', Mary J. Blige's newest music video, and 'Fast and Furious 6', all have in common? Each contain action shots and video footage filmed by low-cost buzzing gadgets commonly known as 'drones'. While less than 10% of all productions use drones, these artists and camera crews are sending the unmanned aerial vehicles soaring over Chinese landscapes, chasing speed boats over Bangkok's Chao Phraya River, and into high-chase sequences in Bogota. The possibilities of Hollywood cinematic wonders are endless when employing a camera drone; some producers have sent them into live volcanoes, hovering over sharks and soaring through the spokes of a Ferris wheel, such with this footage from producer Robert McIntosh.
According to FilmLA, a nonprofit group, the city and county of Los Angeles have issued over 60 permits for drones on film and TV sets in the last year. TV commercial directors are included in these permits, and have been quick to adopt the economical and low-impact gadget, with Tesla, Chrysler, and Nike reportedly using drones to film commercials. In addition to filming the tough shots (inside the spokes of a Ferris wheel, on the edge of shark teeth, and whatnot), drones are also drastically cheaper, with estimates of a camera drone and crew costing as little as $5,000 compared to the $25,000 cost of a helicopter shoot. (~£3,500/£17k, respectively)
"It was unbelievable footage", Robbie Friedmann was quoted recently as saying in the LA Times about an over-the-shoulder scene shot in Texas for the Discovery Channel. "It was something you would only be able to do with a helicopter; but those costs are really prohibitive."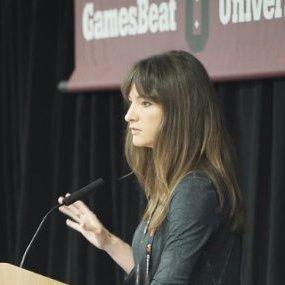 Considering the demand for thrilling video and high-tech special effects, coupled with the need to economically produce and distribute, Hollywood may be on the verge of something big in the years to follow the proliferation of drones. The city and the county of Los Angeles have issued nearly 60 permits for drones on film and TV sets in the last year, according to data from FilmL.A., which handles permits for the Los Angeles region. In addition to the permits, applications for drone waivers have poured in, with more than 200 companies and individuals requesting authorisation from the FAA to operate drones for film production, per the FAA website.
But not so fast! What may seem like the advent of inexpensive camera-donning in-flight machines at $5k-a-pop is also the beginning of a new era. Policies around air space – especially who exactly owns the air space and how high or low a drone can be flown –  will bring rise to a set of pressing questions the City of Los Angeles will have to answer, as well as every city thereafter.
When can the machines be flown? As of now, they cannot be operated at night. Will they only be flown on private land and private sets? As of now, there is a restriction in place on sets accessed by the public. Noise factors and, most certainly, privacy factors will come into play. Lawmakers will have to take into account other uses for drones that extend beyond Hollywood's need for inexpensive aerial shots, including agricultural uses for crop dusting, Amazon's request for a drone delivery service, called Prime Air, and casual photography or filming by private drone owners. While these rules are sorted out, Hollywood has officially petitioned the Federal Aviation Administration to let filmmakers fly 'Unmanned Aerial Vehicles' (UAVs) before final rules are put into place. The FAA has an exemption for "narrowly-defined, controlled, low-risk situations", and film and video companies are vying for this exemption from flight regulations, pilot licensing requirements, and airworthiness certification rules.
However, let's not forget the basics here. Minus the legs and miniature turbines, drones are really just glorified cameras collecting a lot of content. And, although, getting them in-flight is important, so is protecting the video information they capture. Nobody knows this better than the US Forces, which uses drones to spy on militants and to shoot across enemy lines. Even the US Forces, however, were caught not encrypting their drone feeds when a laptop was confiscated from an Iraqi insurgent, as reported by The Wall Street Journal in 2009. Nearly four years later, in October 2012, Wired reported again that drones used by the US Forces lacked sufficient encryption to protect the information from hackers when it was reported that more than half of the US military's fleet of drones, known as the 'Predator and Reaper' drones, had video streams 'in the clear' – meaning, without encryption. Which means, with minimal effort, extremists can see what American drones see.
By now though, an additional four years later, surely drones have proper encryption. Wrong. This month, at RSA 2016, researcher Nils Rodday demonstrated security flaws on a $20,000 drone using only a laptop and USB-connected chip. He was able to hijack the drone using two security vulnerabilities, stating the drone was "crackable in seconds". The exact model of the drone is protected under an NDA; however, the $20,000 model is commonly used for power-line inspections, professional photography, and agriculture applications, according to the BBC.
According to Rodday, the weak point in many drones is the failure to properly implement strong encryption between the drone and its controller module, leaving the drone open to a 'man-in-the-middle' (MitM) attack.
Meanwhile, when we look at other recording devices for the purpose of audio and video, we see heavily guarded content. Operating system vendors are protected through the device chain. Television and monitors use HDCP copy protection to secure links over HDMI cables. Game consoles have solid encryption schemes to protect games. Even DVDs, with CSS encryption, seem to offer more security than drones.
Ad FraudDataNorth AmericaVideo