EU Approves GDPR; House of Lords Wants More Transparency on Online-Platforms
by Sonja Kroll on 22nd Apr 2016 in News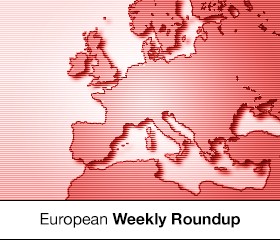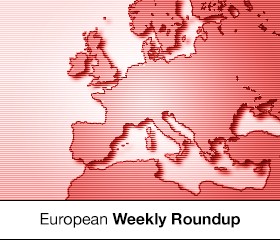 ExchangeWire rounds up some of the biggest stories in the European digital advertising space. In this week's edition: EU approves GDPR; House of Lords comments on new regulations; TabMo receives funding; Partnership between Unruly and The Trade Desk; and Eyeota partner with Kantar Media. 
EU adopts General Data Protection Regulation
After years of lobbying, the new EU general data protection regulation finally sees the light of day. On 14 April, 2016, the EU approved GDPR. Among other things, the regulation comprehensively reorganises privacy regulation. The gist of it: data processing and handling is to be more transparent, and consumers will be granted more rights.
When it comes to processing of personal data by companies, for instance, the regulation demands the express – and retractable – consent of the consumer. In addition, consumers will have the right to know if their data has been hacked. To this end, companies must promptly report serious data breaches to the authorities in question; thus, enabling users to take appropriate and necessary measures to protect themselves.
But the data protection law will not only apply to companies in the European market, but for all companies worldwide, no matter where they are headquartered, or where their respective data processing takes place. Therefore, scope of the law is determined by the nationality of the affected user, not his or her location. "The regulation provides for a single set of rules, valid across the EU, and applicable both to European and non-European companies offering online services in the EU", a statement by the Council of Ministers reads. "This avoids a situation where conflicting national data protection rules might disrupt the cross-border exchange of data. It also provides for increased co-operation between member states to ensure coherent application of the data protection rules across the EU."
The regulation also takes a new approach to data transferability. Personal data will be transferable from one service provider to another; i.e. users could move data, such as photos or posts from Facebook, to another social network.
Reforming the complaints system is another focus of the regulation. Complaints can be directed to the relevant authorities in the user's country of residence, rather than the country where the respective companies are headquartered.
The EU member states now have two years to implement the new rules in their countries.
House of Lords wants online platforms to step up transparency efforts
On the heels of the EU's adoption of general data protection regulation, the House of Lords European Union Committee suggests in a report that Google, Facebook and co. need to do more to secure consumers' trust in the way their data is handled by tech companies.
Acknowledging that data is the new currency of the digital world, the committee calls the tech giants out on "opaque and legalistic privacy notices", and blames online platforms for the "lack of trust" of consumers. The lack of competition between platforms on privacy standards might also suggest that online platforms could potentially abuse a dominant position by downgrading their privacy standards, the committee says.
In order to address the issues, the House of Lords suggests that the UK government work with the Commission to develop a privacy seal that incorporates a graded scale. Platforms that repeatedly, or egregiously, breach data protection laws should be required to communicate this directly to their users.
"We support the ambitions of the Digital Single Market Strategy; but, we note that the sensitive concerns raised by online platforms have created pressure on regulators and legislators to act at Member State level", the report says. With companies operating in many different markets, increased regulatory fragmentation is threatening a potential Digital Single Market, the committee finds.
In order to protect businesses, as well as consumers, the House of Lords suggests putting in place an ongoing process to address concerns of regulators and legislators, as well as businesses and users. To this end, the appointment of an independent expert panel is recommended, which would seek to gather concerns, subject them to rigorous analysis, and make policy recommendations to enable the sustained growth of Europe's digital economy.
TabMo gets funding for further expansion
With almost half of all video views nowadays happening on mobile, TabMo sees opportunity for expansion of their business. To that end, the French mobile marketing specialist has secured funding from independent sources. A total of €4m (£3.15m) comes from private investment company Ardian and private equity firm Generis Capital into the coffers of TabMo.
"Our mobile video programmatic sector is booming throughout Europe", says co-founder Hakim Metmer. "The funding input to TabMo from Ardian and Generis Capital will give us the resources we need to drive our business development."
TabMo recently opened a German division in the first quarter of 2016, after establishing themselves in the UK in 2015. Now the company wants to take their tech solutions and DSP to new markets.
TabMo co-founder Renaud Biet: "Mobile advertising has become essential for advertisers. We've quickly built our offering in this market after we decided, when founding the company, to develop our own programmatic technology. This has enabled us to set ourselves apart in the French market from a very early stage. We want to use this new capital to further accelerate our growth and to develop throughout Europe."
TabMo was founded in France in 2013 by Ex-StickyAdsTV-execs Renaud Biet and Hakim Metmer.
Unruly and The Trade Desk partner up
Thanks to a co-operation with video technology provider Unruly, and its SSP UnrulyX , The Trade Desk's DSP will expand its reach to more than a billion viewable video impressions per month.
Tim Sims, vice president of inventory partnerships of The Trade Desk, explains: "Premium video inventory is a valuable commodity in the programmatic ecosystem and UnrulyX provides a fantastic source of highly viewable inventory. Access to this outstream inventory expands our reach outside of pre-roll into new formats that can help deliver compelling brand messages around the globe."
"In this day and age of ad blocking and evolving client concerns, advertisers cite viewability as a top challenge, while consumers want to be in control of their advertising experience", says Unruly co-CEO Scott Button. "UnrulyX uniquely supports both of these often conflicting goals by offering user friendly ad formats which are viewability-initiated."
Through the partnership, outstream videos will be made available in a variety of formats and lengths. UnrulyX offers placements with controlled viewability on publishers' sites – by Unruly's definition, the ad does not begin to play unless 50% of the creative is in-view, and users are always allowed to skip the ad.
New partnership and EMEA MD for Eyeota
Eyeota wants to increase their efficiency in the UK and Europe. To that end, the local audience data provider has partnered up with the media intelligence provider, Kantar.
Thanks to the partnership, advertisers and media buyers in the UK will have access to pre-defined segments built from Kantar Media's TGI study of consumer behaviour and characteristics. The TGI data can be accessed from the DSP, while more custom-tailored target audiences can be built from the TGI data through Kantar Media's TGI Ad-Vantage initiative.
"Kantar Media's in-depth data means that the crucial 'why' of consumer behaviour can be understood, meaning that advertisers can utilise the data to formulate effective marketing strategies", says Kevin Tan, CEO, Eyeota. "I am excited to work with Kantar Media to offer audience data with scale and reach, so advertisers can understand their target audiences in a new way – as humans."
With the growth of their business in Europe in mind, Eyeota have also recently created the position of managing director EMEA. The new role is taken up by Aaron Jackson, who will be responsible for account management, sales, publisher acquisition, and management of data suppliers in EMEA.
The shift to a regional management structure should allow Eyeota to respond to the needs of the individual European programmatic markets.
DataDSPEMEAMeasurementMobileProgrammaticPublisherRegulationTransparencyVideoViewability