Automation: The Omnichannel Tipping Point
by Lindsay Rowntree on 5th May 2016 in News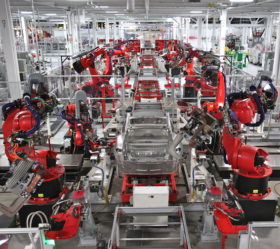 Moving away from offline and online media silos into a fully automated, fully integrated media world – is this possible? Oli Whitten (pictured below), head of international, Rubicon Project, certainly thinks it is. Here, Whitten talks to ExchangeWire about how we are much closer to a converged media landscape than we may think.
There is much talk of how programmatic has made online advertising more efficient and a great success for advertisers and publishers, which of course it has. But with the benefits of automation now starting to move beyond its 'traditional' digital desktop environment, the advertising industry has reached a tipping point. The notion of a fully automated and integrated media landscape is beginning to reveal itself in different ways across different media.
'Programmatic' quite simply means 'automatic', of course, with programmatic buying referring to buying ad space on a web page in an automated fashion – whether that be through RTB, private marketplaces, or directly.
But, while it may have dominated the headlines in recent years, programmatic advertising on desktop and mobile devices is only a subset of a far broader, and far more influential, shift with the emergence of automated advertising now being driven by the convergence of technology, innovation, and creativity.
Already, TV, OOH, digital, and radio are being disrupted by the convergence of consumer technology, rapid advances in advertising technology, and big data.
Take Sky – its AdSmart technology enables brands to serve automated, targeted ads based on the data points and subscription data an individual household has amassed. Or Channel 4, which recently started working with the Dentsu Aegis Network – the first agency group to buy the broadcaster's video on demand ads programmatically using a combination of its own and the channel's proprietary data in order to improve targeting.
A growing number of outdoor media owners are embracing automated technology solutions, too. True, much of the approach to outdoor buying and selling is still largely built on traditional, manual processes. But innovative companies are now working to champion disruption.
Bitposter, a platform that enables automated guaranteed for OOH, for example, works with a number of UK media owners across 300,000 sites, both traditional and Digital Out Of Home. Technology provider xAd, meanwhile, is unlocking new opportunities to identify and influence consumers by fusing location data with mobile.
Even in print, arguably perceived as the most 'traditional' of advertising channels, automation is making its way into the buying and selling of advertising.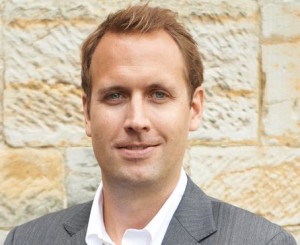 America's largest publisher, Time Inc, began selling print ads across its premium titles via automated technology for the first time last year. Meanwhile, in the UK, a new system to make transactions simpler and more efficient between publishers and media agencies – the Publisher Advertising Transaction System – has been established, offering the ability to book across publishers' print and digital platforms from a single access point.
Looking ahead, disruption like this will only escalate as automation technology evolves further allowing the breaking down of walls that have long divided traditionally siloed media.
Just what this future might look like is illustrated by a video Rubicon Project recently created for a panel we moderated at Advertising Week Europe 2016 last month.
The vision presented is of an omnichannel world in which tomorrow's media planners and buyers can centrally plan, execute, and refine their campaigns in real-time across multiple channels – in this case, audio, mobile, online, outdoor, and print. And, judging by the panel discussion that followed, the reality of this is not far away.
In as little as five years, all forms of traditional media could be traded using automated media buying technologies with programmatic buying a subset of the automated movement, experts predict. And everything that can be traded programmatically will be.
Martin Corke, UK sales director, Clear Channel, spoke of the company's ambition to be 100% automated by 2020 during our Future of Automation panel discussion. Meanwhile for Spotify, which now delivers programmatic audio ads on the free version of its streaming service, EMEA vice president of advertising and partnerships, Jonathan Foster, confirmed its timeframe for achieving the same goal as being within the next five years.
Prime driving forces behind this automation revolution will be cost savings and the need to make things simpler and more efficient for all parties – advertisers and publishers, alike. Challenges, however, lie in the advertising industry's ability (or otherwise) to better articulate the automated buying process to more traditional sectors of the advertising industry.
But, make no mistake, with a shared desire industry-wide for simplicity, efficiency, and collaboration on creating standards, an automated future will soon be here.
True, the utopian ideal of a single, unified platform that can connect any media buyer with all media types may still be a ways off. But within just the next few years, automation will make advertising become smarter, more engaging, and more dynamic.
Advertisers and agencies will reap the benefits. And marketing, as we currently know it, will be transformed.
Click here to watch a replay of the Rubicon Project's 'Future of Automation' panel from Advertising Week Europe 2016