Automated Cinema Advertising: Q&A with Jay Sears, SVP Marketplace Development, Rubicon Project
by Lindsay Rowntree on 18th Jul 2016 in News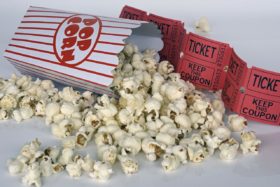 Automation of advertising inventory is expanding at a fair speed. After TV, audio and OOH, the logical next stage is cinema. ExchangeWire speak with Jay Sears (pictured below), SVP marketplace development, Rubicon Project about how their partnership with Screenvision Media to automated cinema inventory buying in the US will bring about efficiency in buying and cross-media planning.
ExchangeWire: Does the alliance between Rubicon Project and Screenvision Media mean that cinema advertising is now automated?
Jay Sears: Precisely. Rubicon Project's partnership with Screenvision Media leverages our leading Guaranteed Orders platform to bring automation to select Screenvision Media inventory. Automation immediately brings efficiency to the cinema advertising buying process and will also bring additional benefits such as cross media planning and execution. With this announcement, Rubicon Project are now able to provide buyers with the ability to find their target audience across screens, large or small, in any format of their choosing, enabling them to match the right advertisement to the exact right audience at the right time.
Cinema advertising in the US experiences consistent YOY revenue growth – will the ability to automate buys drive a further growth injection?
The value of automation is that it ensures sellers get the best price for the audiences they bring, while it enables buyers to locate and target the right audience at the right time at the right price. Anytime you introduce the power of automation we believe you will see both efficiencies as well as increased monetisation. Automation presents an opportunity for cinema advertising to access a new group of data-savvy buyers who have traditionally purchased mobile and desktop and likely have not considered cinema advertising in the past.
What are the benefits of automated cinema buys versus the traditional buying method?
First and foremost, the obvious upside automation immediately brings is efficiency to the buying process, as well as the fact that it enables cross-media planning and execution. This is why automation represents one of the fastest growing segments of the industry – growing at a staggering 4x. But, importantly, automated buying also represents the further evolution of allowing brands to really target an audience, or even an individual, absolutely everywhere they go, whether they are at the movies, at the mall, in an elevator, on the drive to work, at home, or anywhere on their mobile device.
How will the inventory available through automated buys differ from traditional buys?
It will be inventory in parts of Screenvision Media's pre-show that is underutilised and under-appreciated for the value cinema provides. A good example could be inventory that is in the middle to early part of the show, and generally not purchased at the same velocity as inventory later in the show.
Are there plans to take automated cinema advertising outside of the US?
Absolutely. As part of our mission to automate all forms of advertising around the world, Rubicon Project are in active conversations with media owners in markets around the world where we are regularly speaking about cinema, out-of-home, television, and other media forms in certain international markets. On the out-of-home advertising side, specifically in the UK, late last year we announced an agreement with BITPOSTER, the United Kingdom's largest audience-driven outdoor media trading platform, which provides access to over 300,000 digital and static out-of-home billboards including roadside, transport, and retail.
What's next for automated guaranteed?
What we find really exciting is that automation is rapidly progressing to areas outside of traditional mobile and desktop environments – this includes everything from cinema, to out-of-home, to television, to other markets. We are also seeing the automation of guaranteed moving earlier into the strategy and planning process, as demonstrated by our recent partnership with Mediaocean, to offer global automated guaranteed solutions for the USD$60bn (£45.5bn) direct-buying market. These are huge opportunities for automated guaranteed that until recently were never even considered.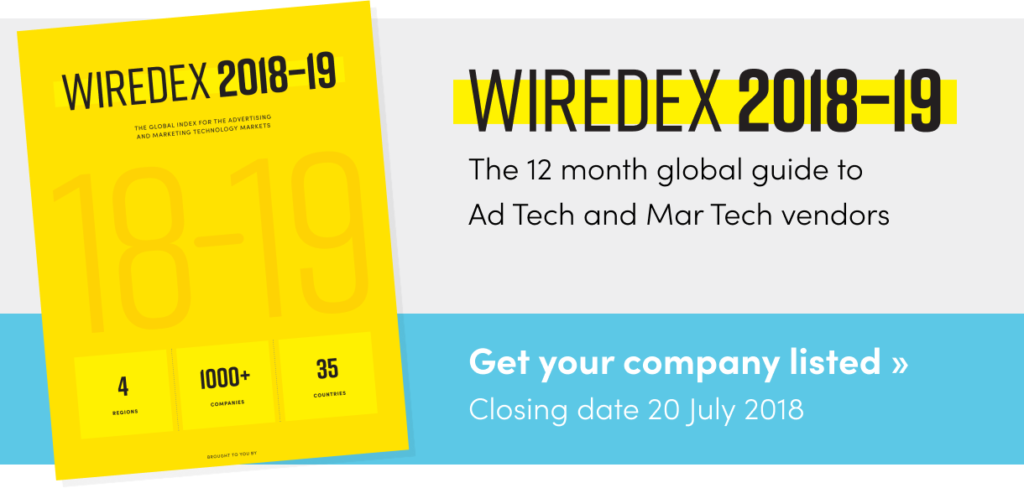 TagsAutomated GuaranteedDigital MarketingNorth AmericaProgrammaticTrading