State of the Nation: Cross-Device & the Move to Identity
by Lindsay Rowntree on 16th Aug 2016 in News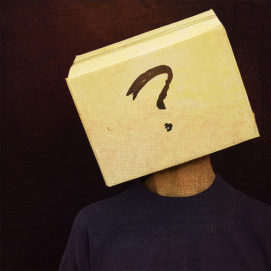 Cross-device marketing has seen significant development over the past 18 months, with developments in technology resulting in improved measurement, yet greater fragmentation due to the proliferation of devices. Gareth Davies (pictured below), CEO, Adbrain writes exclusively for ExchangeWire about the evolution of cross-device and how owning a unified customer view is crucial to delivering a personalised marketing strategy.
Cross-device, or people-based marketing (the ability to target, measure, or engage a single person across all their digital devices), has moved over the last 18 months or so from a conference and pitch deck soundbite, to an increasingly core component of major ad, marketing, and programmatic strategies. Those investing in people-based data strategies are seeing powerful results, from targeting to attribution; whilst strategic buyers, notably in the telco and marketing cloud spaces emerge to snap up assets to challenge the near total dominance of the 'terrible two' walled gardens.
As ever, the blistering pace of innovation and change in our industry can be confusing, making it hard to separate signal from noise. But sift through the tea leaves, and a similar tell-tale story emerges that we can all learn from – the rise of first-party identity. Allow me to expand on this.
In an increasingly fragmented ecosystem of tablets, smartphones, computers, cars, and wearables, marketers and publishers alike aim to understand the role these devices play in driving the people behind them to engage and, ultimately, buy. The lines between devices and people are blurring and marketers, rightfully, crave the ability to engage with their customers and prospects, regardless of device, across every media touchpoint. When done correctly, a marketer's first-party data becomes exponentially more valuable. True reach and frequency can be managed, and siloed pools of data sitting in CRM systems, DMPs, DSPs, ad servers, and the myriad third-party martech tools in a marketer's arsenal can be unleashed and unified to better understand that all too ignored, but rather important entity – the customer.
This investment in single-customer identity resolution is being driven in no small part thanks to the utopian, deterministic (aka login 'truth') data promise of the two major walled gardens. Publishers, tech vendors, telcos, and cable/TV operators are being left without a ticket to the private garden party, and they're not all too happy. Nor are customer-centric, data-savvy marketers who wish to build proprietary customer identity maps, trying all of their first-party data with second-party campaign data and third-party purchased data sets.
True, people-based marketing is still an early concept, and has its detractors. Just look to P&G, a USD$7.5bn (£5.8bn) ad spending behemoth that's weaning itself off targeted ads in Facebook for, wait for it, good old fashioned reach. But P&G aside, we are seeing data-savvy marketers, and now publishers, beginning to act to extend their desktop-heavy first-party data and build single customer maps to extend segments and reach their same users on every, or simply the most relevant, device, all whilst de-duplicating reporting and accounting for a single person, rather than overstating reach and understating frequency. Not to mention over-attributing last click, the inherent challenges plagued by non-identity-driven marketing strategies. Companies like Mindshare and On Device Research have realised the benefits of cross-device marketing for their clients and have seen significant results around improving reach and awareness. For example, when running a cross-device campaign for a large UK retail client, On Device Research found exposing users across mobile and desktop yielded a 50% improvement in brand recognition. In lower funnel performance use cases we're seeing cross-device conversions increase as much as 325%, whilst delivering valuable consumer path to purchase insights that better account for the true impact of mobile in the path to purchase.
This shift to building proprietary customer ID maps signals a maturity on both the buy and sell side. Marketers look to own a single customer record that can help power not just their programmatic ad buys, but their entire ad efforts and, in some more advanced cases, omni-channel marketing including email, push notifications, customised content, and beyond. It also provides a valuable opportunity for brands and publishers to have their own record of customer identity in an industry where the 'duopoly' are storming ahead on market share in ad spend. Brian Nowak, a Morgan Stanley analyst pointed last week to this threat: "In the first quarter of 2016, 85 cents of every new dollar spent in online advertising will go to Google or Facebook." There's never been a more critical time for marketers and publishers to take charge of their customers and data assets, in a controlled and privacy-safe way.
Owning the single customer view is now a strategic imperative. Marketers often have incredibly rich data assets, but it's difficult to unify into a user-centric customer map; and outsourcing customer identity to the walled gardens risks losing the very customer base they are working so hard to reach. For a marketer who wants data back, or a universal customer map to use across all media partners, then working with a customer identity vendor that can tie anonymous device IDs back to users, and rich, deterministic first-party customer data is the next important step.
In a world of fragmented identity, marketers must own and control their customer data and follow the market trends to implement strategies around a unified customer view. With the help of a cross-device partner, and a commitment to building a customer-centric identity strategy, there exists a huge opportunity for enhanced campaign performance and long-term strategic differentiation. The future of personalised marketing is here, and it starts with identity.