Sintec Buys Operative; AppNexus IPO Already Under Way?
by Sonja Kroll on 2nd Dec 2016 in News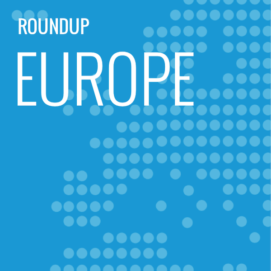 ExchangeWire round up some of the biggest stories in the European digital advertising space. In this week's edition: SintecMedia Acquires Operative Media; Impending AppNexus IPO?; Nielsen certifies TabMo; GroupM launches [m]Platform; Strategic alliance between Stack I/O and Transparent Media; Brand Networks integrates with TVTY; and Mobsta partners with Digital Cinema Media.
SintecMedia buy Operative Media
Israel-based SintecMedia snap up Operative Media in a bid to pool tools and bring together linear TV and digital ad sales. Effectively creating a unified software solution that will run ads across devices and platforms, Sintec are spending a reported USD$200m (£160m) on the acquisition.
According to the Wall Street Journal, the deal is facilitated with financial backing from private equity company Francisco Partners, which bought Sintec earlier this year.
Once the deal has taken effect, Operative's current CEO, Lorne Brown, is set to become president at Sintec Media. The Operative brand, however, will not survive.
Together, Sintec and Operative are planning to sell ads across TV and digital properties, reflecting the unified approach that customers are increasingly following, and possibly setting the scene for establishing a digital marketplace at a later stage.
AppNexus IPO already under way?
The Wall Street Journal reports, AppNexus have already filed for an IPO with an expected Wall Street debut in the second quarter of 2017. The paperwork is already with the US authorities, sources familiar with company say.
Speculation about an imminent AppNexus-IPO has been bandied around for several months now. However, the company recently surprised the industry with organisational restructuring, which will also result in job losses.
Currently valued at USD$1.5bn (£1.2bn), AppNexus is pitching themselves at a valuation of up to USD$2bn (£1.6bn).
The company have not yet commented on the news.
TabMo DSP get certified by Nielsen
TabMo go for more transparency. The programmatic mobile video advertising company is the first mobile DSP to be certified by Nielsen Digital Ad Ratings (DAR). With the new Nielsen certification, TabMo will be able to verify reach to their clients, as well as allowing advertisers to track their reach across different demographics.
"Advertisers are increasingly looking for more transparency in mobile advertising, so the ability to track in-target audience reach is an important step in proving the effectiveness of mobile as an advertising channel", explains Chris Childs, MD UK, TabMo. "The Nielsen Digital Ad Ratings certification reinforces the work undertaken by our research and development team to consistently ensure that our platform enables advertisers to see significant returns on their mobile investment."
DAR measures and optimises audiences of online advertising campaigns, using target coverage indicators, exposure frequency, and profile.
GroupM announce [m]Platform
WPP's GroupM are launching [m]Platform, a technology suite of flexible media planning applications, data analytics, and digital services, to help advertisers access and use audience-defining insights for consumer-targeting across all media. "[m]Platform is an audience-centric approach, enabling our agencies with individualised consumer insights and technologies to reach audiences without boundaries", says Brian Gleason, CEO, [m]Platform.
The new platform pools data analytics and digital services including search, social, mobile, digital ad operations, and programmatic and is supported by a team of data scientists, technologists, and digital practitioners from across GroupM specialist companies and Xaxis.
Brian Gleason acts as CEO of [m]Platform and will lead further development of the technology. [m]Platform connects wide-ranging WPP data sources across Kantar and Wunderman, third-party data providers, GroupM's data from unique agreements with global media partners, and clients' own data, when they choose. Together, these insights are to create encompassing consumer profiles within a brand's target audience, including demographics, technology usage, behavioural insights, purchase history, location data, etc.
In order to support [m]Platform, GroupM are building a global organisational structure that includes four regional presidents who will each report to Gleason: Phil Cowdell, president of platform services in North America, is now president [m]Platform, NA. Lucas Mentasti is president, [m]Platform, LATAM.
Presidents in EMEA and APAC are to be announced at a later stage. Joining the [m]Platform global leadership team are also Nicolle Pangis, COO; Jack Smith, CSO; and Bob Hammond, CTO.
Stack I/O & Transparent Media form strategic alliance
Martech consultants Stack I/O react to clients' need for global media buying solutions and are announcing a transatlantic partnership with Transparent Media. The strategic alliance is to help brands unlock the full potential of advertising and marketing technology, and to ensure transparency across their media supply chain.
"The marketing and advertising sector is undergoing a period of overwhelming change that is creating a wealth of high-value opportunities for brands", says Martin Brown, managing partner, Stack I/O. "To fully leverage these opportunities, and avoid the pitfalls, brands need to take control of their technologies, data, and digital media outputs. To do so, they need an expert, unbiased perspective around technology adoption, organisational design, and process optimisation."
"With thousands of new technology platforms now available, it's hard for marketers to make sense of it all", adds Stephanie Ridley, founding partner, Transparent, hoping that neutrality and exponential ROI are the key reasons why brands will be attracted to the new partnership.
Stack I/O are based in London and Transparent are headquartered in Chicago.
Serviceplan Middle East branch out in Dubai
The German independent agency group Serviceplan strengthens their foothold on the Middle East. From their new 'House of Communication', the Munich agency want to support collaboration in the region and keep their ear to the ground in the regional market.
Markus Noder, MD, Serviceplan International: "The Middle East is not only a region with enormous business potential, it is also a worldwide driver for innovation. The House of Communication in Dubai, therefore, is a trigger for innovation for the whole Serviceplan Group."
The House of Communication Middle East operate under the trade name 'Serviceplan Group Middle East'. They offer integrated communications, digital solutions, brand-individual media, and experiential brand storytelling, facilitated by their four subsidiaries Serviceplan Middle East, Mediaplus Espresso, Plan.Net, and Serviceplan Experience.
"We strongly believe that integration is key to creating a unified seamless brand experience for consumers across channels. Given the fact that target audiences and markets have become highly fragmented, it is crucial for us to stay tuned to the market realities by embracing new trends and adapting our communications approach", says Florian Haller, CEO, Serviceplan.
Brand Networks integrate with TVTY
Syncing social campaigns to global television broadcasts and advertising is to get a boost from a new partnership: moment marketers TVTY and ad software provider Brand Networks are integrating. Together, they want to support brands in launching digital campaigns across social media that are triggered by specific moments on TV, a capability pioneered by Brand Networks since 2013.
"Exposure to both television and mobile ad creative increases purchase intent and interest", says Eliott Reilhac, CEO, TVTY. "Whether you want to trigger digital ads to run alongside your television spot, or adjack a competitor's ad, Brand Networks and TVTY will allow you to trigger synchronised ads in a millisecond. Brands can quickly respond to real-world events and circumstances with strategically placed, relevant content."
Thus, TVTY's technology allows brands to react to aired ads instantly by serving digital ads to capture. "With TVTY, we're able to expand the capabilities of Open Signals to help brands become smarter about how they launch ads. Now, using our integrated platform, brands can leverage global TV broadcast data to automatically trigger and optimise an immersive multichannel media strategy that exceeds campaign objectives."
Brand Networks customers can access the new capabilities via the Open Signals technology built into the Brand Networks Platform.
Mobsta signs partnership with Digital Cinema Media
A new commercial partnership between Digital Cinema Media and mobile display company Mobsta aims to enable companies integrating mobile into their cinema campaigns more effectively.
Karen Stacey, CEO, Digital Cinema Media: "Mobsta recognises the power of the big screen and what cinema can do for brands in terms of business growth. It's key that the company provides a mobile offering that doesn't compromise the traditional cinema-going experience for the audience. Instead, it complements the on-screen campaign before and after the main ad, dovetailing perfectly with what we do to maximise results."
Mobsta specialise in location and audience targeting and track over 400 million users globally.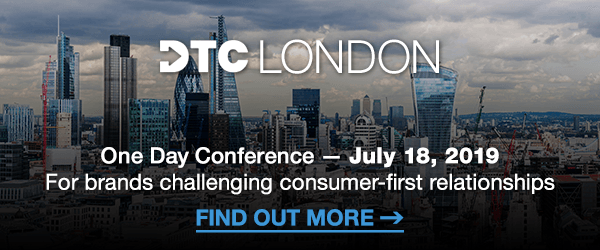 TagsAd TechEMEAMedia SpendMobileProgrammaticPublisherTechnology