Verizon Earnings Fall Amidst Yahoo Deal & Job Losses
by Hugh Williams on 24th Jan 2017 in News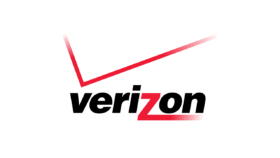 Following obstacles in its acquisition of Yahoo, Verizon Communications Inc. (NYSE: VZ) reported a year-on-year decline in revenue. However, the company's Internet of Things business increased 21%, compared to Q4 2015.
Financial Highlights
– Total consolidated operating revenues in fourth-quarter 2016 were USD$32bn (£26bn), a 5.6% decrease compared with fourth-quarter 2015. Full-year 2016 revenues were nearly USD$126bn (£101bn), a 4.3% decline. Excluding revenues from since-divested local landline businesses and AOL, adjusted full-year total operating revenues on a comparable basis (non-GAAP) would have declined approximately 2.4%.
– Net income was USD$4.6bn (£3.7bn) in fourth-quarter 2016, and net income margin was 14.2%. EBITDA (non-GAAP, earnings before interest, taxes, depreciation, and amortisation) totaled USD$12.0bn (£9.64bn), and the consolidated EBITDA margin (non-GAAP) was 37.1% in fourth-quarter 2016.
– IoT (Internet of Things) revenues, led by telematics, increased 21% on a comparable basis to fourth-quarter 2015, to USD$243m (£195m). Verizon expects to sustain this trend in strong IoT revenue growth. Including acquisitions, IoT revenues increased more than 60% in fourth-quarter 2016.
Speaking on the results, chairman and CEO Lowell McAdam said: "We are positioning Verizon for future growth and continued sustainable shareholder value. In the fourth-quarter we expanded our customer base in highly competitive wireless and broadband markets. This capped a year in which we delivered solid results and returned value to shareholders, including USD$9.3bn (£7.5bn) in dividends. We enter 2017 with confidence, based on our investments in next-generation networks and the new capabilities we have acquired. Our goal is to continue to earn our customers' loyalty every day in a rapidly expanding mobile-first digital world."
Business Highlights
Regarding pending transactions, Verizon expects their acquisition of XO Communications to close in first-quarter 2017, and their sale of data centers to Equinix to close in second-quarter 2017. Regarding the Yahoo acquisition, Verizon continues to work with Yahoo to assess the impact of data breaches.
Despite the positive outlook and talk of a strong start to 2017, it has been far from plain sailing for Verizon lately. The quarterly results come amid Verizon's pending acquisition of Yahoo in a USD$4.8bn (£3.9bn) deal, which has been met with hurdles after the search engine company announced two huge securities breaches.
The hacks, which affected at least a billion accounts, has triggered questions about whether the deal would still be viable and, if so, at what price.
The company has also announced they are laying off 155 staffers. These cuts will primarily affect their streaming service go90, following a strategy change to the business, which represents Verizon's attempt to attain millennial viewers.
Verizon Communications Inc.
(NYSE:VZ)