The Race Isn't Over for Twitter
by Rebecca Muir on 16th Feb 2017 in News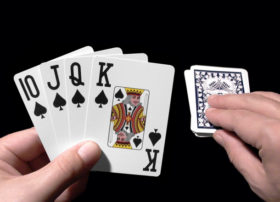 Last week (9 February, 2017) Twitter (NYSE:TWTR) reported a net loss of USD$167m (£133.6m) (-23% revenue) in Q4 2016, and its slowest revenue growth since it went public four years ago. In this piece, we examine what has gone wrong for Twitter, and discuss the functional improvements that need to be implemented in order to re-establish Twitter in the eyes of both consumers and media buyers.
Twitter was the second of the current four major social networks to be founded. Facebook was first, in 2004, Twitter arrived two years later (2006), Instagram was founded in 2010, and, finally, Snapchat launched a year later in 2011. Facebook have held their first-to-market advantage and currently boast quarterly revenue figures over USD$8bn (£6.5bn). However, despite being second to market, Twitter's earnings fall well behind at USD$717m (£578m). Furthermore, Twitter's revenue from advertising is less than 10% of what Facebook see.
In line with their static user base, Twitter have reported relatively flat revenue, with only a marginal increase (1%) year-on-year (Q4 2015 vs Q4 2016).  Facebook, on the other hand, grew revenue by 53% during the same period.
Worldwide, Snapchat will generate USD$367m (£296m) in ad revenue in 2016, and that figure will jump to USD$936m (£754m) in 2017, according to eMarketer. This means that if Twitter do not significantly improve revenue growth figures, Snapchat will overtake and become the second-largest ad revenue generating social network.*
Twitter have struggled to grow their monthly active user (MAU) base for over a year and, at the end of 2016, reported 319 million MAUs. This is significantly lower than Facebook's MAU count, which stands at 1.2 billion. Instagram have almost double the number of MAUs (600 million), and the youngest social network, Snapchat, is rapidly catching up with Twitter boasting 301 million MAUs after only four years in operation.
Mark Ellis, managing director, Syzygy (pictured right), comments: "Overall, Twitter needs to stand up and tell the world how it plans to change. A clearly articulated plan will ease some of the pressure from the stock market and give the platform some breathing space to turn things around. Without a plan, Twitter users will continue to fly the nest to Snapchat and Facebook live."
Twitter = News?
In 2009, when US Airways flight 1549 crash-landed into the Hudson river, the first time the world heard about it was on Twitter, just four minutes after the incident. Media outlets around the world started to wonder whether, and how far, the paradigms would shift. The trend continued; and today news of global events often appears within minutes on Twitter – but not Twitter alone.
I found major UK news and media companies' Facebook and Twitter profiles and compared how news is shared on each platform and the levels of user engagement.
One story I saw was shared simultaneously on both platforms. After 48 minutes, the Facebook post had been 'liked' 41 times, commented on 11 times, and shared five times. The Twitter post had much lower levels of engagement: six likes, and five retweets.
I noticed that the same publisher profile had shared a second post on Facebook about the same event 25 minutes after the original post. This new post was 'liked' 15 times, commented on once, and shared six times. The second post boasted another engagement metric: views. This post contained a video – that video had been seen by 2,300 people.
Twitter also offer video posting capabilities; however, after another 10 minutes of scrolling through companies' Facebook and Twitter feeds, I realised that Twitter just isn't used as a video sharing platform.
The question is "why not"? The only major difference I found is the size of the video player. On Facebook, the video spans the entire width of the screen and is approximately a third of the screen height. On Twitter, the video player doesn't fill the width of the screen and is just over a quarter of its height. No wonder users prefer to watch videos on Facebook, and no wonder advertisers follow.
What do media buyers say?
More than one-in-four (41%) Twitter accounts following FTSE 100 firms have not Tweeted for more than six months, according to a study by digital media agency Greenlight. Andreas Pouros, co-founder & COO, Greenlight (pictured left) said: "For brands using Twitter as a platform to communicate with and engage target audiences, this is a considerable challenge and could mean that brands are talking to a far smaller audience than they may think, prompting some to review where they focus ad spend and other resources. To stay relevant, Twitter must find a way to ensure their users remain active and engaged, in the face of growing pressure from other social platforms."
Georgina Buck, account manager, Neo@Ogilvy said: "Twitter's ad formats are much more heavily geared towards direct response; and given the nature of the platform is rapid consumption of information, news, and commentary, attempting to engage a user to convert in that moment is probably ambitious."
Alexandra Spiliotopoulou, head of display, Total Media (pictured right) said: "Twitter renders itself to user engagement that is subject to elements of topicality and recency. As such, this presents a twofold challenge for the brands: on the one hand, it makes it quick and easy to jump on the hashtag bandwagon; on the other hand, most posts are short-lived on the feed and, as a result, perishable. Moreover, the length and time sensitivity of the content posted results in short bursts of user engagement and for this reason the platform lacks the deeper engagement that Facebook boasts."  
Kirsty Brice, marketing director, 4C (pictured below) said: "The logistical challenge of serving the right ads at the right time to Twitter's users is often the Achilles heel. With multiple social platforms to push campaigns live on, and overworked media buyers trying to cover all the bases, the odds are stacked against successfully engaging consumers at the optimal moment. Importantly, though, with an open API, it isn't necessarily Twitter that has to change. Instead, media buyers should explore how available tools can enable them to deliver more relevant ads, informed by real-time data, across both Twitter and other social platforms."
How to turn misfortune into fortune
Data & forecasting: Twitter are sitting on a goldmine of data. "The presence of good quality data, combined with the spread of targeting options available, could form an attractive proposition for brands", said Alexandra Spiliotopoulou, head of display, Total Media. "The challenge will be in bridging the gap between discovery and engagement in an effective way. Maybe Twitter could borrow a leaf from Facebook by introducing 'stickier' formats with a wider selection of interaction options for consumers."
Kirsty Brice, marketing director, 4C said: "Twitter are perhaps the most prominent real-time medium to gauge exactly where your target audience exists, their interests, and likely reactions. For brands, Twitter hold the potential to forecast how and when we will engage with news and events. For instance, data compiled by 4C ahead of the EU referendum and US elections, provided a more accurate indication of voter sentiment than the pollsters, with Twitter data suggesting both a win for Brexit and a Trump victory."
Re-engage lost users: The user experience Twitter offer is clearly working for some, but not all users. "In order to turn things around, Twitter need to re-engage the millions of lapsed users, which alone could double, or even treble, their active audience – making it a much more appealing proposition for investors", according to Mark Ellis, managing director at Syzygy.
Video and real-time: There are significant opportunities for Twitter to deliver value to advertisers using video and real-time broadcast formats. James Lubbock, strategic client director, Socialbakers said: "There's huge potential for Twitter to improve their offering and once again become the go-to source of reliable real-time news for users. But, how do they do it? We all know Twitter Moments didn't deliver, but the platform must offer consumers the type of news they actually want to hear about, such as creating pre-filtered feeds for topics like politics or specific sports."
 "Twitter's advertising model hasn't evolved in line with the market", said Tej Rekhi, VP product strategy, wayve (pictured right)."Twitter's customary ad formats (promoted tweets and direct response) are no longer popular choices for big-money brands or consumers, as both have switched their focus to more interactive and engaging formats, like video. What's more, Twitter ads aren't nearly tailored enough. If Twitter is going to boost their ad revenue, then they needs to rethink their offering quickly to align themselves with the rest of the industry— the future of digital advertising centres around mobile, video, and interactivity, not static display."
* Revenue from Instagram is not disclosed in Facebook's quarterly earnings reports; however, we know 600 million people use Instagram worldwide (almost double Twitter's user base), with 100 million users joining between June and December 2016, so we hypothesise that revenue is also higher.