Deep-Learning Algorithm Crucial in Retargeting APAC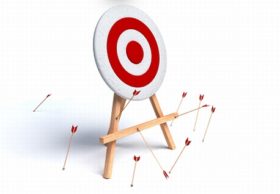 As consumers visit different shops and compare offers across various platforms before making their purchase decisions, marketers will need to turn to solutions that can help them analyse patterns and identify correlations.
The answer here lies in 'deep-learning algorithms', which will be increasingly critical in enabling merchants push relevant messaging to their targeted audience in the region, says Jakub Ratajczak, RTB House's Asia-Pacific regional director. Pointing to the retargeting vendor's internal research, he notes that deep-learning algorithms could push up campaign performance by up to 50%.
In this Q&A with ExchangeWire, Ratajczak discusses how RTB House has begun applying these algorithms to improve its core bidding mechanism and why location data can only help in one aspect of the purchasing process.
ExchangeWire: In the past three to five years, what has proved challenging in the realm of retargeting?
Jakub Ratajczak: Programmatic is a very complex system that requires a lot of learning, even for experienced marketers. However, it is the future of ad buying and it has become essential for marketers to have expertise in this field in order to make valid decisions for the company they are representing. On top of that, its implementation requires a healthy tech stack and marketing strategy.
There also has been some buzz around the transparency issue lately. We consider transparency as one of the key features in our industry. For this reason, we encourage clients to compare results between vendors so they can get higher ROI. Trusted partners are part of overall success, but it's good to make it more competitive in order to achieve that. Using two or more retargeters nowadays, for instance, is a common strategy that enables businesses to expose their online marketing to more display options. This can drastically alter how and where the message is displayed and, thus, change the end-result for the better. Healthy competition between providers will ensure retargeters are operating at their maximum potential.
How would you say the definition of retargeting has changed?
Maybe it's not that the definition has changed, but what retargeting can actually provide to those using it as a source of advertising, especially when it comes to content.
The Asian region demonstrates visible growth in digital advertising, since companies are becoming more aware of digital channels and are, therefore, spending more on the emerging trends in programmatic, online video, and mobile advertising. Quality content is a must when you're fighting for an audience. Be it video, advertising, PR messaging, or other communication paths, it's crucial to ensure you deliver the best product, tool, or solution you can offer.
Generally, Asian markets are very technologically developed and quick to adapt to the latest innovations. With an internet population of nearly 1.5 billion and one billion social media users, the region has enormous business potential for retargeting technologies and programmatic advertising.
You're now in several markets in Asia-Pacific, including Singapore, Indonesia, and Taiwan. What are some key nuances in these markets?
One of the trends we have noticed is that the mobile channel is equally, or even more, popular than desktop and the role of mobile advertising is rapidly increasing. Shopping behaviours also are slightly different, so some e-shops target customers who prefer using mobile devices and have withdrawn from a traditional website.
When it comes to personalised retargeting, our Asian clients seek more targeted ads and stronger ROI. In general, brands are much more focused on using this form of advertising as one of their key marketing channels. Clients pay a lot of attention to details in terms of ad design. This means that every campaign has to be prepared individually and be very much tailored to customers' needs. Here, it is necessary to have knowledge about ongoing trends and cultural backgrounds in this market, which is unique, even in each country. This, of course, is all inevitably connected with the quality and amount of content brands and retargeters produce.
Looking at specific markets, Taiwan stands out in terms of internet penetration and its firm position among the world's top three by e-commerce popularity. In Indonesia, the same index is now at 40% of the population, or 100 million internet users. An interesting fact is that, subsequently, most of Indonesia now accesses the internet using their mobile devices, with mobile accounting for 70% of webpage views, versus 28% for laptops and desktops.
And, finally, the highly developed and successful free-market economy, as well as the great technological infrastructure of Singapore, enables enterprises to flourish and grow. Therefore, launching our operations here has been another important step in our journey towards building a strong position in this region. All this means that Asia, in general, has huge potential for an online business like ours.
How does your team, as well as product offerings, address these differences?
Effectiveness is absolutely the key to our business. This is why we're investing in our technology and algorithms. We also will gradually expand our access to high-quality ad space on major local publishers in the future. To do this, we'll have a growing number of private deals with leading publishers around the globe.
What role does location-based data play in a marketer's ability to effectively retarget Asia-Pacific consumers?
Although location can be useful, it helps only in one aspect of the purchasing process – when you're actually in the place or somewhere close to the shop that might have an offer for you. We can use geotargeting to achieve a specific client's goals, but to make the most of it, we should think in a long-term perspective. Thanks to e-commerce growth, and pervasive internet access, we are no longer dependent on physical store location. From an e-shop perspective, it's essential that technology enables them to find consumers who may be interested in their offers, no matter where they actually are. Nowadays, cross-border delivery is crucial, and personalised retargeting helps making this experience more accurate and precise for both sides.
What other components are important in enabling retargeting to be as relevant and accurate as possible?
When you buy online, you visit different shops, compare offers, as well as check prices and models. Tapping such data, and many more others, the retargeter can provide you with personalised offers based on your previous research and adjusted to your needs.
For the e-shop, what matters are results and that means a greater number of conversions, increasing traffic on the website, and brand awareness. Depending on their goals, results can be very different. To achieve these, marketers will need to choose good providers that offer advanced technology such as deep learning-based algorithms. It helps not only to analyse all the factors I mentioned, but learns on its own to find new paths and correlations, which means fully automated, more efficient campaigns without the need for a human touch.
Why are there still instances of ads showing up too often or at the wrong time? What's gone wrong here?
We're getting back to the technology again. Good providers don't bump visitors with the offers. Well-planned campaigns focus on the right goals and lead to more conversions. We won't reach that point spamming users. For example, if we can define that one user spent only a few seconds on the website, we can assume he wasn't interested in a purchase in the first place.
Proper solutions based on advanced deep-learning algorithms not only find those users who are willing to buy, but also show them banners with the most promising offers.
In 2016, we applied a range of different deep-learning algorithms to increase the effectiveness of our core bidding mechanism. These present a great opportunity for programmatic advertising campaigns. For instance, retargeting technology has been used for some time, but deep learning is rapidly changing the way personalised retargeting works. Such methods are able to improve user experience in numerous ways, predicting behaviour and indicating probabilities of specific events more accurately. Our internal data shows that using deep learning algorithms can quickly lead to increased performance of display campaigns up to 50%.
Having recently launched offices in ANZ, what are your plans for the market in the next one to two years?
At the moment, our main focus is divided into two categories: business expansion and internal team development. We want to set up a structure and identify people with enthusiasm, ambition, and positive energy. Since the continuation of our global expansion is one of our strategic goals, the Asia-Pacific region is one of the key directions of RTB House's further international activities. We are oriented towards entering those markets where big brands are present and the potential for e-commerce continues to grow, such as Japan or South Korea.
China is a huge market so, like every other big player, we have it on our radar as well. Prior to entering this market, we have to establish structures and make all needed efforts to ensure we're aiming for success.
This year, we've opened in Australia and New Zealand, so now we have more than 40 markets in our portfolio, including 10 in Asia-Pacific, and watch this space for some news later this year.
With Australia one of the more matured ad-tech markets, are you rather late to the game? How do you plan to differentiate yourself from the competition?
Given that the digital marketing industry in Asia is quite large, we think there is still plenty of room for new players. We're still quite a young company, but if you take a look at our expansion plans and further openings, you'll see that Australia is another step in this direction. In less than three months, we are partnering with more than 25 local retailers with exceptional performance.
To answer your question about differentiation, RTB House is one of very few companies in the world that has developed and implemented its own technology for purchasing ads in the RTB model. We knew that, if we wanted to stand out, we will have to combine our unique qualities with in-house-developed technology and an in-depth understanding of marketers' needs. This is how we created our own model of personalised retargeting, which boasts sophisticated retargeting scenarios, advanced segmentation, and real-time optimisation.
RTB House gives advertisers the flexibility of operating across their short-, mid-, and long-term goals with maximum performance. And, as highlighted, over the past year we have introduced new features in our tools based on deep learning, which currently is the most promising subfield of AI-oriented research.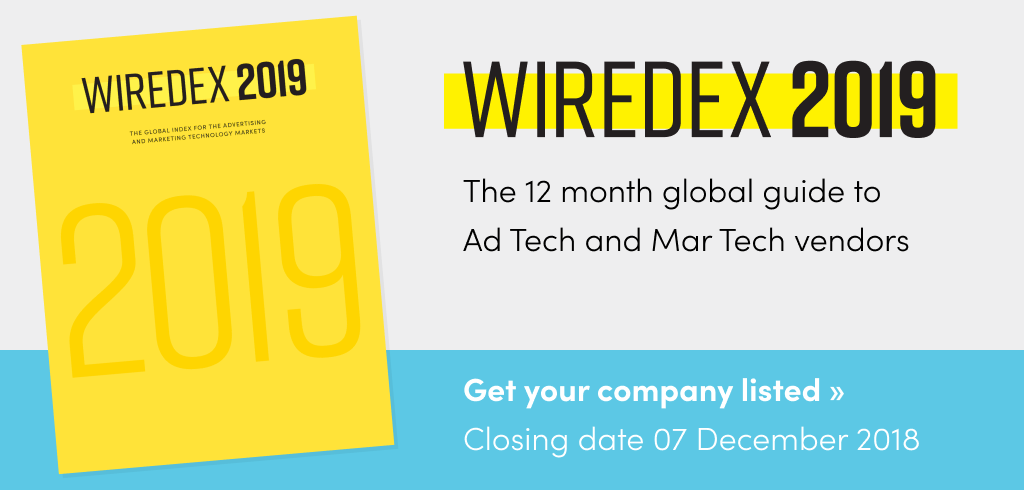 TagsAd TechAdvertiserAnalyticsAPACArtificial IntelligenceDataLocationMobileProgrammaticTargeting