Certification for Media iQ; FastPay Buys AnchorOps
by Sonja Kroll on 13th Oct 2017 in News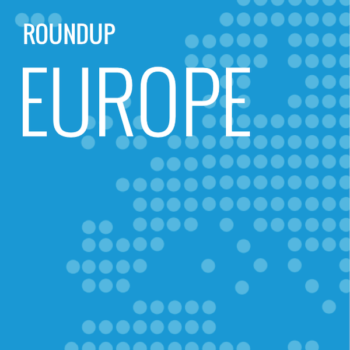 ExchangeWire rounds up some of the biggest stories in the European digital advertising space. In this week's edition: Certification and NAI membership for Media iQ; FastPay and AnchorOps to merge; ABC accreditation for Integral Ad Science; Deep learning for new recommendation tech at RTB House; MediaCom and Unruly cooperate; and AdSecure adds cryptomining detection capabilties. 
Media iQ receives certification for online safety & privacy
Analytics and technology provider Media iQ underlines its commitment to brand safety and online privacy with two industry designations: committing to self-regulation via the NAI code of conduct, Media iQ has been received as a member of the Network Advertising Initiative. At the same time, the company has been certified by the Trustworthy Accountability Group (TAG), promising to fight ad fraud and increasing transparency in their digital advertising activities.
"Together, these two designations underscore how dedicated we are to protecting both brands and consumers online", says Paul Silver, chief operating officer at Media iQ. "Being an NAI member communicates to the industry, and our clients, that we take all steps necessary to let users know how we use data for online behavioral advertising. And TAG certification confirms that we maintain best practices for brand safety and take advantage of a full array of protective technologies."
As part of the TAG certification, Media iQ operates MRC-Accredited IVT monitoring on all of their purchased impressions, and maintains fraud domain and fraud IP blacklists on 100% of the impressions bought.
"Especially in light of recent headlines about advertisers paying for fake traffic on major publisher sites, our clients want absolute assurance that their brands and budgets are protected", says John Goulding, global product director at Media iQ. "This certification is just one more way we demonstrate our absolute commitment to ad integrity."
FastPay buys AnchorOps
Fintech provider FastPay has acquired AnchorOps, a provider of electronic payment solutions for media buyers in order to pair FastPay's lending facility for media sellers and AnchorOps' payment offer for media buyers. Aiming for a unified platform, FastPay wants to provide a seamless and efficient payment solution for the advertising industry, covering client needs from invoicing to payment disbursement.
Jed Simon, CEO and founder, FastPay, comments: "We've been impressed with the AnchorOps team for years – they've built a fantastic suite of products with exceptional focus on serving customers. Our companies share similar values, and we're excited to provide the industry with a single platform to address the full spectrum of customer needs."
As part of the acquisition, AnchorOps' current president and founder, David Frogel, is to join FastPay in a new role as chief revenue officer. Says Frogel: "We're thrilled to join the FastPay team. We share a unified vision of streamlining our industry's financial workflow to create the premier fintech company for our industry."
What are the implication for FastPay's UK business? Matt Byrne, UK Director, FastPay tells ExchangeWire that the merger will accelerate the expansion in Europe: "This acquisition will build on the rapid growth FastPay has seen in the UK since the London office opened in 2016 - over £100m in lending so far - by accelerating the rollout of new products to vendors across the European advertising ecosystem. This benefits both existing and new clients alike by giving even greater access to working capital, increasing financial workflow efficiencies, and enhancing supplier relationships."
By merging the FastPay and AnchorOps solutions, the companies hope to put an integrated working capital solution into place designed to streamline customers' financial operations and help maximise their growth. The combined companies will have over 100 employees with five offices globally.
ABC accredits Integral Ad Science video viewability measurement
Integral Ad Science adds another certification to their list. The Audit Bureau of Circulations is putting their stamp of approval on IAS' desktop video viewability measurement technology.
Nick Morley, managing director EMEA, Integral Ad Science, says: "We are committed to verifying that every ad has the opportunity to be effective. To reflect today's evolving media landscape, all ads need to be measured by a trusted, independent third party." To that end, the ABC certification verifies that IAS is using technology that counts viewable video impressions in accordance with the JICWEBS Viewability Product Principles.
Certification through industry bodies is a must and serves to reinforce advertisers' trust in the advertising industry. Morley tells ExchangeWire: "Advertisers looking to solve today's biggest challenges in digital advertising – including viewability, ad fraud, and brand safety – can be reassured by independent accreditation, such as the ABC's latest video viewability certification. These accreditations continue to be important in fostering confidence in media investments, creating the foundation of a transparent digital advertising industry."
IAS says they are committed to providing transparent metrics and consistent measurement, and allow their technology to be independently vetted and certified.
New recommendation mechanism for RTB House retargeting technology
Deep learning and computer vision are at the heart of RTB House's updated recommendation mechanism. New algorithms are to give more accurate advice in the decision-making process. The algorithm takes into account data, such as referencing patterns made by other users with a similar buying profile, as well as previously displayed creatives.
Bartlomiej Romanski, chief technology officer, RTB House, explains how deep learning feeds into the new approach: "Thanks to deep learning, our mechanism evolved to adeptly select products that should be shown on banners and have the biggest potential to be bought. In combination with computer vision, we have the ability to analyse thousands of images per second, define patterns with a great precision, and adjust recommendations to every small change in the customer's behaviours."
According to RTB House, the new recommendation mechanism has already led to growth in ads for fashion and e-commerce clients, with 41% higher click rates than usual than the previously used technology. "At the end of the day, higher performance brings our clients bigger return on ad spend and helps to multiply ROI", Romanski summarises.
Cooperation for cultural insights between MediaCom & Unruly
Cultural insights are the basis of a new partnership between MediaCom and Unruly. The News Corp. daughter is using MediaCom's Cultural Connection research to fuel predictions and forecasts on international video advertising in the different markets.
Cultural Connections data allows Unruly to understand the underlying cultural expectations and attitudes in any given market. That way, the video ad-tech provider can make recommendations on how to adapt and optimise video content, as well as adjust distribution strategies for international markets. Cultural insight data will also be incorporated in Unruly's first-party data segments in order to facilitate targeting within a specific territory on the basis of cultural affinity.
Ian Forrester, Global SVP insight, Unruly, explains the concept: "This new partnership with MediaCom takes this insight to another level. For the first time, we have the capacity to provide an objective and quantitative explanation for the differences we've observed between markets. Not only will it give our clients access to totally unique and groundbreaking data that will increase the effectiveness of their video campaigns around the world, it will also streamline our testing processes. While before we would need to test a video in each market to establish whether it would resonate in a territory, access to this new data source will mean we only need to perform one test to measure its impact across a number of different markets, making it the quickest way for brands to know where their ads will fly – and where they will flop."
The new offering will be launched across APAC next month, before Unruly is planning to roll it out across Europe and the US later in the year.
New crypto mining detection capabilities at AdSecure
AdSecure is an ad-verification tool for ad networks, ad operations teams, and publishers. The Spanish ad-tech specialists are now adding a new platform feature to its detection tools. Dubbed 'cryptocurrency mining detection', the feature is designed to counteract malvertising attempts that use user browsers for mining cryptocurrencies.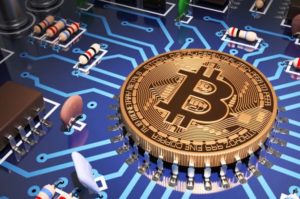 Mathieu Derval, product manager, AdSecure, explains the problem that the new solution is attempting to solve: "The popularity of mining cryptocurrency within browsers is on the rise. In the last few weeks here at AdSecure, we have come across several cases of this new fraudulent trend. According to our first analysis, the cyber criminals were mainly interested in Monero, ZCash, Feathercoin, and Litecoin, which can be mined with a standard CPU with little difference in overall results, compared to running more advanced hardware. This new kind of malvertising attack points out, once again, the need for ad platforms and publishers to use an ad-verification tool to protect their network, keep their reputation intact, and keep their visitors safe."
AdSecure is currently in Beta testing.
Ad FraudAd TechAd VerificationBrand SafetyDisplayEMEAMeasurementProgrammaticTargetingTransparency