Cheetah Mobile Challenged by Diverse Advertiser Needs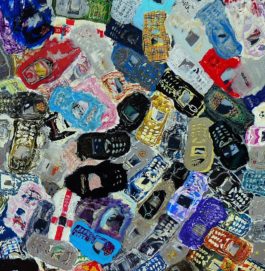 Ranked the world's third-largest non-game app developer, Cheetah Mobile faces significant challenges in meeting the different needs of a diverse advertiser clientele. In Asia-Pacific, specifically, advertisers have yet to catch up – in terms of media investments – with consumers who are rapidly moving towards mobile devices, according to Josh Ong (pictured below), Cheetah Mobile's director of global marketing and communications.
In this Q&A with ExchangeWire, Ong explains how the Chinese app developer is enhancing its programmatic and technology stack to better cater to advertisers' needs, as well as glean deeper insights on its monthly user base of more than 600 million.
Khin Mu Yar Soe, PubMatic's customer success manager, also chimes in to discuss how the publisher ad platform works to support Cheetah Mobile, compared to publishers in other regions.
ExchangeWire: Tell us about Cheetah Mobile's growth strategy. How much of it is driven by ad revenue? And how much of this is from China, and outside China?
Josh Ong: Cheetah Mobile's growth strategy centres around our users and our products first. If we get that right, then we have a solid base on which to build our business. Right now, we're heads down on integrating AI into our products to achieve a breakthrough. Artificial intelligence is going to be the new industrial revolution. Our advertising revenue mainly comes from utility apps (PC and mobile) and games, both of which are doing quite well, as evidenced by our earning statements.
How many brands and agencies currently are on the Cheetah Ad Platform, and how many are based outside China?
Programmatically, we are integrated with all the biggest 4A agencies, such as WPP's GroupM and Dentsu Aegis Network's Amnet. For direct advertisers, we are working with more than 500 brands directly for both performance, such as Machine Zone and King, and branding offers, such as Samsung, Suzuki, and McDonalds in India).
How will your ad platform be further enhanced in the next couple of years?
We are serving billions of impressions a month and we firmly believe in the growth of vertical video ads on mobile. Thus, efforts will focus on making our platform more conductive to video ads; and applying AI into ads being delivered will be another main goal we are heading towards over the next few years. This will definitely deliver results to our clients.
What are some challenges Cheetah Mobile faces in terms of monetising its inventory? And how do you work to resolve these?
Even though consumer media consumption is shifting towards mobile, advertisers have not caught up with this shift, especially in Asia-Pacific, in terms of their media investments on mobile. The lack of awareness is one key challenge in this region with regards to the adoption of mobile advertising for brands.
While we're the world's third-biggest app developer, in terms of utility apps monetisation, we actually still face many problems. Our user base is quite large, but our biggest challenge is how we meet the very different needs of different advertisers. However, we are working to make ad delivery smarter.
We are developing different user-friendly placements to meet different advertisers' needs. And with further improvements to our algorithm, on our database, we can separate users to several categories. This will enable us to automatically deliver ads more effectively.
We also believe in working together as an industry to educate the market about the beauty and effectiveness of mobile advertising for branding purposes.
Cheetah Mobile has more than 623 million monthly active users, potentially offering rich audience insights. How do you tap this data to help advertisers roll out more effective mobile campaigns?
Cheetah Mobile's success has brought us huge amounts of unique advertising inventory from all over the globe. On top of that, we've built a big data platform that learns from our user base. Our machine-learning and AI teams are busy putting that data to work to make our apps and our ad platform smarter. Our proprietary dataset is built on real in-app user behaviours. By focusing on behaviours with proven outcomes, and mining the user journey for actionable indicators, Cheetah Mobile can help brands better reach users: in-app, in the moment, and in a way that brands can be certain users will value.
In the past, there were a great number of ad exchanges in the market selling fake Cheetah Mobile traffic, which was a lose-lose for both Cheetah and DSPs. With the creation of our programmatic platform, advertisers now have a safe and efficient channel to purchase Cheetah Mobile's premium traffic. With our technology and data, we want to enable them to buy traffic in the most efficient way and provide better and personalised ad experience.
What are the biggest misconceptions advertisers have about programmatic and mobile ad campaigns that you would like to address?
I'd say it's the actual definition of programmatic. I think there's a misconception that programmatic is just a way to monetise lower-value inventory when, in fact, it's the use of technology to automate across the entire buy efficiently. It can be a quicker way to execute successful media planning that can work in support of direct sales.
As for mobile advertising, it's the misconception that it's meant for businesses with apps and only for performance marketing. The technology supporting mobile advertising has advanced to a stage where it can help to fulfil brand advertising objectives in additional to great ROI (returns on investment) for marketers.
Also, a lot of advertisers feel it's difficult to track the impact of digital ads. I think with targeting, third-party metrics, as well as conventional marketing studies, we now have an in-depth understanding of ad impact like never before.
What challenges does programmatic pose to mobile platforms such as Cheetah Mobile? And how do you resolve these?
Programmatic is a new way of monetisation for the ad industry. Cheetah Mobile also likes to take this opportunity and shift our mindset from the traditional waterfall to programmatic real-time bidding for demand partners. This shift will help us improve the efficiency of monetisation.
For us, the ability to dig deeper and fully explore the value of Cheetah's user data is both a challenge and an opportunity. We need to package our inventory to find the best buyer for every impression, maximise the value and revenue, and deliver the best advertisement to the users that are using our platform.
Specifically, for PubMatic, what key differences have you experienced supporting a publisher like Cheetah, compared to publishers in other regions?
Khin Mu Yar Soe: Cheetah Mobile has truly global reach and demand. Such scale requires a unique approach to ensure we deliver the right level of customer service and product innovation to optimise performance.
A partnership approach was crucial, and this began by aligning our businesses through deep dives at our headquarters in Redwood City, California, as well as in our regional offices in Europe, Middle East, and Africa, as well as Asia-Pacific. This ensured we understood their strategies and key business objectives as we built continued engagement and buy-in across all levels of the business, resulting in a close relationship that enables us to quickly respond to challenges and opportunities.
With Cheetah Mobile's operation and tech team based in Beijing, we are able to manage all global traffic out of our Singapore office. We also have sales teams in our local offices across the various global regions, providing in-market support for Cheetah's local direct sales team.
A key area of strength is our ability to identify how our team and technology can solve specific challenges within Cheetah Mobile's ad tech stack, for instance, understanding inventory flow across multiple ad servers. In addition, having open and continued dialogue with our product and engineering teams means we can go that extra mile to overcome challenges, displayed in how we create bespoke scripts to mitigate discrepancy issues.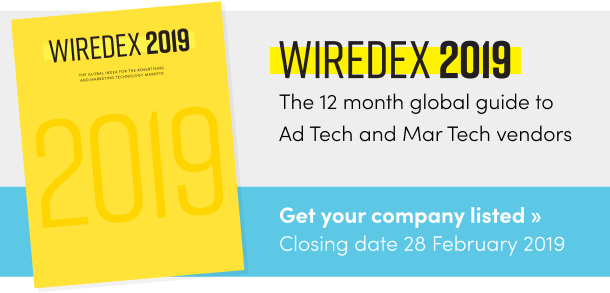 TagsAd ServerAd TechAdvertiserAnalyticsAPACArtificial IntelligenceChinaMobileProgrammaticPublisherSingaporeSoutheast Asia