AdAsia: Localising AI Engines Essential, But Can Take Months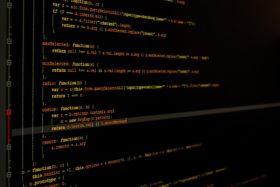 Localisation is key to AdAsia Holdings' growth in Asia, but the ad-tech vendor says this requires training its artificial intelligence (AI) systems to understand local nuances, which can take months to accomplish.
Headquartered in Singapore, AdAsia currently operates in several Asian markets including Thailand, Indonesia, Vietnam, China, and Japan. It also will be adding Malaysia, the Philippines, India, Russia, and the United Arab Emirates to the mix next year.
Its CEO and co-founder, Kosuke Sogo, explains that there are differences even between cities in the same country. Marketers in Ho Chi Minh City, for instance, are more exposed to international businesses and want more competitive solutions, compared to their peers in Hanoi, where companies still are migrating to digital platforms.
Engineering solutions for local markets can prove challenging, though, because the turnaround time can be tedious, where it may take months to train the company's AI engines to meet local requirements, Sogo says.
In this Q&A with ExchangeWire, he also clarifies the assumption that AI is a panacea for every issue publishers and marketers face and further outlines his plans for AdAsia's growth in the region.
ExchangeWire: What gaps were you trying to plug when you decided to set up AdAsia?
Kosuke Sogo: When we first started last April, we wanted to address the needs of marketers, advertisers, and publishers through an integrated, transparent, and easy-to-use platform. At that time, marketers in Asia were trying to sort out a complicated ecosystem and we were starting to see an increased willingness to adopt programmatic buys in emerging markets like Thailand, Indonesia, and Vietnam. There were also issues with transparency, fraud, and viewability, as well as a lack of understanding and trust required to fully embrace programmatic buys.
It's been 19 months since and a lot has changed. Ads.txt adoption is underway in Asia, along with an increased need for third-party verification tools. At the same time, industry bodies like IAB Singapore, Digital Marketing Association of Taiwan, and Digital Advertising Association of Thailand, to name a few, have provided opportunities for marketers to learn more about modern marketing.
We have also evolved as a company. It is difficult to thrive in Asia as just a pure-play platform with centralised regional support. Apart from our push into AI, we now also have other departments including ad ops, creatives, and consultants for marketers and publishers, with various offerings from managed services to platform-based solutions for our clients and partners.
Your mission statement is to "enable advertisers and publishers in Asia to use intelligent tools to increase returns". What would you say is the biggest pushback from marketers, as well as publishers, you're seeing in the region in terms of adopting new technologies?
It's still about the need for knowledge. Knowledge not only about how new technologies can benefit them, but also how they can be controlled and, ultimately, how to attribute this to their returns.
This pushed us to launch AdAsia Digital Discovery in August this year, offering free knowledge-sharing sessions via conferences, which are currently only available in Thailand, and customised workshops, which are currently only available in Singapore and Taiwan. These are opened to the public and designed not to sell our products, but rather to enable marketers to navigate this increasingly complicated industry.
Our solution consultants also work in tandem with the AdAsia Digital Discovery team to provide our clients with the required expertise to make the right decisions when planning their strategy and activities.
You now have 10 offices in the region, including your HQ in Singapore and a product development site in Vietnam. Where else are you looking to expand into and how are you looking to grow your team?
We've covered most of Southeast Asia including Singapore, Thailand, Indonesia, Vietnam, and Cambodia in the past 19 months, along with East Asian markets such as Hong Kong, China, Taiwan, and Japan.
We will be expanding into Malaysia and the Philippines in the coming months, and plan to expand into India, Russia, and the United Arab Emirates next year. This will round out our geographical expansion in Asia for the near future.
At the same time, we will be bringing our headcount from 230, currently, to at least 400 by the end of 2018. The engineering department will take up a big part of this headcount growth.
In terms of business expansion, we're looking to use what we've learned in the marketing and advertising industry and expand into additional industries like human resource. We want to, ultimately, provide AI-driven solutions for professionals across multiple business functions to improve efficiency and scale. We will still continue our growth in marketing and advertising and bring in additional staff who have the relevant expertise for our future industries.
You emphasise the need to offer localised solutions. What's the most challenging part about ensuring this?
Localisation is key to our growth in Asia. From business models between countries to our products, we want to ensure we have the right solutions in place in each of our countries.
Take Vietnam, for example, where we have offices in Hanoi and Ho Chi Minh City. Hanoi is still shifting to digital, whereas marketers in Ho Chi Minh City are more exposed to international businesses and need a sharper competitive edge. Even our operations in Vietnam are different from the rest of our offices. We are running a full managed-service model across both offices in Vietnam, as marketers are still reluctant to take a hands-on approach and prefer to outsource expertise.
Knowing and understanding what is needed in each market can be addressed through hiring locals. More than 90% of our staff in each country comprise locals, including our country leads.
The most challenging part therein is the turnaround time in engineering solutions for the market. For example, it can take months to train a new language for natural language processing, but this is key to be able to ensure greater fit for our AI engines in each Asian market. Even something as simple as translating the language of our platform user interface (UI) or verifying and integrating the right local publishers to our marketplace, is time that cannot be recovered.
This is why we've structured our engineering teams to be very agile and we've come up with a workflow that we can apply to the localisation of solutions for each new market we enter.
You raised USD$12m (£9.15m) in Series A earlier this year, which you said would go towards expansion in the region, growing your headcount, and product development, especially in AI and machine learning. Can you provide an update on this?
Our Series A round now stands at USD$14.5m (£11.06m), with additional funds coming in from news-app provider Gunosy, and angel investment from former founder of WebCrew, Hisanori Watanabe, providing us with experienced counsel and business opportunities with Gunosy.
In addition, since April 2017, we have grown our headcount to almost 230 staff from 90 staff six months back, and our engineering headcount has grown fourfold.
Apart from our moves into Japan, China and Hong Kong, we have expanded our offices in Ho Chi Minh City, Tokyo, and Bangkok, to ensure we have the required manpower to meet demand.
On the product end, we're now in closed beta stage for our AI-driven influencer marketing platform, CastingAsia. Having implemented matching, NLP (neuro-linguistic programming), and deep learning engines, we will be looking to use AI to drive the fight against fraud in influencer marketing.
We are also working on integrating enhanced cognitive capabilities to the AdAsia Digital Platform to provide additional efficiency and scale for media and strategy planning.
When are you targeting to have another round of fundraising and where do you want to channel these resources towards?
As we are looking to expand into other industries, a funding round will give us a huge boost in the speed with which we can scale our solutions. We are aiming to raise our next round by mid-2018, at around USD$30-50m (£22.74-37.9m), and to list in early-2019.
We want to build a stack of AI-based solutions for a variety of roles in an organisation, enabling professionals with data-driven insights and action and, ultimately, allow professionals to work smarter.
At the same time, we will continue growing our offerings in marketing and advertising. Video advertising and influencer marketing are big drivers for us at the moment, but we are always looking to provide marketers with more efficient and innovative ways to engage their audiences and, likewise, for publishers. Research and development into this space will always be high on our agenda.
You made your first acquisition last month. Why now, and will you be looking to acquire more companies?
We looked at four things when we decided to acquire FourM: current product, market fit, scalability of product, and something that is often overlooked: workplace culture. We were always open to acquisitions and FourM was the perfect fit for us. It also served as an accelerated way to gain market share in Japan.
We also recently completed the integration of AI functionality and the consolidation of our offerings, and launched the AdAsia Digital Platform for Publishers. Similar to our strategy for marketers and advertisers, we can now provide a more complete end-to-end solution for our publisher partners.
At the end of the day, we want to create a single solution for all the needs of marketers and publishers, and there might be potential acquisitions, provided we find the right product fit.
What is currently the most misunderstood assumption about how AI can benefit marketers and publishers?
The biggest misunderstood assumption is that AI is an all-encompassing solution for the needs of marketers and publishers. The current state of AI engines and use cases allow only for narrow solutions, like machine optimisation of media buys. In this regard, AI will not replace jobs, but rather enable greater efficiency. Roles would have to evolve due to this, with a greater need for marketers at all levels and roles to be comfortable with handling sets of data.
Where do you see the biggest potential for AI and machine learning to be applied in ad tech and martech?
The biggest potential for AI will be to connect. This includes people-based graphs, online-to-offline advertising across marketing activities, along with bringing AI at the CRM (customer relationship management) level. These will provide marketers with more detailed conversion and attribution data.
However, the biggest impact for connections will be bridging siloed business stack applications across departments. Take travel, for example, where advertising creatives and strategy can be automatically optimised depending on real-time flight sales volumes.
How would you want AdAsia to be defined as a market player in two to three years?
I want the company to be defined as a player that provides AI-driven solutions across industries, enabling each industry with a suite of solutions to achieve greater efficiency and scale. We are currently working towards it for the advertising and marketing space, with the aim to provide marketers, advertisers, and publishers a single, end-to-end solution that will eventually encompass major marketing facets.
The implementation of AI and machine learning across current and future products will be key for us to build upon and connect our current products, along with what we have in our pipeline.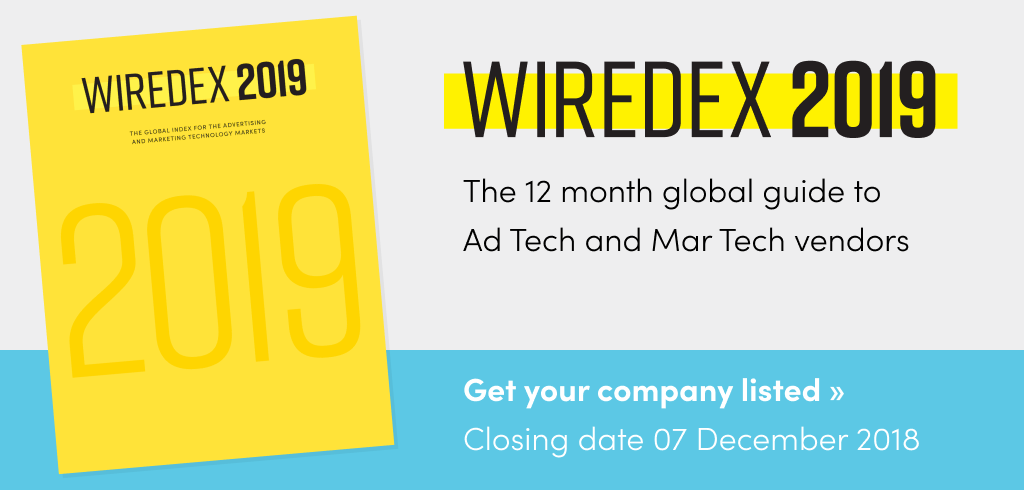 TagsAd TechAdvertiserAnalyticsAPACArtificial IntelligenceChinaContentIndiaProgrammaticPublisherSingaporeSoutheast Asia