Header Bidding Still Growing with 220% YOY Increase in Impressions in Q3 2017
by Lindsay Rowntree on 15th Nov 2017 in News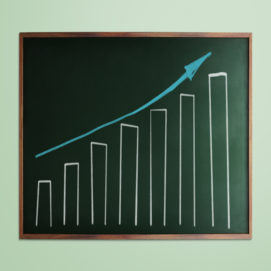 In association with PubMatic
Yesterday (14 November) PubMatic released its third Quarterly Mobile Index (QMI) report of 2017, providing insight into the mobile advertising industry for both publishers and advertisers during the most recent quarter. Key highlights include the continued proliferation of header bidding globally, and the increased advertiser leverage of mobile private marketplaces. 
The report identified five key trends, through analysis of the flow of digital impressions through PubMatic's platform, SEVEN. Mobile header bidding continued to grow steadily, with the report also identifying increased opportunities in private marketplaces, mobile app monetisation, mobile video, and a doubling of mobile web impressions for retail publishers.
1. Unique paths for header bidding adoption contribute to strong global growth 
PubMatic saw a 220% global increase in header bidding impressions in Q3 2017, versus the same period last year, including a 252% year-on-year growth in mobile web impressions. Similarly, desktop saw a 214% increase, highlighting an almost unchanged share of volume between desktop and mobile, as both channels have seen strong growth throughout 2017.
It was a similar story globally, with APAC seeing an increase of 47x in mobile web volume versus Q3 2016; however, this did come from a lower base than the other regions. The more established Americas region saw a growth of 1.3x versus the previous year. Interestingly, EMEA was the only region that saw a faster growth in desktop header bidding impressions than mobile, seeing a growth of 7x and 5x respectively.
As the proportion of header bidding impression volume continues to grow at a steady rate in APAC and EMEA, the share being apportioned to the Americas is declining, having accounted for 82% of global header bidding impressions last year, dropping to just over half of the total in Q3 2017. Not to be seen as a negative, however, as global impression volume is growing, so it's encouraging to see all regions taking greater advantage of header bidding technology.
The continued increase in mobile web header bidding eCPMs can be seen in EMEA and the Americas, but it was a different story in APAC last quarter, which saw a 23% year-on-year drop, something PubMatic is attributing to the significant volume expansion experienced in that region. This drop meant eCPMs globally saw a 4% reduction year-on-year.
It's good news for advertisers, though, which stand to gain a competitive advantage if they adapt their buying strategies to compete with direct IOs within publisher ad servers. Despite header bidding benefits not being particularly well understood on the buy side, its true potential is starting to be realised, as publishers continue to deepen their expertise with the technology.
"Header bidding has enabled publishers to regain control over ad decisioning. Over the past year, we have seen publishers sharpening their skills with this tactic", confirmed Jeff Hirsch, CMO and head of US publisher development at PubMatic. "As the technology continues to grow beyond the header, solutions like PubMatic's OpenWrap will help publishers optimise their integration and monetisation strategies."
2. Advertisers are enhancing the quality of mobile advertising investment through increased PMP usage
Monetised mobile PMP impression volume increased 75% year-on-year in Q3 2017, charting the seventh consecutive quarter of growth, as advertisers continue to seek brand-safe and price-transparent environments.
This ties in with research from eMarketer, which found that more than a quarter of programmatic decision-makers in North America will shift resources from the open marketplace to PMPs, in an effort to seek higher quality inventory.
This represents an opportunity for publishers, which can expect higher eCPMs from mobile PMPs. PubMatic found that in Q3 2017, mobile PMP eCPMs earned a 153% premium over average eCPMs in the open exchanges.
3. Volume split between mobile web and app environments normalises
Digital advertising is becoming mobile-first and the opportunity that exists in the programmatic mobile environment is steadily growing, with Magna Global estimating 52% of mobile display ad impressions being traded programmatically in 2017, representing 42% of global programmatic spend.
PubMatic found that activity is shifting decidedly towards the app environment, with 65% of mobile impressions occurring in-app, versus 42% in Q3 2016 and just 27% in Q1 of the same year.
However, this certainly doesn't signal the end for mobile web. PubMatic found that mobile web advertising on its platform continued to gain traction across APAC and EMEA in Q3 2017, with their mobile web volume shares representing 66% of the category globally.
Conversely, there appears to be a shift away from the long-tail in the Americas, with the region's share dropping nearly three-quarters during the same period.
This shift of focus from long-tail to premium inventory in the Americas has had a stark impact on mobile web eCPMs, with the region seeing a 98% year-on-year growth rate. Smaller increases in EMEA and APAC saw the global year-on-year growth rate hit 50%.
4. APAC & EMEA saw strong video expansion
Desktop still makes up the lion's share of monetised video ad impressions in PubMatic's platform, but mobile video is a growing opportunity.
With premium publishers increasingly pivoting towards video inventory, and with mobile expected to account for nearly half of all video viewing time amongst US adults, it's promising for publishers to see that mobile video eCPMs achieved an 8% premium over desktop video in Q3 2017 – for the first time this year.
Growing volumes of video impressions in APAC and EMEA also contributed to expansion in the space.
"International markets and mobile primarily drove video growth this quarter", substantiated Osbaldo Franco, director, marketing research at PubMatic. "We saw a combined 51% of monetised video impressions coming from APAC and EMEA for the first time in Q3 2017. Roughly one-in-four of those impressions were shown through mobile devices."
Expansion in APAC and EMEA meant that the Americas' share of total monetised video impressions dropped from 72% in Q3 2016 to just 49% during last quarter.
5. Back-to-school season spelled double-digit growth for retail publishers
Retail publishers experienced an 89% increase in mobile web impression volume in Q3 2017, versus the same period last year, outpacing desktop's 73% expansion.
The APAC region saw the strongest volume growth, at 129% year-on-year, with EMEA seeing growth of 110%. Comparatively, the Americas actually saw a 4% year-on-year decline.
Unsurprisingly, the growth experienced by retail publishers during this period closely aligned with the back-to-school season, with mobile web ad spend seeing a strong 48% growth.
The latest Quarterly Mobile Index report, issued quarterly by PubMatic, is available to download now.
TagsHeader BiddingMobilePublisherVideo