E-commerce Fuels China Online Ads; Amazon to Drive AU Retail Ad Spend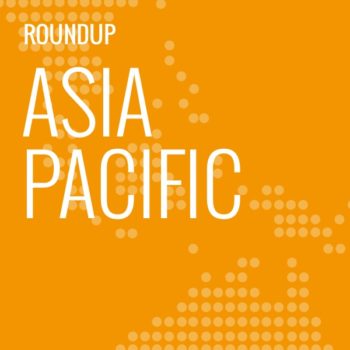 In this weekly segment, ExchangeWire sums up key industry updates on ad tech from around the Asia-Pacific region – and in this edition: E-commerce fuels China online ads; Amazon to drive AU retail ad spend; Ogilvy acquires ARBA in Hong Kong; OgilvyRED launches in India; and Over half of AU consumers who boycott brands don't return.
E-commerce fuels China online ads
Online ads in China climbed 28.8% year-on-year to clock ¥93.96bn (£10.69bn) in revenue for the third quarter of 2017.
Revenue grew 9% over the previous quarter, according to the latest figures from iResearch, which expected festivities such as the national holiday, Singles Day shopping bonanza, and Christmas to fuel further growth in the year's final quarter.
It noted that e-commerce ads accounted for 29.8% of China's online ad market for the third quarter, a 4% increase over the same period in 2016. Search ads contributed 23.2%, while newsfeed accounted for 17% of the overall market.
iResearch said the growing impact of e-commerce ads would drive down the share of search ads in the fourth quarter.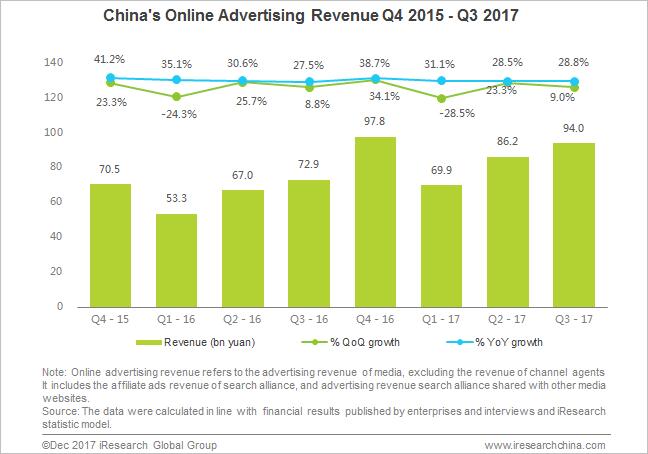 Amazon to drive AU retail ad spend
The US e-tailer's foray in the Australian market is expected to push local players to review their ad spend and online gameplay.
This would be especially critical as Amazon could grab 40-70% of online retail searches in the country by 2023, if it was able to extend its success in the US market, revealed a study by research firm Adthena.
Amazon's share of online search in consumer electronics, for instance, was projected to hit 49%, compared to Harvey Norman's 2.2%, and Appliances Online's 3.5%, according to the report.
While the US vendor's search presence in Australia currently was negligible, compared to other established markets, it could rapidly build up its footprint in paid search ads, Adthena said, pointing to key online retail verticals such as consumer electronics and fashion.
The research firm's director of product marketing Ashley Fletcher said: "Amazon is winning the search wars for three reasons. They are running campaigns against more search terms than their competitors, have high consistency in SERP (search engine results page) ads, and are the most frequent advertiser in major verticals."
According to the report, Amazon's paid search strategy had proven effective and efficient in the US, where its share of total ad spend was 15.35%, but gave the company 49.65% of overall share of clicks.
Adthena's CEO and founder Ian O'Rourke said: "Amazon's expansion into Australia will be the biggest disruption we've seen in decades. During these periods of disruption, we've found companies actively seek out competitive clarity and use this intelligence to respond to market threats and exploit emerging opportunities."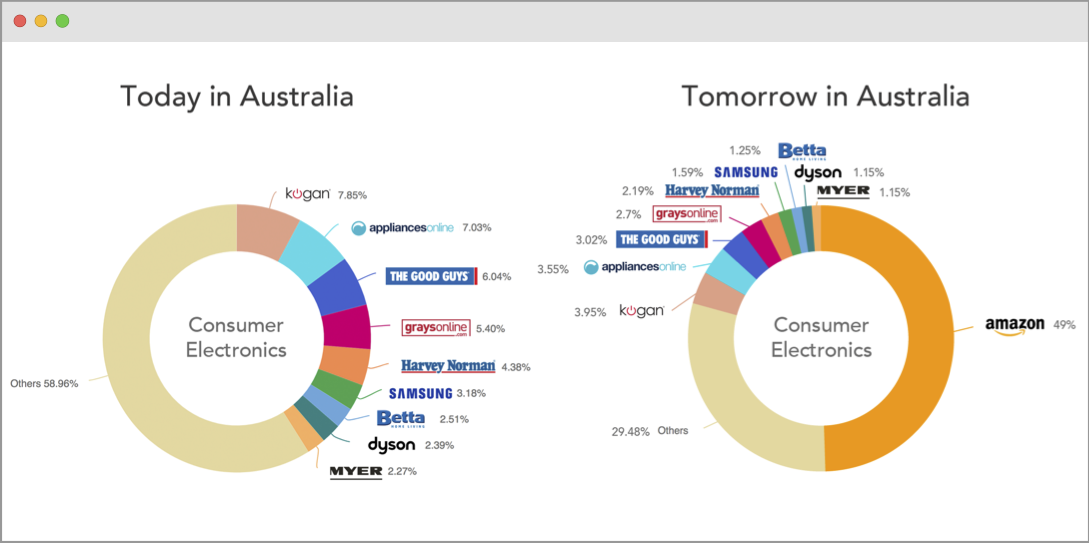 Ogilvy acquires ARBA in Hong Kong
Ogilvy & Mather has acquired a majority stake in Hong Kong digital consultancy, ARBA, which provides design and software engineering services focused on customer experience.
Founded in 2012, ARBA currently employs more than 40 people and serves several clients in the financial sector including Prudential and Hang Seng Bank. It clocked revenues totalling HKD$5.8m (£1.64m) for its last fiscal year, ended March 2017.
Ogilvy said ARBA's technical and production strengths would expand the WPP agency's existing digital capabilities, including enterprise mobile apps, predictive analytics, and responsive web.
WPP businesses in Greater China generated revenue totalling almost USD$1.6bn (£1.19bn) and employed more than 13,000 executives.
OgilvyRED launches in India
Over in India, Ogilvy has set up a new consulting unit touted to help brands with their digital transformation in the Asian market.
Called 'OgilvyRED', it would provide a range of services, including data and marketing analytics, marketing technology, and e-commerce.
Sonia Khurana, senior vice president for OgilvyRED Consulting, said: "India is one of the largest and fastest growing consumer markets in the world. Rapid adoption of digital by consumers is continuously changing the way they behave and what they expect. The big challenge for companies is how to grow brand and business value through relevant, connected, and innovative consumer experiences."
Ogilvy India CEO Kunal Jeswani added that brands needed a "transformative" strategy to engage consumers and challenges they faced could not be resolved by a traditional agency approach.
OgilvyRED currently operates in North America, Europe, Latin America, as well as other Asia-Pacific markets. In India, the consulting unit would be based in Mumbai.
Over half of AU consumers who boycott brands don't return
Cover-ups are the top reason 55% of Australian consumers would boycott brands, while 52% said they would do so over product recalls and faulty products, revealed a YouGov survey.
Half would boycott when brands were involved in corruption, 44% would do likewise over products that had a negative health impact, and 42% would boycott over ads they found offensive or inappropriate.
And when they did boycott a brand, 59% of Australian consumers would never return as customers. Another 22% said they would go back to the brand, but not use it as much as before, while 17% would return to the brand and use it as much as before.
Pointing to the survey results, YouGov said brands could mitigate risks of a consumer boycott by addressing issues directly with customers sooner rather than later. In addition, it noted that those who stopped using a brand were avid users of multi-screens, especially social media. This underscored the need for brands to engage consumers across various platforms.
Ad TechAdvertiserAgencyAmazonAnalyticsAPACAustraliaBrandingChinaIndiaMedia Spend