People-Based Marketing & GDPR: Q&A with Michael Komasinski, Merkle
by Sonja Kroll on 26th Mar 2018 in News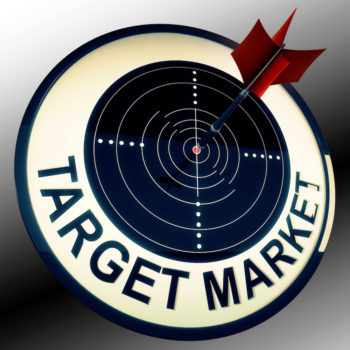 Performance marketing agency Merkle has grown rapidly across EMEA, including the acquisitions of Divisadero in Spain, Oxyma in the Netherlands, Aquila Insight in the UK, and b2b digital agency DWA, with offices in Munich and London. In view of the GDPR coming into effect in May, Merkle is focusing on a consumer-centric approach, Michael Komasinski (pictured below), president EMEA, Merkle, tells ExchangeWire in this Q&A, and discusses the challenges of the upcoming regulations, as well as future trends.
ExchangeWire: How are Merkle's acquisitions enhancing its business offering?
Michael Komasinski: Our acquisitions have either added new capabilities, such as analytics (e.g. Aquila), or have added new geographies, which give us regional scale to service larger clients (e.g. Oxyma in the Netherlands). With our latest acquisitions, Merkle EMEA has boosted its scale in all Merkle service offerings: performance media, CRM, loyalty, customer experience, and data and technology enablement.
Can you explain what people-based marketing is and how it's impacting digital advertising and marketing?
People-based marketing (PBM) is about using customer data to personalise experiences and make paid advertising more directly addressable to an individual. Today, advertisers can create a persistent identity of a person that links first- and third-party data, and then maintain that identity across devices and over time using technologies like DMP and identity management. PBM makes paid advertising more efficient because it improves targeting and measurement. It makes digital and customer experience more valuable since it enables personalisation. It is driving investment in digital experience, data and data technology, and marketing orchestration, because PBM only works when all these capability layers are well linked.
How will GDPR affect using data to target consumers – is it bad news for the industry?
It is bad news for ad-tech intermediaries that have revenue models that rely on third-party data where they don't have a direct relationship with consumers (in order to obtain consent). For advertisers, it will mean fewer, but higher quality, platforms within which to run addressable campaigns. Walled gardens appear to be big winners here, at least for now. It remains to be seen how many consumers will actually opt-out of any given brand. Furthermore, if publisher revenue models are significantly disrupted, then consumers may not like the resulting impact of less free content, fewer publishers, or higher subscription costs.
What are the main challenges facing the industry and how can these be managed most effectively?
As the realities of the post-GDPR digital marketing regime dawn on the industry, brands will need to redouble their efforts to build data platforms and marketing stacks that power personalised communication at scale, but that also comply with regulation and consumer preference. Brands that have been investing in CRM programs and strong digital experience will have an advantage. They will continue to invest in data capabilities to link customer data with third-party digital data to establish and maintain persistent digital identity across all their paid and experiential channels. Leaders will invest in analytics to identify customer opportunities and to drive personalisation. For agencies, the biggest challenge will be consolidating brands and creating operating models that allow interdisciplinary, consultative teams to be created across agency brands. Our commercial models will be more varied and performance/outcome-based.
How important is AI/machine learning set to become?
AI was the buzzword of 2017, with the industry believing it would be the tool that revolutionises marketing. But, what many often forget, is that AI requires a high volume of quality data to work effectively. AI and machine learning should be viewed as part of a wider strategy that can boost ROI, whether that's through automating interactions – via, chatbots, for instance – or shaping marketing activity through more valuable customer insights by using predictive analytics.
What are the main trends that are set to shape the industry over the year ahead?
Privacy regulation and consumer mindset will have the biggest impact – by far. It will shape everything from programmatic advertising, to ad tech, to browser functionality, to user experience, to client data capabilities. Moreover, it will force brands to think deeply about their value exchange with consumers and why anyone should want to allow a brand to have their data and receive communications. Brands that use this value exchange and data capability correctly will flourish, while those that don't will struggle.
Artificial IntelligenceDataEMEAGDPRRegulationTargeting