Index to Assess AU Ad Sentiments; Mobile to Outpace TV in China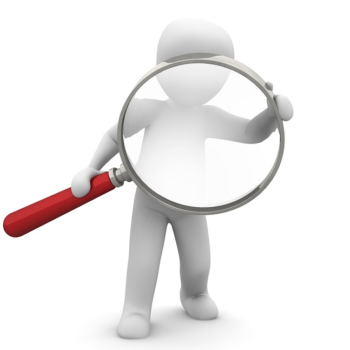 In this weekly segment, ExchangeWire sums up key industry updates on ad tech from around the Asia-Pacific region – and in this edition: Index to Assess AU Ad Sentiments; Mobile to Outpace TV in China; Grab Partners with Mediacorp to Offer In-Car Content; HOOQ Signs on New Partnerships in Indonesia; HOOQ Turns on Free-to-Air Channels in Indonesia; and China Brands Turn to Video Advertising.
Index to Assess AU Ad Sentiments
The Australian Association of National Advertisers (AANA) is working on an index to measure the local industry's sentiments about advertising content and issues.
The association said it appointed consulting firm Ipsos to establish the Advertising Sentiment Index and run both quantitative and social intelligence research. Results would be provided on a quarterly basis, with the initial findings to be made available in the fourth quarter of this year. These findings would be compiled to build the index.
Touting it as the first initiative to measure local sentiments on ad content on an ongoing basis, AANA said the findings also would guide the association's on its development of advertising self-regulatory codes and support its research on ad standards.
AANA CEO John Broome said: "The Advertising Sentiment Index will provide our members with insights into what the Australian community thinks and is concerned about when it comes to advertising content. As custodians of the self-regulatory system, we need to be sure advertisers are informed of community expectations in relation to socially responsible advertising."
Mobile to Outpace TV in China
For the first time, this year, consumers in China will spend more time on their devices than they will watching TV.
Adults in the country are expected to spend two hours and 39 minutes a day on their mobile devices this year, a 11.1% increase over last year, according to stats from eMarketer. This will account for 41.6% of their time spent on media a day.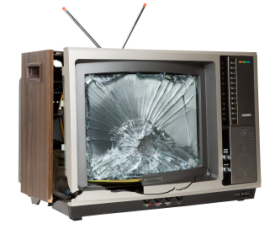 In comparison, Chinese adults are projected to spend two hours and 32 minutes daily watching TV, a 2% dip from 2017, which will account for 39.8% of these consumers' daily media time.
Pointing to digital video as a primary driver, eMarketer said consumers in China will spend 58 minutes a day watching video this year, up 26% over 2017 and accounting for more than 25% of their digital time. This was expected to climb to a third of their daily digital time by 2020.
The increased availability of original content produced by local video platform owners – specifically, Baidu's iQiyi, Alibaba's Youku, and Tencent Video – fuelled the growth in video consumption. Such efforts aimed to drive subscriptions as well as viewership.
eMarketer's forecasting director Shelleen Shum said: "Time spent watching TV will experience accelerated declines, with TV viewership falling further in lower-tier cities. Audiences increasingly consume digital video within platforms that provide a greater variety of content and allow for on-demand viewing. Faster networks and the proliferation of smartphones allow consumers to watch or post videos in between other daily activities.
"Beyond long-form content such as dramas, short videos – both professionally and user-generated – have witnessed explosive growth in the past year", Shum noted. "Short-video apps like Xigua and Kuaishou have received heavy investment in the past year to help commercialise its content. E-commerce and news-aggregator apps have also used short video content as a way to increase engagement among users."
Grab Partners with Mediacorp to Offer In-Car Content
Ride-sharing operator Grab has inked a partnership with Mediacorp to jointly develop content that can be viewed while passengers are in transit.
Pitched as a way to provide Grab drivers potential new income, the content offering would be viewed on tablets located in the vehicle and Mediacorp's own platforms and distribution network. It also would include various content including short-form dramas, sitcoms, variety shows, and current news.
Drivers keen to participate in the initiative would need to equip their cars with Grab's in-car tablets or other media assets, including car wraps and in-car hangers, which would be managed by Mediacorp.
The Singapore TV network's CEO Tham Loke Kheng added that both teams would work on producing content via formats that were suitable for in-transit viewing.
According to Grab, the partnership was an extension of its advertising initiative to arm its drivers with the ability to earn passive income in addition to ride fares. Such efforts had begun in March last year and, since then, generated more than SGD$300,000 (£162,563) for participating drivers, the company said.
HOOQ Turns on Free-to-Air Channels in Indonesia
The video-on-demand operator has added free-to-air channels on its platform and introduced a '25-cents daily pricing' service in Indonesia.
This meant its premium service would be available from USD$0.25 (£0.18) a day, HOOQ said, adding that the introduction of a "one-day sachet" aimed to make its service more accessible for consumers in Indonesia as well as Asia.
It explained that the daily pricing structure was established in response to consumption patterns in the region, where consumers purchased essential household items, such as shampoo and detergent, in single-use sachets. Citing data form Euromonitor, HOOQ said that more than 70% of shampoo in Asia was sold in sachets.
The company's move to offer free-to-air channels, already available in Indonesia, on its platform also was made in response to the high penetration rate, more than 90%, of such channels in the country. These channels included Kompas TV, RTV, and JAK TV, and could be viewed on various devices via HOOQ's Live TV service.
China Brands Turn to Video Advertising
Advertisers in China are turning to outstream video for brand exposure and better brand reputation.
Some 85.7% cited 'high brand exposure' as a key reason for tapping outstream video ads, while 65.7% pointed to 'improvement of brand reputation', according to local analyst firm iResearch.
It noted that ad revenue had become a main source of profit for video players, in addition to paid content and copyright distribution.
It further highlighted efforts by online video operators to increase their provision of high-quality content to encourage consumers to pay more for their service. In fact, viewers' spending is expected to account for 30% of total revenue in the online video industry by 2021.
iResearch said: "With further development of outstream video advertising, video websites will attract more advertisers and have richer ad content. As a result, the online video sector will develop a healthier and more balanced profit model."
Ad TechAdvertiserAudienceAustraliaBrandingChinaContentDataMobilePublisherSingaporeSoutheast Asia