China, Japan & Korea to Drive App Store Spend; News Corp AU Opens Content Marketing Agency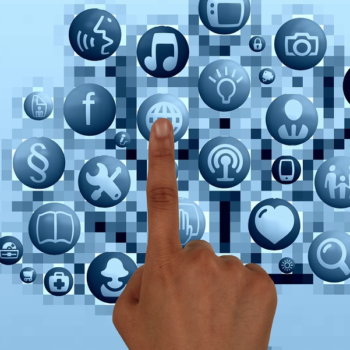 In this weekly segment, ExchangeWire sums up key industry updates on ad tech from around the Asia-Pacific region – and in this edition: China, Japan & Korea to Drive App Store Spend; News Corp AU Opens Content Marketing Agency; WPP & Dentsu Exchange Swap Shares in APAC Agencies; FTChinese Moves to Subscription Model Seeking New Revenue; and Innovid Opens Up in Singapore.
China, Japan & Korea to Drive App Store Spend
Consumer spending in app stores is projected to climb 92% from last year to hit USD$156.5bn (£115.62bn) worldwide by 2022, with China, Japan, and South Korea amongst the top growth drivers.
Downloads also will grow 45% to reach 258.2bn in 2022, fuelled by the top two global markets, China and India, according to forecasts from market researcher App Annie. Asia-Pacific will account for 72.4% of all downloads worldwide, as well as 64.8% of in-app spend.
In addition, the global install base for smartphones and tablets will hit 6.1 billion.
On average, mobile consumers are projected to each spend USD$25.65 (£18.95), up from USD$20.94 (£15.47) in 2017. This will be driven by rising numbers of consumers in mature markets who will increase their spending on apps, as well as the growing number of install base of mobile devices.
Already the world's largest market for apps, in terms of downloads and spend, China will continue to see app spend more than double to USD$62.4bn (£46.1bn) in 2022. Second-placed India will see app downloads triple to 37.2 billion.
Japan, meanwhile, will lead the world in annual spend, with its mobile consumers forking out more than USD$140 (£103.43) in 2022, which is almost six times more than the global average.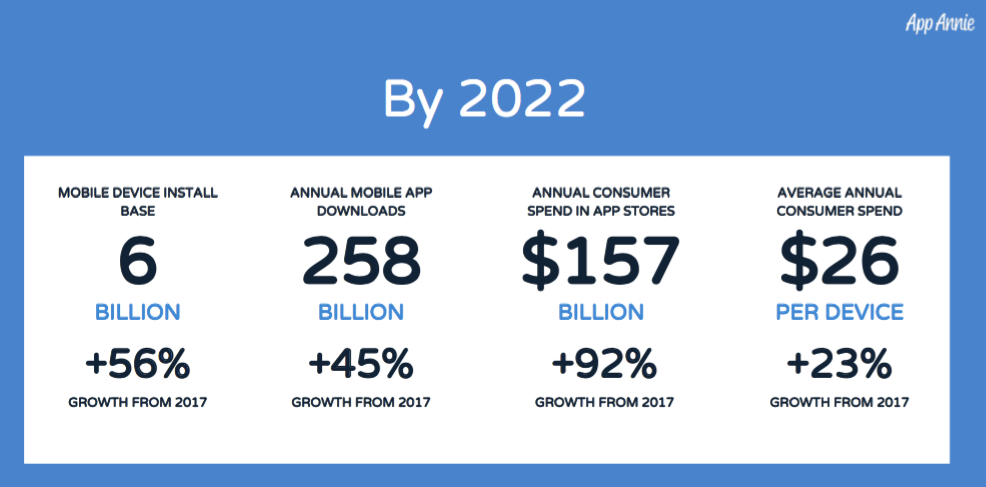 News Corp AU Opens Content Marketing Agency
The Australian news network has launched a content marketing agency, touting it as a 'dedicated digital newsroom for brands'.
Called 'SUDDEN.ly', the new agency combines the media company's content intelligence and storytelling capabilities, according to its lead and News Corp Australia's executive director of content marketing, Simon Smith.
"We know that for many marketers building and retaining audiences takes time, money, and resources; so we are set up to do the heavy lifting and tell those stories on behalf of our clients", Smith said.
The agency would have representatives in Sydney, Melbourne, Brisbane, and Adelaide.
News Corp also unveiled several new offerings aimed at helping marketers, including News Native Network and Customer Match, the latter of which was part of the network's audience targeting and insights platform, News Connect.
Describing News Native Network as "the engagement network", News Digital Networks Australia's managing director Julian Delany, said: "News Native Network gets the right content in front of the right people at the right time. It's content that moves and it's content that works. The rich, immersive product infrastructure paired with a targeted, on-network distribution strategy yields 25% greater engagement scores than the industry average."
Managing director of digital revenue Cameron King also noted that Customer Match would allow brands to upload their own data to match their customers with News Corp audiences across Australia. King said they could further do so with credit card and supermarket data provided by data analytics vendor, Quantium.
Additional insights related to consumption would be provided through a new partnership with local entertainment data company, Ticketek Entertainment Group. The collaboration would combine behavioural, transactional, and content consumption data of 12 million Australians across News Corp's digital network, as well as Ticketek's database of more than 12 million consumers.
News Corp also launched Social AMP, which it said would enable advertisers to "amplify" their social content.
WPP & Dentsu Exchange Swap Shares in APAC Agencies
WPP has fully assumed the ownership of several agencies in Asia, following a share-swapping exercise with Dentsu.
The former said it would acquire Y&R in Malaysia, Singapore, Thailand, and Vietnam; Wunderman Taiwan and Thailand; as well as Dentsu Sudler & Hennessey in Japan. The move was in line with the agency group's efforts to expand in key growth markets and support its pan-Asian clientele, WPP said.
Together, its agencies in Asia-Pacific churn out revenues of nearly USD$4.8bn (£3.55bn) and employ more than 53,000 professionals.
Meanwhile, Dentsu said it would take over WPP's 49% stake in Dentsu Young & Rubicam (DY&R) as well as Wunderman Dentsu in Japan, both of which previously were held as joint ventures with WPP Group.
And, while it held a 51% share in Dentsu Sudler & Hennessey in Japan, which would be renamed 'Sudler' following the share swap, Dentsu had minority shares in Y&R in the Southeast Asian markets.
The Japanese agency group added that DY&R had been renamed 'Dentsu e3' and Wunderman rebranded as 'Dentsu Direct Solutions'.
FTChinese Moves to Subscription Model Seeking New Revenue
Financial Times has moved its FTChinese platform to a paid subscription model, as it looks to "diversify" its revenue streams.
Launched in 2005, the site was provided free to Financial Times subscribers. The move meant FTChinese now would be available under its Standard and Premium subscription packages. Premium subscribers also would be able to access the title's flagship annual conference in China.
According to the media company, registered FTChinese readers grew 6% to 2.7 million last year. Apart from diversifying its revenue streams, it added that the move to a paid subscription model would enable the publisher to "support sustainable growth".
Financial Times itself has a circulation of 930,000.

Innovid Opens Up in Singapore
The video marketing platform has set up a new office in Singapore, with newly appointed Asia-Pacific vice president, Henry Schenker, leading its regional operations.
The executive will oversee the company's expansion in the region as well as develop the Singapore outfit, Innovid said, which added that the local office was its fourth international site and ninth globally. Schenker was formerly director of Tapad.
Innovid's co-founder and international managing director Zack Zigdon said: "With demand from advertisers for a future-proof video marketing platform delivered globally at a critical high point, we couldn't think of a better time to open an office in Singapore."
Ad TechAdvertiserAgencyAnalyticsAPACAudienceContentCross-ChannelDigital MarketingPublisher