Retargeting Must Advance to Help APAC Marketers Retain In-App Users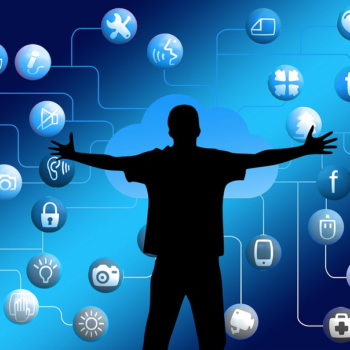 With Asia-Pacific consumers spending more time on their mobile devices, retargeting tools for in-app marketing need to improve and help brands better engage customers.
App marketers must to be able to follow the entire user journey from the time the app is installed, retarget these users, and reengage them to ensure they remain interested in the app, said Alban Villani (pictured below), Criteo's general manager for Southeast Asia, Hong Kong, and Taiwan.
This was a pressing challenge, as consumers tended to grow tired of apps or would delete those that failed to meet their requirements, Villani said, stressing the importance of tools that enabled marketers to move into the next phase of app engagement.
He noted that one of the main reasons consumers removed apps was security or the lack of trust, as well as the user experience apps offered. "So you need to have a good payment system, good user interface, and good solid content", he said.
And, with the growing importance of e-commerce in Asia-Pacific, he suggested the need for retail brands to regain some control so they could deliver their market differentiator. This was especially critical amidst the increasing footprint of marketplaces, which make it complicated for brands to build trust since they had no direct ownership of these online platforms.
And businesses will want to tap the region's increasingly mobile population.
Indonesians, for instance, have one of the world's highest engagement rates on mobile, with each consumer spending 3.9 hours a day on their device, compared to two hours in the U.S., noted Villani, who was citing Criteo data.
According to a report by the retargeting vendor, the average Indonesian spent 221 minutes a day in-app and 87% would buy via a shopping app up to five times a month. Some 69% had clicked on an in-app ad in the last three months.
In India, 81% purchased through a shopping app up to five times a month, with 74% running between three and five retail or shopping apps on their mobile. Some 61% would return to an old app if it had more relevance, offered new features, or became more popular amongst family and friends.
Asked what Asia-Pacific marketers should avoid in their retargeting exercise, Villani advised against using too many different tools, as this simply meant spending more money for the same conversions.
They also need to ensure their sites functioned well and offered a good user interface, he said. "There's no point engaging us to push banners and using our recommendation engine if your site is faulty", he noted, adding that consumers would remember e-commerce sites that delivered a bad experience and avoid buying from these platforms.
Optimise while demand is hot
It's also crucial that brands identify seasonal demands in the region so they can prepare to tap these opportunities with the appropriate marketing messaging and campaigns.
Pointing to the upcoming Ramadan, Villani noted that online retail sales during the Islamic fasting month last year hit their highest volume two weeks before Eid al-Fitr, which is the day Muslims mark the end of Ramadan.
The highest uplift in online retail sales topped at 52%, he said. Toys and games, health and beauty, and electronics were the top-performing product categories in Southeast Asia, accounting for 62%, 53%, and 42% of overall sales, respectively. Online travel bookings also saw the biggest spike, of 14%, two days before Eid al-Fitr.
In addition, more customers were shopping via mobile apps – 64% across Southeast Asia – while 52% did likewise via mobile web.
The findings underscored the need for retailers to optimise both their mobile apps and online sites in the weeks leading up to the breaking of the fasting month.
For one, Villani noted, it would be key for retailers to understand sales involving certain product categories, for example, during the Ramadan season, so they could better plan their marketing strategy, he said.
Quoting data from Euromonitor, he added that the Muslim population grew 18% in the last decade compared to the global population, which grew 11%. With countries such as Indonesia and Malaysia home to some of the largest Muslim communities, this region offered significant potential for businesses targeting this consumer group, including those that offered Halal products, he said.
They also should know where consumers made their purchases, Villani said, noting that mobile apps delivered conversion rates that were three-times higher than mobile web. "Users now are more comfortable in-app and want to explore [products] via apps", he said.
He added that omnichannel shopping behaviours were increasingly prevalent, with consumers checking and comparing products online whilst browsing inside retail stores. This further stressed the need for brands to look at the discovery process, he said.
AdvertiserAPACAudienceBrandingCross-ChannelCustomer ExperienceE-CommerceMobileOmnichannel