Resorts World Genting Taps Membership Card to Manage Omnichannel UX; Singapore Broadcaster to Establish Integrated Marketing Unit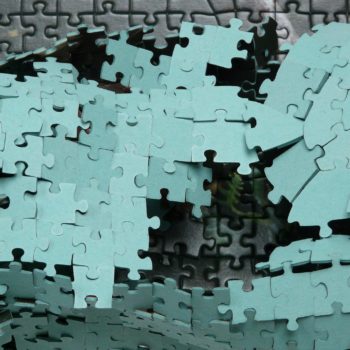 In this weekly segment, ExchangeWire sums up key industry updates on ad tech from around the Asia-Pacific region – and in this edition: Resorts World Genting Taps Membership Card to Manage Omnichannel UX; Singapore Broadcaster to Establish Integrated Marketing Unit; Mediacorp Introduces Cross-Screen CPV Model; FreeWheel Rolls into Sydney; Lewis Looks to Expand APAC Footprint; and WPP AUNZ Unveils Government-Focused Engagement Practice.
Resorts World Genting Taps Membership Card to Manage Omnichannel UX
The integrated resort located in Malaysia's Genting Highlands wants to make it easier for visitors to engage with the company and entice them to return; and this means tapping data and its membership programme to better understand its customers.
Nicco Tan, Resorts World Genting's vice president of relationship marketing and social media, put the company's database through a 're-segmenting' exercise 2.5 years ago when he joined the resort. Rather than simply ranking customers from bronze to gold, based on their value, he assessed their behavioural patterns and categorised them into 60 clusters.
By better understanding their visitors, the company now can identify the best way to market to the various segments, said Tan, who was speaking at a roundtable discussion, hosted by its technology partner and software vendor Salesforce.com.
Genting currently clocks 25 million visitors a year and it hopes to grow this number to 30 million by 2020 when its construction of new attractions, including a 20th Century Fox World-inspired theme park, is complete.
And it is looking to digital platforms to better engage consumers and boost its visits. It taps Salesforce.com's social media monitoring and analytics platform Social Studio, to extract insights to support its interaction with customers, as well as develop campaigns and content based on trending hashtags.
According to Tan, the company aims to assess what visitors posted on social or online channels and how they interacted with the resort via its mobile app. This then would enable the delivery of personalised communication.
He related a management meeting during which he pulled up data from Social Studio to determine whether the resort should further increase its parking fees. Upon seeing the number of visitor complaints aired on social platforms, the decision was made to retain the fee structure.
To deliver a cohesive customer experience across both offline and online channels, he said Genting made it almost impossible to transact or earn rewards without its membership card. Offered free, membership is required to make purchases at retail outlets or restaurants within the resort and customers earn points that can be redeemed for free rooms or meals.
Offering a strong motivation for the use of its membership card ensures Genting will be able to track what visitors spend on and where they patronise when they are at the resort, Tan explained.
Lee Hawksley, Salesforce's Asia-Pacific senior vice president, added: "There needs to be a value exchange." He noted that a marketer's job now revolves around data and what to do with that data.
Hawksley said: "We're hyper-connected, always online, touching things, and always leaving data breadcrumbs everywhere." He said these data signals could be tapped and analysed for deeper insights, so brands can "really start understanding" who their customers are and what they want from businesses.
Singapore Broadcaster to Establish Integrated Marketing Unit
Mediacorp has unveiled plans to create an integrated marketing unit aimed at consolidating the bulk of its marketing and communications teams.
The new outfit, to be headed by company veteran and CMO Debra Soon, would drive the Singapore broadcaster's corporate branding and consumer marketing initiatives, as well as support trade and affiliate marketing.
Mediacorp CEO Tham Loke Kheng said: "The new integrated marketing organisation will unify branding efforts across the company, strengthen our brand identity, and communicate consistent messages as part of our efforts to create better, on-brand experiences for those we serve.
"Ultimately, we want to create a more personalised and relatable Mediacorp that is everyone's favourite source of news and entertainment and the preferred partner for business success."
With more than 20 years in the company, Soon had started her stint as a broadcast journalist and recently held the role of chief customer officer, which will be assumed by current head of Chinese audience, Irene Lim.
The changes will take effect from 1 June.
Mediacorp Introduces Cross-Screen CPV Model
The Singapore broadcaster also has launched a "blended cost-per-view (CPV)" model that it is touting as a way of optimising video buys across screens, including its TV channels and OTT (over-the-top) platform, Toggle.
"With audiences consuming more content across multiple screens, advertisers often struggle to achieve efficient buys across screens due to different measurement methodologies across digital and TV. Mediacorp has taken a huge step towards unifying linear and non-linear media buying by leveraging its wealth of media data points", it said.
It added that Unilever, supported by Mindshare, was amongst its first clients to run its campaign on the blended CPV model.
Unilever's channel communication manager Javed Jafri said: "While TV remains a credible source of advertising, we need to adapt our multi-video solution to meet the changing consumer habits. With Singapore being a multi-screen market, we believe a multi-video solution will help us in creating meaningful relationships with our consumers.
"The blended CPV buying approach paves the way for advertisers across many other sectors to run more efficient campaigns that truly mirror their audience's cross-media habits", Jafri said.
FreeWheel Rolls into Sydney
The Comcast-owned video ad vendor has opened a new outfit in Sydney, where it looks to expand its presence in the Australian and New Zealand (ANZ) markets.
Its ANZ commercial director Arjun Arora will lead the team and growth plans. "Two of the main areas in which Australian broadcasters are keen to see improvement is the unification of linear and digital video ecosystems and greater economic transparency in video ad trading", Arora said.
There is also increased demand for video monetisation and programmatic advertising, with more than two-thirds of digital ads in the region purchased programmatically, noted FreeWheel, citing data from Nielsen.
The ad tech vendor's senior vice president of international business development in Asia-Pacific and Middle East and North Africa, Gilles Chetelat, said: "FreeWheel's aim is to offer broadcasters and premium video publishers in this region a complete and holistic video advertising solution on the ad-serving and SSP-side.
"The advertising market in Southeast Asia also takes its lead from that of Australia and New Zealand. Therefore, it's essential to develop strong, favourable trading models in this region", Chetelat added.
Lewis Looks to Expand APAC Footprint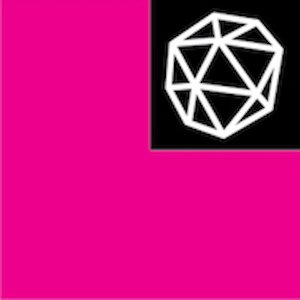 The PR agency has laid out plans to expand its presence in Asia-Pacific with eight new offices and three digital hubs in Singapore, Shanghai, and Sydney.
Dubbed its 'APAC 2020 strategy', Lewis said it would be adding new roles by the end of July 2020 to support the expansion, including heads of search, analytics, paid media, and content creation.
The agency's north APAC 2020 controller, Jen Wu, also noted that China was "internationalising rapidly" and Chinese brands needed help developing their revenues in global markets. She said Lewis would be investing USD$3m (£2.23m) to drive its growth in the Greater China region.
Lewis' Asia senior vice president Scott Pettet said: "Asia-Pacific is maturing rapidly to adopt a leadership position globally. Lewis has three major advantages over the holding companies: we're a unitary brand; we have no legacy infrastructure to dismantle; and we have more investment funding available than most competitors."
WPP AUNZ Unveils Government-Focused Engagement Practice
The agency group has introduced a "stakeholder and community engagement practice" that offers services for clients in government and private enterprise industries involved in public-sector initiatives.
Called 'The Bond & Associates', the new practice is led by national director Gail Morgan, who previously was an advisor at Newgate Australia. It offers a range of services, including in the areas of research, policies, and communications.
WPP AUNZ's PR and PA CEO Kieran Moore said: "We understand that our clients are navigating increasingly complex operating environments. Dealing with three, four, or more, agencies in different locations to deliver the communications required for these projects is now a thing of the past. The Bond & Associates has been designed to give clients one point of access to the breadth of capabilities and services needed to engage effectively, without adding complexity to the agency management process.
"With unprecedented infrastructure spending across the country, and greater focus expected on service and policy delivery in the future, the demand is already high, with further growth in this sector expected", Moore added. "Teamed with an increased understanding by all governments of the critical influence stakeholders can play on policy and service delivery, the time is right for us to create a competitive offer in this space, for the current and future requirements of clients."
Morgan said companies were looking for more sophisticated engagement to be integrated into the design of services, infrastructure, policies, and programmes.
Ad TechAdvertiserAgencyAPACAustraliaContentCross-DevicePublisherSingaporeTVVideo