Fortnite Perfects In-Game Purchases as Yearly Revenue Hits USD$3bn
by Ciaran O'Kane on 30th May 2018 in News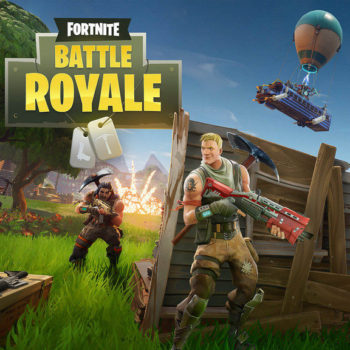 Fortnite is the break-out gaming success of the year. It has currently got 45 million users playing the game (across platforms) and has a run rate of around USD$3bn (£2.3bn) per year.
The game has barely touched the sides in terms of growth; and with its Android launch next month, a huge spike in user growth is expected.
The freemium gaming model perfected
Fortnite's success has been built on a freemium model. Its 'Battle Royale' version is free-to-play across all platforms. Players can unlock rewards as they progress through the game.
Only a certain number of tiers per season (quarterly update of the game) are open to those playing for free.
To access the rest of the tiers you need to buy V-Bucks (the in-game currency). A season pass currently costs about 950 V-Bucks (around £7.99/USD$10). You start doing the economics on this, and you realise how big this game could become.
V-Bucks economy & those stylish skins
Balancing a free playing experience with in-app purchase is a delicate task. Epic Games has managed, not only to scale the user base, but also to accelerate in-game revenue.
The gamers are prepared to spend on a season 'Battle Pass' so they can unlock hero costumes to style characters – and access new 'dances'. None of these items give users a competitive advantage, but they are certainly giving Fortnite a competitive advantage.
It is incredible how skins and pop-culture-inspired dances can attract so much revenue for Epic Games. The game's commercial success is as much down to its ability to weave pop culture into the game as it is about gamifying the playing experience.
The kids performing those Fortnite dances in the playgrounds across the world are clearly having a network effect – driving Fortnite revenues higher.
It is clear that Epic will have to allocate considerable sums for user acquisition, as they reach a tipping point on the Minecraft generation, and look to get their user playing numbers into the hundreds of millions.
How to get to USD$1bn monthly revenues
It's fascinating to see Fortnite scale commercially so quickly, but has the game hit a ceiling on revenue numbers? The answer is an emphatic 'no'. It still has some way to go as it builds its international market (specifically, China) penetration. When it moves its core, post-Minecraft market, the revenue could start to drop. Those free-playing users might not want to shell out on a season Battle Pass, but smaller items costing a few V-Bucks could make up some of this lost revenue.
They could also change the nature of the game, giving competitive advantage to those with a season Battle Pass. I don't see this happening anytime soon, as they grow organically.
An area where Epic Games could have instant success is in branded skins. With the advent of GDPR, and data targeting becoming a concern for big brands, product placement is going to attract a lot of budget.
What better way to access an important marketing demographic than seamlessly intertwining brand messaging into an integral part of Fortnite? If done right, it could open up a huge monetisation opportunity for Epic. Again, it's about balancing the credentials of the game with obvious commercial opportunities – and it's still early days for this, particularly with the company's plans to grow the user base.
Epic has proved again that the in-game economy is still a huge opportunity for game developers. It'll be interesting to see where they go from here – and if any missteps in their freemium strategy will trip up growth going forward.
Fortnite: The key points you need to know
- Fortnite announced in January that it had three million concurrent users.
- Fortnite also recently announced it had 45 million global multiplatform users per month.
- The game is estimated to have achieved USD$300m (£225.6m) in April. That would suggest it has an annual run rate of USD$3.6bn (£2.7bn). With a 10x valuation, Epic Games is looking like a shrewd bet for its investors.
- One of its key investors is Tencent, which bought a stake in the company in 2012 for over USD$300m (£225.6m). That is looking like an inspired investment now, as Epic Games could have a valuation well north of USD$30bn (£23bn).
- Tencent is about to bring Fortnite to China, which could fuel even more growth for the game.
- Epic Games sees huge opportunity in e-sports, as it recently put up USD$100m (£75m) in prize money for its Fortnite competitions.
- There is also a halo effect of Fortnite for other companies. Twitch, for instance, had the highest viewed individual stream of all time on its platform – 628,000 concurrent viewers, when Battle Royale star Tyler 'Ninja' Blevins live streamed the game with Drake.This content was originally published in TheGamingEconomy.com.
APACChinaesportsGamingMonetisationMultiplayerStreamingTencentTwitch