Singapore Publisher Merges Content Marketing Units to Create 'Sweet'; Japanese Agency Spins Up Creative Unit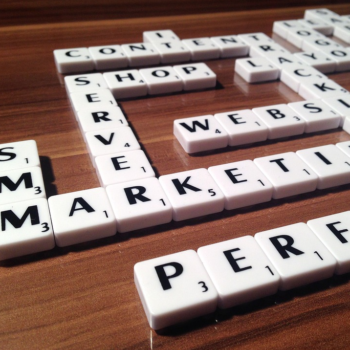 In this weekly segment, ExchangeWire sums up key industry updates on ad tech from around the Asia-Pacific region – and in this edition: Singapore Publisher Merges Content Marketing Units to Create 'Sweet'; Japanese Agency Spins Up Creative Unit; AU Investment Group Buys E-commerce Marketing Agency; Singapore Insider Paves Way into Japan; Programmatic Trading Desk Switches On in Malaysia; and Eff in Singapore.
Singapore Publisher Merges Content Marketing Units to Create 'Sweet'
Singapore Press Holdings (SPH) has unveiled plans to merge its content marketing units, Content Lab, Brand New Media, CreativeLab, and Think, to create a single entity called 'Sweet'.
The consolidation aims to meet growing demand amongst brands for integrated storytelling across various multimedia formats, the Singapore publisher said. Describing the new entity as "a full-service business unit", SPH said Sweet's service offerings would include content, creative, branding, advertising campaigns, and inbound marketing.
It will be headed by Damien Bray, who has been given the title of 'chief sweet officer', and was previously CEO of Brand New Media. Bray said: "We will be introducing additional resources to help drive client ROI, as well as expand the creative possibilities in areas such as immersive media and brand films."
SPH CMO Ignatius Low added: "With Sweet, we are able to maximise our considerable pool of resources in the creative and content marketing areas, ensuring that we give the best possible experience and outcomes to our clients."
The Sweet leadership cohort also includes head of creative Tommy Lim, head of editorial content Serene Goh, and head of video content Jonathan Ng.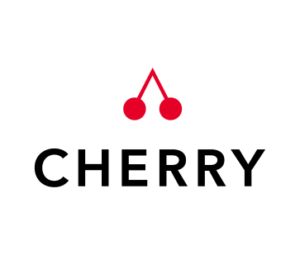 Japanese Agency Spins Up Creative Unit
Tokyo-based Asatsu-DK (ADK) has set up a new creative agency that it hopes will address a gap in the market, where advertising increasingly is overlooked.
Called 'Cherry', the new creative company operates independently and is starting out with six industry specialists. The move was part of ADK's efforts this year to secure its mid- and long-term growth, the agency said.
It added that Cherry would aim to connect brands and consumers with ideas that went beyond traditional advertising and existing categories.
ADK said: "In recent years, with more diversity in tastes and lifestyles, as well as how information is gathered, advertising is increasingly being ignored or dismissed. Under these circumstances, advertisers have begun to emphasise brand continuity and consistency, rather than simply creating points of contact through conventional advertising methods."
AU Investment Group Buys E-commerce Marketing Agency
Melbourne-based investment firm 121 Group has acquired Search Insights, an Australian e-commerce and digital marketing agency, in a bid to enrich its service portfolio.
The latter's founder Jay Wright will assume a new role as general manager following the acquisition, while Adam Ducquet from 121 Group has been named managing director.
Wright said: "I started Search Insights [when] the digital marketing space was 'scorched earth' from the masses of low-end, churn-and-burn agencies that sprouted up with the growth of the internet. That's what originally led us to tackle e-commerce. There is absolutely nowhere to hide and we have since been able to take our approaches to other verticals including finance, healthcare and pharmaceuticals, as well as QSR (quick-service restaurants) and hospitality."
Search Insights will operate as an independent brand.
Singapore Insider Paves Way into Japan
Singapore-based digital marketing platform Insider has opened an office in Japan, shortly after raising USD$11m (£8.36m) in Series B funding round.
The company said it first entered the Japanese market under a year ago and had built up a local team that also supported its regional business.
Insider offers what it has termed a 'Growth Management Platform', which is designed to help marketers across the funnel including acquisition, activation, and retention. The platform is integrated with artificial intelligence and machine-learning capabilities, and can offer real-time insights and personalisation across multiple channels, including mobile app and ad platforms, Insider said.
Elaborating on the company's new Japanese outfit, co-founder and CEO Hande Cilingir said: "Japan is a very unique, vastly diverse, and high-potential market in Asia. Japanese customers demand high-end, personal, meaningful, and seamless experiences from the brands they love. We know that having a local presence is crucial to understand the unique needs of world-renowned Japanese brands."
Insider also has offices in Hong Kong, Seoul, Kuala Lumpur, Jakarta, Ho Chi Minh City, Bangkok, and Taipei.
Programmatic Trading Desk Switches On in Malaysia
French programmatic trading desk Gamned has opened an office in Kuala Lumpur, marking its first footprint in Southeast Asia.
The new site will support the company's operations in the region, including Vietnam, Indonesia, and Thailand, and enable it to tap local multi-language capabilities.
Gamned CEO Olivier Goulon said: "It was very important for us to open a new office in an area that carried a three-digit growth rate in digital and that will represent 50% of world GDP in 2020. Our regional headquarters in Kuala Lumpur will be an excellent base from which to develop within the Asian continent where programmatic is growing strongly."
The local team will be headed by managing director Basheer Sultan, who has almost two decades of industry experience, including four years in programmatic.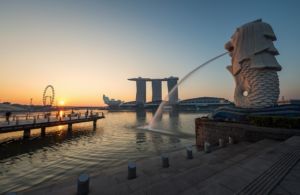 Eff in Singapore
Eff Creative Group has opened an office in Singapore, which also will serve as its headquarters in Asia, where it is looking to further expand its footprint.
The creative agency said its new outfit in Singapore is "a natural next step" in a region that is "booming with technology and innovation" and showing strong demand for creative services.
The local team is headed by newly appointed director Mansi Sharma.
Eff Creative CEO Doron J. Fetman said: "Our company is unique, as we don't offer a short list of services limited to a specific category, but rather specialise in a series of all-encompassing services that every business needs to be successful. Our goal is to partner with businesses to help them thrive in the global marketplace."
Ad TechAdvertisingAgencyAPACAustraliaContentDigital MarketingJapanProgrammaticPublisherSingaporeSoutheast Asia