Digital Transformation Is Hard & Getting Harder: Q&A with Cadi Jones, Commercial Director EMEA, Beeswax
by Lindsay Rowntree on 10th Sep 2018 in News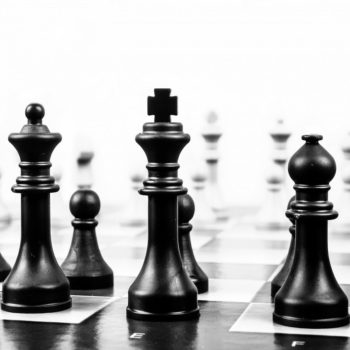 As Cadi Jones (pictured below), the former commercial innovation director at Clear Channel International, announces today (Monday, 10 September) that she has joined Beeswax as commercial director in EMEA, ExchangeWire speaks with her about her new role, the value of independent ad tech, and bridging the ad tech and martech gap to help brands achieve digital transformation.
ExchangeWire: What will your new role at Beeswax entail?
Cadi Jones: As commercial director EMEA, I'm here to grow the Beeswax proposition across the region. The team in place have been doing an excellent job helping customers to understand the advantages of a fully custom bidder – and the benefits of a market-correcting pricing model. I'm joining to take this up a notch, ensuring that brands and the wider media industry across Europe, the Middle East, and Africa understand the real change that we're bringing to programmatic.
What drew you towards working for Beeswax?
Two things: the proposition and the people.
There's a lot of hot air in most programmatic companies – it's impossible to really distinguish how one platform differs to the rest. With Beeswax it's easy.
Firstly, it's about results: this means achieving scale across the inventory and audiences that are most impactful to your business and leveraging completely bespoke optimisation models to continually drive campaign success.
Secondly, it's cost: you pay for the technology that you need to run your programmatic campaigns at scale, not a percentage of media. Our SaaS-based pricing model essentially rewards organisations that run larger programmatic programs, allowing them to achieve continued and increasing margins.
These first two are key, but there are a ton of other benefits within the proposition that set us apart, as we're more recently built – so mobile, video, and native were front of mind – and these formats just work, and that's why we have so many customers active on these formats.
And people – as a company, we have some serious ad tech pedigree across our founders. We're a heavily product-focused and oriented team; and that is reflected in how our product precedes our reputation (but not for long!).
In a market that is experiencing increased consolidation, Beeswax promotes independent ad tech – why do you think independence is important for the future growth of our industry?
Independence is crucial to ensure that the ad tech is delivering against the needs of the advertiser, not the needs of the platform's parent company. Independence ensures that we can do what's right for the brands we work with.
Do you see the technology layer evolving in an effort to bridge ad tech and martech so that digital advertising is viewed as more than just 'the business of media'?
In short, yes. Most brands are at the point where they have a good handle on their customer data, and understand the value and the potential of this data. Beeswax customers, who have chosen to take more control of their programmatic tech, see martech and ad tech as a vehicle that helps them tell a single story and get a better view on their customers. It seems logical that the market will tend towards this over time.
Programmatic tech, at least at Beeswax, is now at the point where brands can truly converge their ad tech and martech, leveraging insights and analytics to further enhance the relationships they have with their customers and provide continued value.
How do you think brands can achieve digital transformation and continue to innovate their digital marketing strategies?
Digital transformation is hard – and getting harder as digital-first companies become the norm. Traditional brands that get it right seem to favour the skunkworks approach: empowering a small group to innovate undisturbed by the rest of the company, but with access to resources to deliver. I've seen examples where this group is focused on digital marketing and have been able to deliver on things their agency told them were impossible, to deliver great results, keep the agency on their toes, and ensure that the senior leadership team are up to speed with the latest technical capabilities.
Where brands have invested in data science teams, they benefit from taking advantage of their own in-house capabilities and fine-tuning business processes and strategies to their unique needs.
Where are you seeing brand innovation and what excites you about the direction that can take marketing?
There's a huge amount of innovation from brands at the moment. I'm particularly excited by the possibilities brands are beginning to play with around location data in combination with other data elements – it brings a new meaning to 'right time, right place'. In an increasingly digital world, real-world physical presence somehow becomes even more meaningful.
Measurement and attribution is not always the sexiest area to focus on – but brands with their own data science teams seem to be getting to grips with this now.
We've seen brands breaking out of the 'one size fits all' approach to optimisation with their programmatic campaigns and they are beginning to leverage bespoke algorithms to buy programmatically, optimising for their specific goals. The innovation here brings fast and measurable results and the speed of change in some companies in-housing is remarkable!
And, finally, transparency – the innovation that brands are pushing for to ensure they understand the flow of their ad spend, including tech tax, is driving some interesting innovations. While a lot of hot air has been circulating around blockchain technology for this – most brands seem to be realising that there are partners they can work with to access full logs of all of their programmatic activity. We're seeing more and more customers take an active interest in these logs.
So, ultimately, I'm most excited about this new era of programmatic: fully transparent, fully custom, and enabling marketers to retake control of their campaigns.

Beeswax
Beeswax was founded by industry veterans who recognized that traditional, one-size-fits-all DSPs are under-serving today's sophisticated media buyers. From the beginning, it has been our mission to build great advertising software.
...
Powered by PressBox
Ad TechAdvertiserDemand SideDSP