In-App: The Driving Force for Mobile Advertising Growth
by Lindsay Rowntree on 12th Sep 2018 in News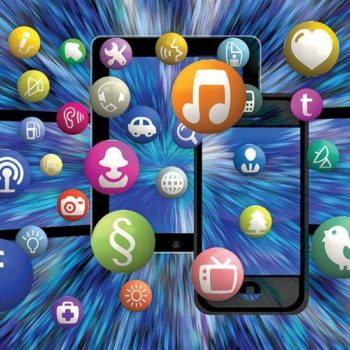 In association with PubMatic
PubMatic's latest Quarterly Mobile Index (QMI) focuses on in-app advertising and what's been happening in this space during the second quarter of 2018. Trends include the key role apps have had in driving mobile ad spend, the increasing use of private marketplaces (PMPs) by advertisers, and in-app fuelling mobile video, writes Roger Williams (pictured below), VP, international marketing, PubMatic, in this piece for ExchangeWire.
Covering April to July 2018, the report straddled the pre- and post-General Data Protection Regulation (GDPR) environment, a time of change for the industry. The immediate aftermath of GDPR saw a fall in spend and impressions, as everyone held their breath to see its impact on the digital industry. With the largest global sporting event of the year kicking off in Russia in June offering the biggest advertising opportunities of 2018, this was a chance for things to bounce back.
The World Cup to the rescue
With the World Cup being staged in Russia, and Europe providing over 40% of the teams in the competition, this provided a favourable climate for advertising in the region and advertisers took advantage. The result: mobile ad spend in the sports vertical was pushed well above the average. By the halfway point of the month-long tournament, mobile ad spend had nearly doubled the Q2 weekly average.
Worldwide, football's premier event saw a 50% increase in mobile ad spend in the sports vertical in Q2 2018. The impact of the World Cup all but cancelled out a slowdown in spending on mobile over the weeks around 25 May, with GDPR starting to be applied in the European Union.
And it was not just EMEA that benefited from a positive impact. In APAC, mobile ad spend in the sports vertical peaked in the final week of Q2, reaching a 56% premium over the region's weekly average that quarter.
Even in the Americas, where programmatic mobile ad spend is dominated by the U.S., the U.S.' failure to qualify may have dampened things, but there was uplift. The region experienced 27% higher mobile ad spend the last week of June, compared to the regional weekly average in Q2 2018.
Mobile volume growth differs by region
Monetised mobile ad impression volumes continued their upward trajectory, rising 26% worldwide YOY in Q2. However, there were regional variations.
For EMEA, overall volumes remained flat, as advertisers held back ahead of the GDPR being applied. Contrast this to APAC, which registered a 168% YOY expansion, with triple-digit growth rates for mobile web and apps. Meanwhile, the Americas experienced a 19% YOY volume increase, primarily driven by in-app growth.
Indeed, its in-app that's proving to be the driver for mobile expansion. Already representing more than half of mobile ad spend worldwide, in-app ad spend growth remained strong at 21% YOY in Q2 2018, as the ad spend shift to mobile intensified.
In-app fuels mobile video
This shift to in-app is also fuelling an increase in mobile video. As mobile becomes the preferred platform for viewing content, not surprisingly, ad spend is following suit. We saw in-app mobile video ad spend rise exponentially by 688% YOY to take a 63% share in Q2 2018, driving mobile video ad spend on the PubMatic platform up 239% YOY.
Between Q2 last year and Q2 in 2018, we saw a near tripling of the proportion of digital ad spend devoted to handheld devices. Almost one-third (31%) of in-app mobile ad expenditure through our platform was spent on video in Q2 2018.
Once again, for desktop, this shift in spend subsequently led to a YOY reduction in share of digital video ad spend. Mobile saw a dramatic increase in video ad spend, achieving near parity share in Q2 2018 at 46%.
In-app private marketplaces are flourishing
Consumer behaviour is changing. U.S. adults are expected to spend nearly three hours a day (167 minutes, to be precise, according to eMarketer) on mobile apps, compared to just over 20 minutes on mobile web. While this preference for apps over mobile browsers is attracting ad budgets, in-app ad fraud remains a concern amongst advertisers.
AppsFlyer's 'Mobile Fraud: Marketer's Massive Hidden Threat' study reported that over half of mobile ad executives stated 30% or more of their in-app ad budgets are susceptible to ad fraud.
As a result, advertisers are leveraging in-app private marketplaces (PMPs) to improve campaign ROI and provide additional protection against fraud. Since Q2 2017, monetised in-app PMP impressions rose 244% YOY globally, reaching a 36% share of mobile PMP volume by the same quarter this year. In comparison, PMP volumes via mobile web showed a modest 6% YOY increase, while for desktop they fell 13%.
In spite of concerns around in-app, in-app is becoming the driver of mobile programmatic expansion. Delivering engaged audiences, in-app is crucial for brands to reach consumers who are increasingly disconnecting from traditional mediums and will continue to draw in greater ad spend going forward.
The latest Quarterly Mobile Index report, issued quarterly by PubMatic, is available to download now.

PubMatic
PubMatic (Nasdaq: PUBM) is an independent technology company maximising customer value by delivering digital advertising's supply chain of the future.PubMatic's sell-side platform empowers the world's leading digital content creators across the...
Powered by PressBox