How Do You Progress from Analytics to Action? Q&A with Katherine Munford, Data2Decisions
by Lindsay Rowntree on 23rd Oct 2018 in News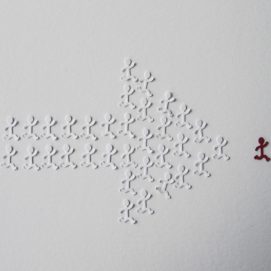 ExchangeWire speaks with Katherine Munford (pictured below), MD, Data2Decisions about marketers' ongoing quest for transparency and the challenges of accurately measuring marketing effectiveness.
ExchangeWire: The issue of transparency is something that has been discussed, at length, by the industry. What conversations should brands be having with their agency partners in order to ensure that campaign results are communicated effectively?
Katherine Munford: The industry challenges surrounding transparency have led to a lack of faith in basic performance data, with brands concerned about issues including ad fraud and the consequent waste of ad spend. In response to these concerns, brands should be asking their agency partners to shift their focus from high-visibility metrics, such as impressions and clicks, to KPIs that measure effectiveness in terms of tangible business performance metrics. After all, bots may be able to mimic online actions (for example, ad views and clicks), but they can't make a purchase.
A survey of global marketers by the World Federation of Advertisers (WFA) indicates that this shift is well underway, with 43% moving away from CPM to measuring real business results. By introducing this effectiveness mindset to agencies, and shifting focus to delivering measurement based on business outcomes, brand-side marketers can better understand which strategies are genuinely working for them, in terms of ROI, and what is proving to be wasted ad spend.
Brands are increasingly asking for concrete evidence from agencies on the impact their campaigns are having on business growth. Why do you think there's such a wide gap between perception and reality, when it comes to measuring marketing effectiveness?
Given the increasing uncertainty and challenging market conditions, there will be increased focus on the need to demonstrate what marketing is delivering for brands and to provide evidence to support the business case for marketing. Many clients have a measurement solution, such as marketing mix modelling and digital attribution in place, but there is an acceleration in the demand for unified measurement solutions that fuse techniques together to provide a fuller picture of marketing investment.
In isolation, the measurement approach is not usually sufficient to drive a change in marketing strategy. The challenge is how to progress from analytics to action. In our experience, a well-structured consulting process, working in partnership with clients and other key agency partners, is critical for success. A key part of that is ensuring that decision makers can drive results in the business through providing them with access to technology for scenario planning.
Why is it so difficult to accurately measure marketing effectiveness? Has increased mobile consumption had an impact?
The increase in mobile consumption and steep growth in mobile commerce has opened significant opportunities for brands to engage with customers and drive sales. However, this trend has also driven an increase in multi-device users and given rise to the 'cross-device customer journey'. For example, a customer may browse for a product on a smartphone, search for price information on a tablet, and then finally make the transaction on a laptop. In order to measure the role of each touchpoint in driving the sale, we first need visibility of the customer journey across all devices.
There are various GDPR-compliant approaches for this type of cross-device measurement that can link up the devices that belong to specific individuals. With increased opportunity from people-based marketing, clients are increasingly investing in sophisticated CRM systems that help to provide this type of cross-device customer journey data. This enables brands to increase the accuracy of their marketing measurement and drive ROI through improved targeting and reduced wastage.
What is the value in being able to measure all campaign strands in one place, in real time? How will this impact ROI?
One of the challenges relating to measuring marketing effectiveness is that the focus is often directed towards what is easy to measure, rather than what is useful to measure. For example, tracking and analysing the online journey that customers take in the process of buying a product is often one of the most visible measures of marketing effectiveness for brands today. This can help to inform and optimise the digital element of the customer journey, but it doesn't provide a measurement for all campaign strands.
Research has often pointed to the challenges marketers face with integration across channels, citing the complexity and increasing number of touchpoints as the main barriers to connecting the customer journey. The holy grail is to achieve holistic, connected measurement and optimisation of the entire media investment. This can be achieved by taking a universal approach to measurement across the whole media ecosystem – and by combining techniques like econometrics and digital attribution. This provides one version of the truth for brands and enables the budget to be optimised across all media – for example, the comparison of a granular display ad to a national TV campaign.
With advances in technology, it is possible to deliver real-time optimisation of digital channels to enable brands to realise the full benefits of marketing measurement. Through direct integration into media-buying platforms, the potential impact on ROI is greater than ever before.
With consumer media consumption patterns evolving so quickly, what steps can marketers take in order to maximise campaign results, both in the immediate and long term?
Measurement frameworks are vital to evaluating new platforms and emerging consumer trends because they provide an early read on effectiveness. To keep pace with these changes, measurement needs to shift from an annual or bi-annual frequency to a more continuous evaluation and optimisation of marketing performance. This framework should be complemented with test-and-learn initiatives to makes sure that there is room to innovate and test new strategies and media platforms.
With increased focus on the debate about investment levels in digital versus 'traditional' media, and the risks of under-investing in brand activity, it is important not to focus solely on very short-term changes. Retaining a big-picture view of how the whole ecosystem is performing is key to balancing short and long-term sales.