Singapore Retailers Not Meeting Consumer Demand for Integrated Shopping Experience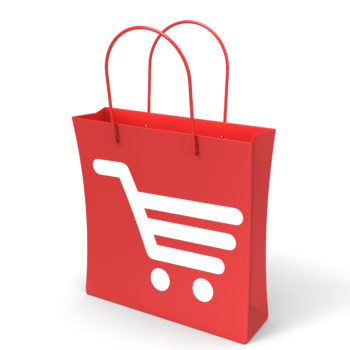 Singapore shoppers want the flexibility to choose between online and offline platforms when they buy goods and services, but most retailers are still not providing these options and, as such, are missing out on potential revenue.
Because they can buy most things online, consumers in Singapore are not looking specifically to purchase items when they go out shopping. Instead, they want to be entertained, engaged, and experience new things, according to Roelant Prins, chief commercial officer at Adyen. The payments vendor builds software that sits on point-of-sales terminals and online transaction-based systems, providing data insights and a centralised view of a customer's purchasing patterns across these various systems.
Adyen operates 16 offices worldwide, including three in Asia-Pacific: Singapore, Melbourne, and Shanghai. When asked, Prins declined to reveal the region's contribution to the vendor's global revenue, but said its Asia-Pacific customers included Grab, CottonOn, and RedMart.
Shoppers' demand for new experiences provides opportunities for brands to reach out and engage these consumers, Prins said in an interview, pointing to the role digital technology plays in enabling retailers to create engaging shopping environments.
However, few businesses have done so, resulting in a significant gap in the retail space, he noted.
In fact, this inaction towards supporting consumers' shopping preferences was estimated to have led to millions of dollars in lost revenue for Singapore retailers, revealed a study commissioned by Adyen and conducted by 451 Research. The survey, which polled 251 respondents in the city-state, found that 89% would leave a store if the queues were too long and 34% would abandon the purchase completely. Another 27% chose to make the purchase at another store.
As a result, Singapore retailers lost an estimated USD$754m (£580.34m) in potential sales over the past 12 months due to long queues that pushed customers to a competitor, the study found. They also missed out on USD$879.6m (£677m) in potential sales when long queues drove customers to abandon their purchases completely.
In addition, 48% of Singapore shoppers would spend less at retail stores that did not offer their preferred payment mode, while 23% decided against buying the item at all. This was projected to result in USD$46.3m (£35.64m) in lost sales over the past year, the study revealed.
When retailers are unable to meet customer demands, their revenue and bottom line will be impacted, said Prins, who urged brands to think about how they can tap digital technology, such as self-service kiosks and e-payments, to improve efficiencies and deliver better shopping experiences.
He pointed to three key components that could provide enhanced consumer journeys: convenience, context, and control.
Prins explained: "Consumers want to buy things quickly and easily. They also want offers that are personalised and for brands to engage them on a personal level. People expect to be recognised [as a loyal customer]. They also want to interact with brands on their own terms and in a communication platform of their choice, be it through phone, email, on WeChat, or as a walk-in customer."
Consumers now want to dictate what they expect from retailers, instead of these businesses setting out how they think shopping environments should be, he said.
This meant retail brands would have to look at how to resolve challenges, such as long counter queues, by deploying self-checkout kiosks, for instance, or enabling shoppers to pay for their purchases by scanning their mobile phones, he added.
Shoppers want integrated offline-online services
Increasingly, retailers also would need to offer more integrated experiences that melded both online and offline services.
Citing Adyen's research, Prins said 44% of consumers in Singapore want the ability to return a product they had bought online in-store, but only 22% of retailers offer that option. Another 56% of shoppers want the in-store experience of an "endlessre aisle", where they can place an order for an item in their size – should it not be available in the store –and have it delivered to their home. However, just 17% of retailers in Singapore provide such a service.
Furthermore, 69% of Singapore shoppers want a one-click payment option when ordering online, but only 27% of retailers offer this function.
Prins said: "Singapore retailers really need to catch up. There's real opportunity for change."
Consumers' love for shopping, especially in Singapore, also underscores the relevance of physical stores alongside the growth of online commerce, noted Warren Hayashi, Adyen's Asia-Pacific president.
This is further emphasised by shoppers' willingness to offer loyalty in exchange for a "unified commerce", or offline-to-online (O2O), experience.
Amongst shoppers in Singapore, for instance, 28% would increase their loyalty to a luxury goods retailer if they could pay in-store for items that were out of stock and have them delivered to their home.
Another 31% would do likewise for a fast-fashion retailer, if they could purchase their items online, via a mobile app, or on the phone and pick up these items in-store, according to the Adyen survey.
Prins said: "[Traditional] retail isn't going away completely... [there's] just a need to make [the experience] interesting."This content was originally published in RetailTechNews.
Customer ExperienceDataE-CommerceIn-storeOmnichannelPayment