Mixed News on CPA Shifting 2019 Gaming Monetisation Strategy
by Ciaran O'Kane on 8th Nov 2018 in News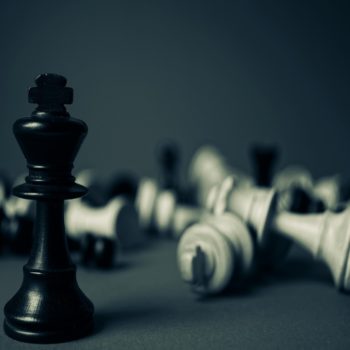 A report released by Liftoff and Leanplum on the state of mobile app marketing suggests that app marketers are coming under increased pressure to improve 'deep-funnel interactions', specifically around usage and in-app purchases.
While CPA has dropped around installations and usage, the cost of getting users to make in-app purchases has increased by 56% year-on-year.  
Compounding this increase in the CPA is the drop in the conversion rate to 2.8%. This is a huge concern for a lot of big gaming publishers, as in-app purchases represent the bedrock of their monetisation strategy.  
The economics around building sustainable revenue for in-app purchases is becoming a little more unpredictable.
There is some good news for gaming app markers. The cost to acquire a user who commits to an app subscription is now costing USD$86.99 (£66.21) – a decline of 46.4% from last year. Conversion rates have increased by 32%, from 2.5% to 3.3%.
At the top of the funnel, the cost to acquire a user who installs an app (USD$2.89 [£2.20]) has declined by one-third (29.9%), compared to 2017.  
The problem here is that this CPI number will be skewed by bot installs, which remains a huge issue in the app market ecosystem. But if app marketers have stringent attribution systems in place, this reduction in cost will give them a better opportunity of convert 'real' users to in-app buyers.
The challenge for user attention
The report points out that there are now over 900,000 live games across iOS and Android. The battle for user attention is becoming more intense, making it harder to convert users to paying customers.  
From anecdotal conversations, TheGamingEconomy is also seeing this trend. Big gaming publishers are now struggling to get users to pay for in-app items in their new game launches.  
Are we seeing a plateau in the growth of this key monetisation strategy of the mobile gaming sector? Early signs are starting to appear.
Rewarded video to replace the in-app purchase
The in-app purchase monetisation strategy appears to be creaking. Casual gamers are eschewing attempts to buy lives and cheats within games.  
If this trend is real, how will they replace this declining revenue?
One of the big growth areas for gaming monetisation is rewarded video. It is growing fast in the gaming ecosystem. Users are prepared to trade attention for in-game rewards. And it would certainly make sense if gaming apps could command north of £10 CPM. For many of the big game developers, the user numbers are in their favour.
One of the key obstacles to scaling this opportunity is the brand perception of gaming: it is still seen as a channel not suitable for brand advertising,
I find this to be a poor buying strategy on behalf of the brands – given how much video spend is being pumped into 'loose' UGC environments like Facebook, YouTube, and Instagram. It is time marketers understood where their customers are consuming media. They are not glued to linear TV for large chunks of the day.
A reality check is necessary for big-brand CMOs. I believe this misguided strategy will evolve over the coming 12 months as the linear TV lie is laid bare. This shift in thinking by brands is coming at the right time for gaming developers.  
Rewarded video will be a huge money-maker for the gaming space. It is the killer monetisation strategy. Users are happy to watch ads for rewards. The idea that this is somehow incentivised video is ludicrous. YouTube forces you to watch ads in order to access content.
Rewarded video on gaming is in many ways better than YouTube, as you have more engaged users who understand the trade off. This reset in strategy will help game developers widen their monetisation strategy beyond in-app and banner ads.
Other key stats from the report that might be of interest:
Combined app revenues for the Apple App Store and Google Play is USD$34.4bn (£26.18bn) for the first half of this year, representing a year-on-year Introduction increase of 27.8%

The cost to acquire a female who completes a purchase (USD$53.12 [£40.43]) is 81.4% more than the cost to acquire a male (USD$29.29 [£22.29]).
This content was originally published in TheGamingEconomy.com.
GamingIn-AppMonetisationRewarded Video