Predictions: Who Will Win the Battle for the Service Layer in 2019?
by Lindsay Rowntree on 18th Dec 2018 in News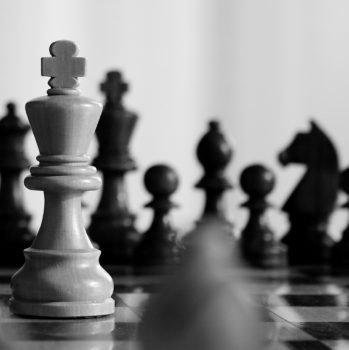 ExchangeWire have invited hundreds of thought leaders to share their thoughts on what next year will hold, across a range of topics. The service layer is changing. Whether a battle, a war, a fight for supremacy, a fight to the death, or maybe a strategic game of chess, the outlook for the service layer of 2019 will certainly be an interesting one. Industry experts share their views.
Marketing's board-level importance will grow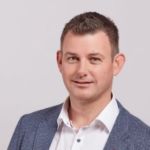 "Experience is the new battleground for brands to drive growth. Eighty-seven percent of organisations agree that traditional experiences are no longer enough to satisfy customers. Yet a siloed organisational structure, a lack of top-down support from the CEO, and few partners that can help deliver the best experiences are making the CMO's job very challenging. The service model of the future has to design, create, and run experiences that span sales, marketing, and service in one joined-up purposeful and personal customer experience. The combination of data, creativity, and technology can be employed to drive growth. Traditional agencies are quickly consolidating and breaking their own internal structures to respond to this need. Layered on top of this is a huge appetite from clients to drive transparency and take back control of data and their customer interactions.
"The upside is that marketing will become increasingly important to the board. As CMOs take greater responsibility for the experience and growth as an outcome, their agenda becomes that of the CEO, CFO, and COO. The right partners to help with these challenges are going to be those that deliver end-to-end experiences and drive bottom line growth."
Mark Sherwin, Managing Director, Accenture Interactive
Tech vendors will approach advertisers directly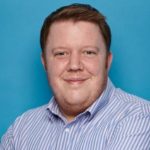 "Total in-housing for media will (and should) be few and far between; however, we can certainly expect brands to continue to contract technologies directly, and to create bespoke service models that operate around that, with as much agility and commercial alignment to business goals as possible.
"Agencies will continue to be acquisitive and upsell new services/products/technologies, all desperately seeking points of differentiation. They must be able to face into the client's existing service, technology, and data ecosystems, as opposed to having the entirety of the service scope.
"The major consultancies will continue to navigate into media, upselling services off the back of deeper business integrations – some will do this unsuccessfully and may need to 'throw money at the problem'.
"I also expect tech companies to increasingly go 'direct to advertiser' and setup teams which can handle advertiser direct demands with good success. Essentially, there will be continued change in the service layer, but this is no bad thing, as brands can have this tailored to their exact needs and different types of resource on/off as and when they require."
Wayne Blodwell, Founder and CEO, The Programmatic Advisory
Tech will fuel fragmentation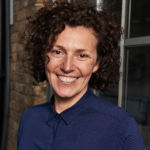 "Technology will continue to create an increasingly fragmented landscape for advertisers and brand-side marketers. We will therefore see a higher degree of complexity in supply chains, with marketers choosing to work directly with a mix of full service and specialist providers, as well as their in-house teams. The complexity of big and small, full-service and specialist, full-ownership and collaborative independents, in-house and externally sourced expertise will be mirrored right across the marketing landscape. And it will drive a trend towards collaboration.
"The winners of 2019 will be intelligent buyers who are incentivised and afforded the time to work in this collaborative, multi-vendor/partner landscape."
Natalie Gross, President, BIMA (British Interactive Media Association)
Agency roles will go hybrid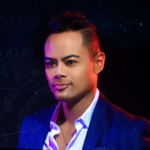 "Agencies will aim to deploy more sophisticated solutions to compete for higher-margin services. This includes analytics, AI-powered insights, and big data tools to help brands drive better performance, achieve more insights, and deepen personalisation across the customer journey. Agency roles will become more hybrid in nature, moving beyond media traders and planners, to data-driven strategists and attribution modellers.
"Consultancies will continue to gain share as they aim to hire some of the best talent that comes from agencies, but will still maintain the role of systems integrator and martech stack architect.
"The agencies that are able to deploy the big data and analytics tool sets, that combine intelligence from disparate sources to achieve deeper insights, and inform the entire journey will be most competitive, which will require more major disruption and a need to acquire the right talent to add value."
Nikos Acuña, Chief Visionary, Sizmek
Media, creativity & technology will combine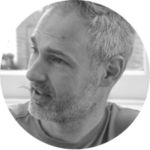 "2018 has been the year where in-housing has been a hotly debated talking point in the industry. Increasingly, we've seen specific functions and tasks being in-sourced; notably P&G, who rocked the industry when they made surprise announcements of their desire to bring more media agency work in-house. As brands strive to regain increased control, there's no doubt that some agencies and consultancies are worried about how this will impact their profitability. Next year, we need to remember the key reasons why external partners exist; and why, more importantly, they work. Agencies marshal skills that make a difference to their client's business.
"In 2019, I expect to see the combination of media, creativity, and technology successfully delivered as a valuable asset to brands. Consultancies and agencies will need to ramp up their skills and specialities to ensure that they remain an essential partner. Those that do, will ultimately trump any brand considering taking it in-house."
Dan Thwaites, CSO, Tug
Lines between service-layer incumbents will blur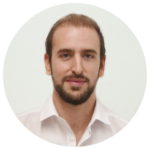 "If 2018 was the year of 'in-housing', then 2019 will be the year of the 'hybrid model'. Brands won't do everything in-house, agencies won't die out, and consultancies won't rule the advertising world; but they will all adapt from their current form and the lines between them will blur. Brands, realising the challenges of doing everything in-house, will look for guidance and outsource certain expertise – some actually going in reverse of this year's in-housing trend.
"More agencies will pivot towards consultancy models; not just because their activation revenues are slowing down, but because it's a lucrative, incremental revenue stream. Consultancies, on the other hand, will get bored of sitting on the fence and begin building or acquiring their own activation divisions, something we're already witnessing the start of with Accenture and Deloitte."
Joey Henderson, Commercial Director, Avocet
The media revolution has begun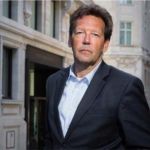 "Tim Burrowes, founder of Mumbrella, recently commented on media agencies' appalling habit of paying their bills damagingly late (damaging to suppliers). I can attest – as CEO of Inskin – that deliberate late payment by agencies is destructive and time consuming. Tim commented on it because the Australian government is taking action to force businesses to pay their bills on time. For me, it is illustrative of a wider shift about to take place in the media world.
"Obfuscation, deliberate inefficiencies, and hidden costs – which have often characterised the advertising industry – will be removed. Technology (including Blockchain), Pritchard & Weed, Accenture & Deloitte – these are all part of the imminent renewal process."
Hugo Drayton, CEO, Inskin Media
Brands will take back data control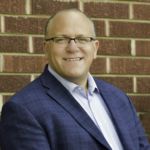 "Brands will increasingly realise that they don't have all the data they own – and they'll take it back. This happens because marketing campaigns with pop-up boxes, banner ads, rich media, meta tags, SEO, etc., generate massive data streams that end up neglected in silos owned by third parties and managed by agencies.
"As technologies emerge to ensure this all goes into each brand's first-party data lake – with an open and extensible layer that apps from third parties can plug into – it will radically alter agency business models, better guard against non-compliance or asset theft, and provide greater business value."
Marc Sabatini, CEO, aqfer
Agencies will have a lot of work to do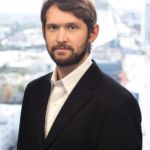 "Continued shift from agencies to client internal trading teams – we've seen this advance in 2018 and will only accelerate in 2019 (P&G, Bayer, Diageo, DPSG, Allstate, GSK, etc.). Clients want more control and transparency; and tech partners are only too happy to help them solve that problem.
"Agencies are on notice and will have to make serious concessions to retain existing accounts. This brings in a whole new dimension of accounts going in review."
Zackary Cantor, Director, Decision Sciences, Causal IQ
A new breed of agencies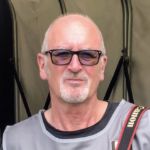 "Legacy issues around transparency have had a ripple effect across the agency universe and we're seeing a new breed of agencies emerging with collaboration and openness at their core. Agencies like Buzzbar are inviting clients to sit and work alongside them to see exactly how their money's being spent.
"We created The Chemistry Works to give clients a more cost effective 'pick and mix' approach. This collaborative thinking is set to continue in 2019 and we'll see more boutique agencies establishing collectives with like-minded partners that allow them to scale up and down and evolve across different skillsets as needed, without the huge overheads."
Baz Seal, Co-founder, The Chemistry Works
Ad TechAgencyConsultancyMarketerPredictions