French Watchdog Slaps Google with £43.7m Fine; Sublime Opens New Regional Offices in UK & France
by Romany Reagan on 25th Jan 2019 in News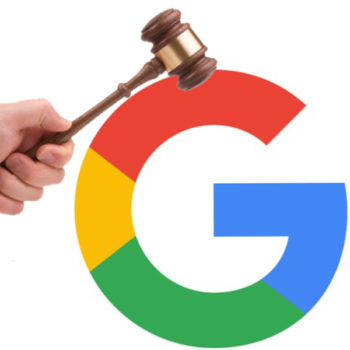 In this weekly segment, ExchangeWire sums up key industry updates on ad tech from around the European region – and in this edition: French Watchdog Slaps Google with £43.7m Fine Under New EU Law; Sublime Expands Customer Reach with New Regional Offices in UK & France; and IAB UK Announces New Transparency Initiative to Help Buyers Understand the Digital Advertising Supply Chain.
French Watchdog Slaps Google with £43.7m Fine Under New EU Law
France's data privacy watchdog fined Google €50m (£43.7m) on Monday (21 January), the first penalty for a U.S. tech giant under new European data privacy rules that took effect last year, as reported by AP.
The National Data Protection Commission said it fined the U.S. internet giant for "lack of transparency, inadequate information, and lack of valid consent" regarding ad personalisation for users.
It's one of the biggest regulatory enforcement actions since the European Union's General Data Protection Regulation, or GDPR, came into force in May. The rules are aimed at clarifying individual rights to personal data collected by companies, which are required to use plain language to explain what they're doing with it.
Even though many tech multinationals like Google are headquartered in the U.S., they still have to comply with the new rules because they have millions of users in Europe.
The commission said Google users were "not sufficiently informed" about what they were agreeing to as the company collected data for targeted advertisements.
Users have to take too many steps, "sometimes up to five or six actions", to find out how and why their data is being used, the commission said. Google's description of why it's processing their data is "described in a too generic and vague manner", it added.
The company's infringements "deprive the users of essential guarantees regarding processing operations that can reveal important parts of their private life", the commission said.
The commission acted on complaints by two data protection advocacy groups, NOYB.EU and La Quadrature du Net, filed immediately after GDPR took effect.
Google said in a statement it is "deeply committed" to transparency and user control as well as GDPR consent requirements.
"We're studying the decision to determine our next steps", it said.
Sublime Expands Customer Reach with New Regional Offices in UK & France
Sublime, a global high-impact advertising marketplace that creates and delivers premium ad experiences, announced on Monday (21 January) new offices in Manchester (UK) and Lyon (France), expanding its regional reach.
The new locations have been chosen to meet growing demand from suppliers and partners moving out of capital cities to unlock talent in under-served regions by supporting digital campaigns at local and multi-local agencies, trading desks, and publishers.
Since its launch in 2012, Sublime has experienced rapid global growth, most recently launching in Germany and Singapore with dedicated on-the-ground teams. This supports the company's existing presence in Paris, London, New York, and San Francisco. Now, by moving into new regional territories, local advertisers will be able to run their campaigns on national publisher sites via Sublime's inventory, creating more opportunity for Sublime's partners in the UK and France. It will also allow local advertisers to compete with their national counterparts with web-to-store campaigns, thanks to a precise geotargeting feature and innovative multi-device ad units.
The new Lyon office will support national advertisers with head offices based in the South East of France, while the office in Manchester will serve agencies in Ireland, Scotland, Manchester, Leeds, Newcastle, Birmingham, and Bristol.
From the new UK hub, Sublime will work with agencies such as MediaCom, Dentsu Aegis, McCann, and Wavemaker, which all have offices in Manchester as well as other northern and midland territories. The office will enable Sublime to strengthen its relationships with search-focused agencies such as Manchester-based Cube3, as well as Epiphany's branch in Leeds.
Andrew Buckman, EMEA managing director, Sublime, comments: "We are delighted to announce this expansion into local markets as we look to strengthen our partnerships with companies outside of the big capital cities such as London and Paris. These new offices will help us extend our reach as demand increases for creative formats – such as our 'swipe to site' and 'showroom' ads – due to a shift to direct-response-focused brand activity, helping clients move down the funnel. At Sublime, we constantly strive to understand consumers' needs to ensure we deliver a positive brand and publisher experience through investment, such as our European partnership with Kargo, which only strengthens the technology and creative expertise we have to offer."
IAB UK Announces New Transparency Initiative to Help Buyers Understand the Digital Advertising Supply Chain
IAB UK, the trade body for the online advertising industry, announced Tuesday (22 January) the launch of 'Transparency FAQS', a tool to help aid advertiser understanding of the value they derive from companies within the digital advertising value chain.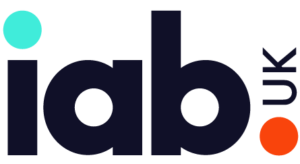 The so-called 'tech tax' is something that continues to raise questions across the industry, however it can be difficult for advertisers to understand the roles of different companies in the chain and unpick their contribution. As a result, the bundling of every company between buyer and seller as a 'tax' is misleading and does not help the advertiser to gain a true understanding of the value and return on investment from their advertising budget.
To help address this challenge, IAB members from different parts of the industry worked together to produce 20 common questions that can be asked of digital advertising businesses. The aim is to equip brands and agencies with the right questions to ask in order to help them understand more about companies' business models and provide an indication of their attitude towards transparency.
The questions cover three main areas: Pricing, Placement, and Data Usage. Each include a variety of questions, from "What is your business model and how do you make money?", to "What brand safety measures do you use?", and "Under GDPR, what legal basis are you providing your services under?"
The results are displayed within the Members' Area of the IAB website, as well as on a dedicated landing page: www.iabuk.com/transparency
Commenting on the Transparency FAQ, ISBA director general, Phil Smith, said: "ISBA welcomes the IAB's new Transparency FAQs initiative. In a complex media environment, voluntary disclosure of this sort will help advertisers make comparisons and understand the differences between ad tech providers."
Nigel Gwilliam, director of media affairs, IPA, also praised the initiative: "The IPA supports initiatives that increase clarity in the advertising market and, as such, welcomes the IAB's new Transparency FAQs as they help agencies understand the role of companies in the ad-tech space."
Tim Elkington, chief digital officer, IAB UK, concluded: "The Transparency FAQs is a voluntary initiative that we hope ad tech companies will embrace as they will help buyers understand the landscape more easily. They're not a silver bullet or cure for issues around transparency, but we think they're a useful step forward. The answers to the FAQs will enable buyers to compare the policies and attitudes of ad-tech companies in the same way that you might use the John Lewis site to compare vacuum cleaners before making a purchase. The initiative was born out of the IAB Leadership Summit in 2018 and we'll continue to develop our work in this space at the forthcoming 2019 IAB UK Leadership Summit in March."