The Trade Desk Opens Doors for Global Advertisers to Reach Audiences in China; Sovrn Expands European Offering in Germany
by Anne-Marie Sheedy on 29th Mar 2019 in News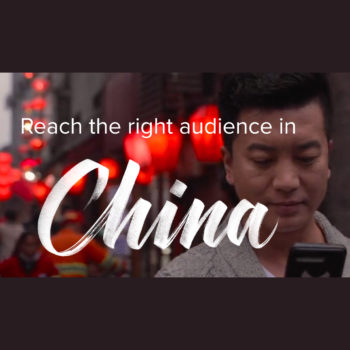 The Trade Desk Opens Doors for Global Advertisers to Reach Audiences in China; Sovrn Expands European Offering in Germany; FreeWheel Launches DRIVE in the UK; VideoAmp Teams Up with Leading TV Programmers & OTT Platforms; and Pub Ocean & PubExchange Partnership.
The Trade Desk Opens Doors for Global Advertisers to Reach Audiences in China
In response to global marketers' focus on China as a key growth market, advertising technology leader The Trade Desk has officially launched its programmatic ad buying platform in China.
Since the beta launch late last year, The Trade Desk has delivered multi-channel campaigns reaching audiences in China for brands in multiple sectors, including hospitality, luxury retail, education, food and beverage, biotech, and more.
The Trade Desk's programmatic offering allows marketers to reach millions of connected consumers in China by providing:
The ability to use their first-party data within The Trade Desk's trusted platform

Partnerships with China's premium media companies, including Baidu Exchange Services, iQIYI, Tencent Marketing Solution, and Youku

Integrations with leading data, brand safety, and anti-fraud partners to ensure their campaigns' reach, scale, and performance.

With 20% of the world's internet users residing in China, and over 400 million people among its growing middle class, China presents a huge opportunity for global brands looking to grow their customer base. According to a commissioned study conducted by Forrester Consulting on behalf of The Trade Desk, 92% of global marketers believe China is a significant growth opportunity for their business.
Finding a trusted, global programmatic partner is also crucial for brands. Three-quarters of marketers surveyed believe that it is critical or very important to work with an independent ad-buying partner in China. The Trade Desk's independence, buy-side-only focus, global reach, and ongoing commitment to trust and transparency make it a clear choice for global advertisers.
Benson Ho, chief data strategy officer, Tencent Marketing Solution, comments: "The Trade Desk's independence, objectivity, and global reach were important reasons we partnered with them. Our audience, scale, and insights, combined with the transparency, reach, and control offered by The Trade Desk's platform ensures that innovative marketers can understand and engage with consumers in China throughout their entire journey. We value our partnership with The Trade Desk and the benefits it will provide both of our companies, as well as brands around the world for years to come."
Jeff Green, CEO & founder, The Trade Desk: adds: "We believe so much in the opportunity in China and are excited to work with our clients and partners to bring it to life. We have made a significant investment in the country over the past few years and are confident in our ability to be the trusted programmatic partner to help multinational brands grow in China and around the world."
A launch event, including a fireside chat with Jeff Green of The Trade Desk and Benson Ho of Tencent, as well as discussions with brand and agency partners, was held in New York on 26 March, It is available online at thetradedesk.com/reachchina.
Sovrn expands European offering in Germany
Sovrn Holdings, Inc., a technology company which provides tools and services to help more than 80,000 publishers do more of what they love, announced on Tuesday (26 March) the expansion of its European operations with a new operation in Hamburg, Germany.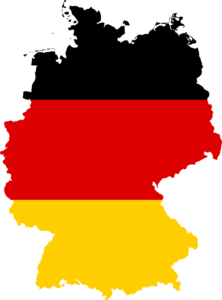 The new team will be additional to the established operations, headquartered in Boulder, Colorado, also with offices in San Francisco, Austin, New York, and London in the UK. The company has forged partnerships with many leading German publishers, such as WetterOnline.de and Scout24.
Heading up Sovrn's German operations will be regional director, Michael Zeisler, bringing with him more than 19 years digital industry experience, and nine years of managing programmatic businesses. Michael was regional director, Central Europe at PubMatic, and prior to this worked at Turn as account director EMEA.
"I am really excited to join the Sovrn team, and drive the company forward in a new market", said Zeisler. "Sovrn has a unique proposition as it combines user engagement and ad-viewability to create incremental inventory, meaning publishers with premium content are rewarded, as an engaged user has bigger value.
"Sovrn is passionate about publishers, and provides additional tools and services to help content creators do more of what they love. This new offering will extend the reach of Sovrn as demand increases for partners who understand the evolving needs of premium publishers, and which provides transactions in a brand-safe environment free of fraud."   
This announcement comes at an exciting period for Sovrn, as they secured more than USD$25m (£18.9m) in series E funding in their last investment round, and recently acquired native ecommerce company, VigLink, now Sovrn //Commerce.
FreeWheel launches DRIVE in the UK
FreeWheel, a Comcast company and advertising management solution, launched on Tuesday (26 March) DRIVE for the UK market: a suite of unified advertising solutions for the modern TV ecosystem that gives marketers real-time, large-scale reach across premium audiences – covering the full scope of over-the-top (OTT), set-top box video on-demand (STB VOD), connected TV (CTV), and digital video.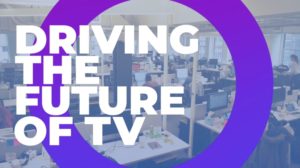 As the TV and video landscape changes, and the number of digital channels increases, there are new opportunities for brand marketers to maximise engagement with high-quality viewers. To do so effectively, however, they must overcome the technical complexities and barriers that limit campaign effectiveness.
As a pioneer in the TV and video space, FreeWheel has created DRIVE as the next stage in the evolution of the industry, offering marketers a complete set of features to enrich and support OTT measurement capabilities in Europe.
DRIVE's main goal is enabling marketers to apply data-driven speed, efficiency, and ease to one pool of connected inventory. FreeWheel has also equipped its new solution with sophisticated performance assessment tools that can be used to create a complete view of offline and online TV impact.
Originally launched in the U.S. with partner Nielsen's capabilities, FreeWheel will announce further major OTT measurement partnerships for the European market before the end of the year.
Using the solution, marketers will be able to:
Plan, buy, deliver, and evaluate precisely targeted messages across the OTT, STB VOD, CTV, and digital space

Maximise campaign reach and engagement with high-quality audiences

Access a single store of premium quality inventory from top TV networks

and OTT pure-players
Massimo de Magistris, VP, head of FreeWheel markets international, comments: "One of the key challenges for advertisers to date has been reaching consumers at scale and assessing overall TV reach across linear and digital viewing. With new TV viewing options now open to consumers, and more innovative ways to deliver targeted ads, FreeWheel, powering nearly every major publisher's and MVPD's digital video advertising, is perfectly positioned to offer smarter solutions to connect marketers more intelligently with audiences."
Designed for a new era of integrated media-buying and campaign management, DRIVE is intended to help streamline the convergence of TV and digital: bringing together not only digital and linear inventory, but also buyers and sellers.
VideoAmp Teams Up with Leading TV Programmers & OTT Platforms
Heading into its second year of automating key processes in the TV and over the top (OTT) upfronts, VideoAmp is partnering with TV programmers and OTT platforms A+E Networks, AMC Networks, Sony Crackle Plus Network, and Tubi. On behalf of advertisers, VideoAmp's goal is to seamlessly integrate the cross-screen inventory avails and campaign exposure data needed to optimise brand marketing investment against business outcomes like site and store visits, conversions, and sales lift – a critical issue at the forefront of this year's upfronts.

Ross McCray, co-founder & CEO, VideoAmp, comments: "Last year, we helped advertisers go beyond age and gender and use data to plan their linear TV upfront investment by knowing how much to spend with each supply-side partner, and why, at a granular level. This year, by working with supply-side partners to gain access to OTT and digital data, we will help advertisers take the next step – intelligently allocating their investment across all TV screens and optimising for the most effective audiences. We're evolving the upfronts to be cross-screen by enabling holistic inventory packaging for better allocation in the scatter TV and OTT markets later in the year. When brands can measure and optimise their commitments against their desired business results, the industry can leave conventional vanity metrics behind and focus on delivering value."
With growing data sophistication, advertisers are focused on new forms of audience targeting for conventional, linear TV. The availability of new TV viewership data makes it possible for advertisers to buy TV time against audiences who are in market for their goods or services – as they have been buying digital media for 20+ years – and, for the first time, allocate their investment across packaged cross-screen inventory that is optimised to their business goals. TV programmers and OTT platforms are integrating with VideoAmp for this year's upfronts, NewFronts, and fall scatter TV markets to help these data-driven advertisers plan, buy, and measure their conventional, linear TV investment's impact against meaningful business outcomes.
Supply-side partner integration into VideoAmp's platform will enable agency, brand strategy, and investment teams to plan, buy, and measure their sell-side partners' cross-screen inventory using advanced targeting and automated processes for this upfront, and for the scatter TV, programmatic TV, connected TV, and digital video markets in 2019, and beyond. Fuelling cross-screen advertising plans with actionable insights will help advertisers deliver both the business outcomes and cost efficiencies that businesses require.
Darren Olive, VP advanced video national sales, Sony Crackle Plus Network, adds: "We understand the importance of working closely with our brand and agency partners to help them make unification a reality for targeting and measuring households across all video screens. By enabling VideoAmp, we can help agencies improve measurement and performance for their brand clients and take a big step towards connecting all screens and households."
VideoAmp is working with several brands and agencies to use advanced, in-market audiences and map advertising investment to business outcomes. Omnicom Media Group (OMG) is a first mover, leveraging VideoAmp to support the planning and measurement portions of its Omni platform, a people-based precision marketing and insights platform designed to identify and define personalised consumer experiences at scale across creative, media, CRM, as well as other Omnicom practice areas.
Pub Ocean & PubExchange Partnership
Pub Ocean, a technology company providing revenue-driven solutions for digital publishers, has announced a new partnership with traffic exchange network PubExchange. Pub Ocean's LiveYield, a real-time revenue analytics platform, will be integrated into PubExchange's traffic exchange platform. Through the LiveYield integration, PubExchange will be able to provide their customers with insights into the value of the traffic they receive, revenue per session (RPS). Publishers that have several exchange partners, will be able to track which partners provide high-value traffic, through RPS, and optimise those partnerships.

Without actionable revenue data, publishers are unable to optimise their audience-development strategies to the best of their abilities. PubExchange's customers had no way of tracking the RPS of their traffic exchanges, and were not able to fully exploit their most profitable partnerships. Through granular revenue data, digital publishers will now have the visibility required to see which of their partnerships are the most profitable and take steps to maximise the amount of traffic they receive from those partners.  
Chris Ingham Brooke, founder & CEO, Pub Ocean, comments: "We're very excited about the opportunity to bring actionable insights on traffic value to publishers on PubExchange. LiveYield is now putting a real-time value on the traffic numbers that PubExchange clients have today. Many publishers don't realise that, even with an amazing exchange platform like PubExchange, they are missing key metrics that impact their ROI tremendously and allow them to see which partnerships are providing real value. Our partnership with PubExchange helps to solve that marketplace gap."
PubExchange's platform allows publishers to trade traffic with other publishers. Through LiveYield, Pub Ocean will help PubExchange's customers to optimise profitability as they will be given access to granular revenue analytics which they can use to maximise profitable partnerships. No other traffic exchange service provides a revenue attribution tool that enables publishers to measure the value of each and every partnership. PubExchange's customers will be able to actively track the profitability of their current partnerships and focus on optimising the most fruitful ones.
Evan Appleby, founder & CEO, PubExchange, adds: "A major driver in our partnership with Pub Ocean, and LiveYield, was the ability to provide our clients with deeper insights into the traffic they receive from their partners and help them to determine which partnerships they should focus on expanding. Once we saw the insights that LiveYield was able to deliver to our customers, we knew we needed to make this happen. Pub Ocean shares our mission of helping publishers find the most efficient and informed strategies to drive revenue back to their business."