SpotX Earns Independent Recertification for All Four TAG Seals; S4Capital AGM Statement
by Mathew Broughton on 31st May 2019 in News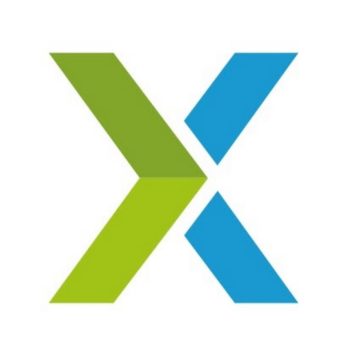 In this weekly segment, ExchangeWire sums up key industry updates on ad tech from around the European region – in this edition: SpotX earns independent recertification for all four TAG seals; S4Capital AGM statement; GumGum partners with White Ops to deliver 'industry's safest ad exchange'; one year after GDPR came into force, over half of US news sites are still blocked in Europe; and AdSecure releases first Security Violations Report for Q1 2019.
SpotX earns independent recertification for all four TAG seals
SpotX, a leading global video advertising and monetisation platform, announced it has maintained its TAG Platinum Status by being recertified for all four seals awarded by the Trustworthy Accountability Group (TAG) through independent validation by global assurance provider BPA Worldwide. Seals earned by SpotX include the TAG Certified Against Fraud Seal, TAG Certified Against Malware Seal, TAG Certified Against Piracy Seal, and TAG Inventory Quality Guidelines (IQG) Compliance. The independent recertification of all seals further strengthens SpotX's long-time commitment to brand safety and full transparency.
The TAG Certified Against Piracy Program helps advertisers and ad agencies avoid damage to their brands from unsafe ad placements that facilitate the distribution of pirated content and counterfeit products. By blocking sites that commit piracy, SpotX ensures that no money is paid to these entities. The TAG Certified Against Malware initiative works to eliminate the distribution of malware through the digital advertising supply chain, and the TAG Certified Against Fraud Program combats the negative impact of counterfeit online traffic by providing a suite of anti-fraud tools to aid in compliance. The goal of TAG's IQG program is to create a common framework and language to ensure both campaign goals are reached and informed decisions can be made in programmatic environments.
"At SpotX, we're committed to ensuring a brand-safe environment for our advertisers and eliminating any and all bad actors," said J. Allen Dove, CTO at SpotX and one of the founding members of the IAB's ads.txt and ads.cert initiatives. "We believe in the importance of implementing multiple processes and technologies to combat fraudulent activity and will continue to keep our ecosystem free of fraud and push to maintain the integrity of the industry as a whole."
S4Capital AGM statement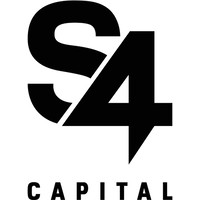 S4 Capital plc, the new era digital advertising and marketing services company, announced that at their Annual General Meeting, Sir Martin Sorrell, Executive Chairman, made the following statement:
"2018 was a busy first year for your newly-named Company, S4Capital, formerly Derriston plc. First, there was the formulation of a definitive and differentiated strategy, around four core principles. We are purely digital, because that's where the growth is. In a 24/7, always-on digital world, our new business model is to focus on first party data, which, in turn, fuels our digital advertising and marketing creative content and our digital media planning and buying or programmatic. Our mantra or strapline is faster, better, cheaper, because that's what clients want. Finally, our organisational structure is unitary, with a single P&L, as clients want the best people working on their business, not caring where they come from. We don't do earnouts.
"In July, we built our first pillar in digital advertising and marketing content, merging S4Capital, then a private, unlisted company, with MediaMonks, an Amsterdam-based digital advertising and marketing production company, with a global footprint and a stellar creative and technological reputation.
"In September, S4Capital, along with the merged MediaMonks, was reversed into Derriston plc, a Standard London Stock Exchange listed company and the quotation restored in the same month.
"In December, we built our second pillar in digital media planning and buying, merging S4Capital with MightyHive, the leading programmatic consultancy, based in San Francisco, also with a global footprint.
"The pace of activity continued into the New Year, with a strengthening of our management in Asia Pacific. In April, Progmedia joined MightyHive, adding a programmatic offer to our content offer in Brazil, Mexico and Argentina. At the same time, MediaMonks added a robotic video studio in Amsterdam, Caramel Pictures, specialising in food and drink video content.
"Within nine months, the Company now has approximately 1300 people in 18 countries and a market capitalisation of around £600 million.
"The focus remains on broadening and deepening existing client relationships and our geographical offer. Our two biggest clients may double in size this year, but we still search for bigger and deeper relationships or 'whoppers'. Notable recent client wins, including integrated content and programmatic assignments, number Procter & Gamble's Braun, Google, Nestlé's Starbucks at Home, Netflix, Mondelez, Uber, Bayer, Sprint, Avon, ServiceNow, Shiseido, and Olympic Broadcasting Services, amongst others."
GumGum partners with White Ops to deliver 'industry's safest ad exchange'

GumGum, Inc., an artificial intelligence company specialising in solutions for advertising and sports, announced today it has selected White Ops' pre-bid prevention product, MediaGuard, to bring the robust anti-fraud protection to the GumGum programmatic advertising exchange. The exchange, which already includes integral patented brand safety and contextual targeting technologies, will now deploy White Ops' MRC accredited fraud prevention across its entire inventory.
"We've always had a safety first mentality, hence our investment in computer vision and NLP contextual analysis brand safety technology." said GumGum SVP of Commercial Development Adam Schenkel. "But safety isn't just about feeling secure about where ads are placed. It's also about feeling secure that ad dollars are well spent in that, when ads are placed, they're being seen by real live consumers. White Ops is the best in the business at identifying and blocking non-human traffic, so this partnership is helping realise our goal of delivering the absolute safest media buying solution possible."
The announcement of the partnership comes at just the right time for an industry facing a growing range of threats. Brand safety and fraud are two of the biggest. A 2018 GumGum study found that 90 percent of marketers consider unsafe contexts for ad placements a serious problem in the industry. The 2019 Bot Baseline report, released by White Ops and the ANA (Association of National Advertisers), found that although projected losses to ad fraud is down 11% in two years, cybercriminals are now leveraging even more sophisticated ad fraud schemes such as tactics that mimic human behaviour, fake premium publisher inventory and evade traditional detection techniques.
One year after GDPR came into force, over half of US news sites are still blocked in Europe

One year after the European Union implemented its strict new data protection regime, US expats and travellers, along with European journalists, are among those in the EU being cut off from regional news sources in the USA, according to the new US News Access Index from Virtual Private Network (VPN) review service Top10VPN.com.
More than four in ten (42%) US news sites, including regional titles like The Chicago Tribune, are still blocking European visitors to their sites – in addition, approximately one in ten (9%) US titles are offering a limited, inferior service to people accessing their sites.
In the most comprehensive study of its kind, Top10VPN.com tested whether US news sites were accessible to visitors from the EU or were blocking such traffic to avoid complying with General Data Protection Regulation (GDPR) requirements. The 500+ sites tested represent news media from every US state and every level of relative significance, from hyperlocal news sources through to national brands.
The findings revealed a significant disparity from state to state in the accessibility of regional US news to visitors from Europe. For example, Nebraska's news sites are 90% blocked to visitors from Europe, in contrast with 80% of news sites based in California and Nevada that remain accessible and GDPR-compliant.
AdSecure releases first Security Violations Report for Q1 2019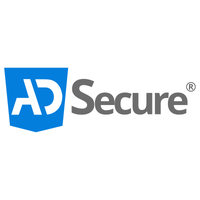 AdSecure, the ad verification solution used by ad networks, ad operations teams and publishers has released its first Security Violations Report for Q1 2019. For the report AdSecure analysed more than 200,000 ad campaigns across multiple regions, devices, and browsers for partners between 1st January to 31st March. These findings provide insights into cyber-criminal behaviour during Q1: Where they were most prolific, how they delivered their attacks, their malicious weapons of choice, and what AdSecure's detections revealed in order to stop and protect end users from malicious ads.
The report looks at the top 10 GEOs with security violations, the top 5 GEOs with violation breakdowns. The report shows that Browser Locker was by far the biggest violation from a volume perspective, so AdSecure looked globally at which browsers cyber criminals used to target their Browser locker activity on desktop and mobile.
AdSecure's Product Manager Mat Derval commented, "The biggest threat in Q1 2019 was clearly Browser lockers, including Push lockers, a new variation on this threat, distributed by bad actors who exploit a flaw in the push notifications opt-in process. AdSecure was able to detect a massive amount of those attacks because our crawler is powered by modern browser technology, which is crucial in order to catch the latest versions or mutations of threats. We detected this new trend at the end of Q4 2018, and we were able to release a major update to our crawler at the beginning of Q1 2019 to protect our clients and partners."
AdSecure's Sales Manager Bryan Taylor added, "This security violations report is the first of what will be an ongoing, quarterly analysis on the always evolving world of digital risk. In the future we will compare current quarterly data with past reports to take a look at how digital ad attacks change over time, where improvements can be found Q on Q, and what new threats are rising in popularity. We look forward to providing both our partners, and all stakeholders within the digital advertising ecosystem, with insights that will help them build a safer digital world. For everyone."