MediaMonks Merges with IMA; Bauer Instream Relaunches
by Mathew Broughton on 16th Aug 2019 in News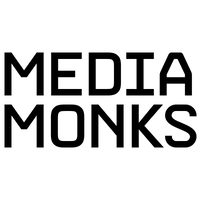 In this weekly segment, ExchangeWire sums up key industry updates on ad tech from around the European region – in this edition: MediaMonks merges with IMA; Bauer Instream relaunches; Triton Digital receives IAB Tech Lab Podcast Measurement Seal of Compliance; Teads signs exclusive UK partnership with TI Media; and Marketing Town launches new brand identity as it celebrates five years.
MediaMonks merges with IMA
S4Capital, the digital advertising and marketing services company, has announced that its digital global content arm MediaMonks has merged with IMA, a leading influencer marketing company headquartered in Amsterdam, the Netherlands. The merger further strengthens MediaMonks' digital marketing expertise and ability to reach new customers, with engaging content across the full range of digital channels.
IMA is the first full-service influencer marketing agency, and largest in Europe, founded in 2010 by Emilie Tabor and Maddie Raedts, who were joined by Anneke Schogt in 2016 as CEO. Together with a team of 85 digital experts, the agency is at the forefront of realising and harnessing the power of international influencers.
Sir Martin Sorrell, Executive Chairman of S4Capital said: "This merger is yet another example of our focus on top line growth. Influencer marketing is an important subset of the digital content marketing industry and is predicted to double in size over the next three years. Emilie, Maddie and Anneke are also great examples of female entrepreneurs, who are building successful digital businesses. They will bring an added dimension to both MediaMonks and S4Capital"
Bauer Instream relaunches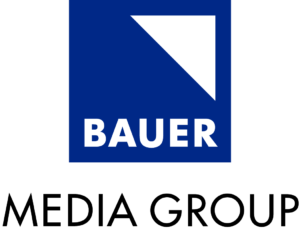 Bauer Media, one of Europe's leading digital radio and audio businesses and the UK's biggest magazine publisher, is relaunching its digital audio advertising platform, Bauer InStream, to provide creative and targeted digital audio advertising solutions via an expanded network of Bauer's brands.
Bauer InStream will be the only way for advertisers to reach Bauer's expanded digital audio portfolio including brands already available to advertisers, such as Absolute Radio and KISS, augmented further by trusted brands such as Magic Radio and the newly launched Scala Radio, as well as audio products from iconic publishing brands such as Empire and Grazia.
Commenting on this development, Abby Carvosso Group Managing Director Bauer Media Advertising, said: "At a time when two-thirds of top UK brands report experiencing brand safety issues, digital audio advertising is currently primarily bought via anonymous 3rd party exchanges. By taking control of our own digital audio advertising inventory, Bauer InStream can uniquely and consistently offer advertisers trusted and transparent access to our network of radio and publishing brands coupled with valuable and identifiable audiences."
Unruly and The Ozone Project unite to drive adoption of video header bidding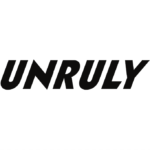 Unruly and The Ozone Project have today announced a partnership that will allow demand partners of UnrulyX to buy outstream placements via header bidding supported by The Ozone Project's server-side wrapper.
Nearly 80% of the internet's top 1000 sites that sell programmatic ads in 2019 support display header bidding. However, its deployment in the video space has been held back due to outstream video complexities, such as player type. Despite these challenges, Unruly has seen +432% YoY growth in header bidding.
Unruly works with many of the world's leading publishers, reaching 1.2bn with 82% of views delivered on ComScore 1000 sites. It has historically surfaced impressions into its ad exchange UnrulyX, using a tag-on-page approach for their outstream placements. Unruly's collaboration with The Ozone Project avoids the historic complexity of delivering outstream video through header bidding, and provides an effective, transparent and compliant solution for publishers.
Paul Gubbins, Programmatic Lead, Unruly, said "We have seen first-hand how unified auctions have delivered increased yield and control to premium publishers when selling their display formats via header bidding. Video, when sold through header bidding will work even harder for publishers due to the increasing liquidity shortage when it comes to premium and non-UGC video supply. We're looking forward to helping publishers continue to surface the true value of their video placements to the buy side via our header bidding partnerships moving forward."
Triton Digital receives IAB Tech Lab Podcast Measurement Seal of Compliance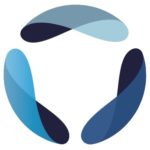 Triton Digital, a global technology and services leader to the digital audio and podcast industry, has announced that it is among the first companies to secure the IAB Tech Lab Podcast Measurement Compliance verification.
Triton's Podcast Metrics is a tool for analysing how, when, and where, podcast content is being consumed across multiple hosting platforms, with the ability to view metrics by date range, location, device, podcast name, episode, title, and more.
The IAB Tech Lab Podcast Measurement Certification verifies Triton's current metrics, provides credibility to their measurement solution, and makes them the only neutral third-party company to have a CMS/CDN agnostic solution. In addition, this 'seal of approval' extends to Triton's Ad Server, Tap, and its measurement of impressions, downloads, and more.
"We are incredibly proud of this compliance verification and what it means for our business, and for the industry," said John Rosso, President, Market Development at Triton Digital. "With our proven record for high quality online audio measurement, it reassures our clients and the industry that both Podcast Metrics and Tap are state-of-the-art, reliable solutions."
Teads signs exclusive UK partnership with TI Media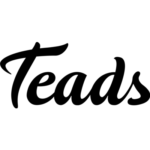 Teads, the global media platform, has announced an exclusive UK partnership with TI Media to deliver inRead advertising technology.
Under the partnership, Teads will implement both video and viewable display advertising via Teads demand across all TI Media's premium brands, with the goal of increasing ad monetisation scale and delivering the optimum user experience.
The partnership underscores Teads' ongoing commitment to deliver a best-in-class experience to both readers and publishers across a range of verticals. By creating engaging ad formats that do not interrupt the consumption of content, Teads is able to help build sustainable revenue models for publishers without damaging user experience.
Lee Fels, UK Publishing Director, Teads, added: "TI Media is one of the largest media brands in the UK and has some incredible titles, so we are delighted to be working with it. Its depth and breadth of titles will allow us to enrich our vertical consumer-base even further. This partnership is part of our commitment to building The Global Media Platform, which unites and empowers the world's most premium publishers."
Marketing Town launches new brand identity as it celebrates five years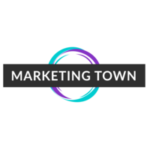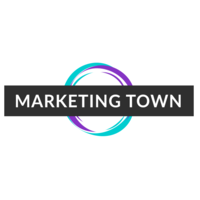 Marketing Town, an award-winning lead generation and affiliate platform, has announced its new brand identity. Formally Tech Essence, the launch of the new name, brand, and website follows the company's impressive growth and development.
Since its launch in 2014, Marketing Town has seen exceptional growth with strong performance figures up 220% year-on-year with very little outside investment. The last five years has also seen Marketing Town ranked in the Startups 100 Index in 2017, and its CEO and Founder, Ken Leren listed in the Top 50 Industry Players list for two consecutive years. In May 2018 the team was joined by Mary Keane-Dawson as chairperson.
Speaking exclusively to ExchangeWire, Ken Leren, CEO and Founder of Marketing Town said: "Since launching in 2014, Marketing Town has seen exceptional growth. Our company is unrecognisable from 5 years ago – we have strong revenue growth, we are working with even more amazing brands and are fortunate to have a highly dedicated and talented team. I can't wait to see what the next five years will bring."