Up to 65% of Location Targeting Ad Spend is Wasted; The Ozone Project Selects Improve Digital as First European Ad Tech Partner
by Mathew Broughton on 30th Aug 2019 in News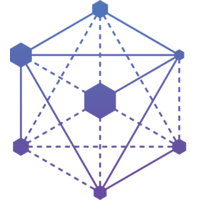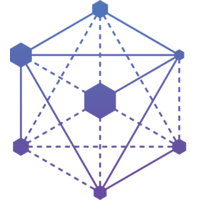 In this weekly segment, ExchangeWire sums up key industry updates on ad tech from around the European region – in this edition: Up to 65% of location targeting ad spend is wasted; The Ozone Project selects Improve Digital as first European ad tech partner; PubMatic receives compliance certification for IAB Tech Lab's Open Measurement SDK; MGID launches Smart Widget for accelerated mobile pages; and MediaMath names Konrad Gerszke as president.
Up to 65% of location targeting ad spend is wasted
Despite strong results being realised by brands from location targeting advertising, nearly two-thirds of spend is still being wasted because of poor quality data and mis-targeted location impressions.
That's the finding of an analysis conducted by Location Sciences, a global location intelligence company, of 500 million digital location targeted impressions delivered in the UK and US from January to June 2019.
The company found that of every USD$100,000 (£81,700) spent on targeted location advertising, USD$29,000 (£23,000) was delivering impressions outside of the targeted area while up to USD$36,000 (£29,400) was possibly being wasted due to location signals of quality insufficient to deliver the targeting requirements.
Additional findings from the research included:
- On average 29% of impressions currently miss the target specified by the client.
- On average 36% of impressions were not of the quality needed to deliver to the specific targeting area required for location campaigns.
- 36% of the top GPS enabled apps were found to display location fraud.
- A 40% increase in location signal quality and a 10% increase in accuracy could be realised by enhancing transparency into data.
The Ozone Project selects Improve Digital as first European ad tech partner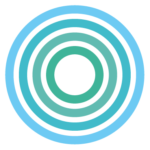 Improve Digital, owned by Azerion, is the first European supply-side platform to become an approved activation partner for Ozone Audience. The collaboration will enable brands, buyers and publishers to transact with one-another cost-effectively, at scale and with complete confidence.
Established by the UK's most trusted publishers, Ozone Audience offers brands access to large-scale ad buying capabilities across premium, fraud-free environments. According to Comscore, Ozone Audience reaches more than 44 million UK 18+ adults, surpassing Google or Facebook. Unlike these platforms, Ozone Audience allows brands to deliver campaigns exclusively within professionally curated content-environments, including The Times, the Guardian, The Telegraph and The Mirror.
"Ozone plays a crucial role in offering brands and advertisers a viable alternative to the walled gardens, helping them reach consumers efficiently and at scale," said Danny Spears, Commercial Director of The Ozone Project. "We are delighted to welcome Improve Digital as an SSP provider, giving brands and buyers' greater control of their buying and helping publishers go about business with control, transparency and confidence."
Speaking exclusively to ExchangeWire, Sebastiaan Moesman, board member of Azerion, said, "Improve Digital has a great deal of expertise working with leading European publishers (including the Guardian Media Group, Ebay Group and Hearst Magazines) so our technology is fine tuned to their needs. Time and again, we've proven our SSP helps publishers maximise revenue while maintaining transparency and trust."
PubMatic receives compliance certification for IAB Tech Lab's Open Measurement SDK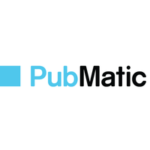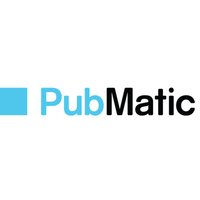 Digital technology company, PubMatic, has announced that it has achieved certification for IAB Tech Lab's Open Measurement SDK Integration Validation Compliance (IVC) for Display ad formats. By supporting this initiative, PubMatic will help drive improved in-app viewability and verification to ensure quality and trust in this growing channel. This certification comes in the midst of PubMatic's continued commitment to enforcing industry quality and transparency initiatives, such as the IAB Tech Lab's App-ads.txt specification, Sellers.JSON and Supply Chain Object.
Open Measurement SDK (OM SDK) is the IAB Tech Lab's scalable solution for a single SDK to cover all in-app viewability and verification. It is designed to facilitate third-party viewability and verification vendors to measure impressions for ads served to mobile app environments without requiring their own SDK. By achieving this compliance certification, PubMatic is continuing to focus on driving more effective mobile advertising and helping advertisers realize the potential mobile can offer.
"Previously, viewability measurement for mobile apps was dependent on integrating several providers' SDKs," said Dennis Buchheim, Executive Vice President and General Manager, IAB Tech Lab. "Conversations about in-app measurement have become increasingly frequent and important as mobile usage continues to grow. Our certification program validates the integrity of a measurement provider's implementation of the OM SDK, giving buyers more confidence in the results."
MGID launches Smart Widget for accelerated mobile pages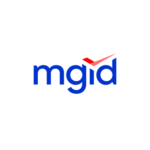 MGID has announced that its Smart Widget technology is now available to integrate into accelerated mobile pages (AMP). As the first platform to offer a resizable AMP feed to publishers, the move serves a strong marketplace demand, with 31 million domains using the fast loading pages, and publisher revenue per day on AMP up three-times from 2018.
Smart Widget is an all-in-one solution for publishers enabling them to control content monetisation, by ensuring ads are placed in front of targeted consumers, without irritating them. Smart Widget is powered by MGID's patent-pending artificial intelligence (AI) algorithm, which creates combinations of advertorial formats to achieve publisher goals, looking at monetisation, user engagement and new visitor acquisition.
The widget analyses online user activity – what they are reading, browsing and clicking on – and displays the optimal combination of paid and organic content, which drives higher click through rates (CTR) and increases the time consumers spend on publishers' websites.
Sergii Denysenko, Chief Executive Officer at MGID Global, commented on the move: "With mobile accounting for 62% of all web traffic in Asia, the AMP Smart Widget will allow publishers to capture and target mobile users even more effectively and quickly, offering them a superior user experience. This is a very exciting time for MGID and we look forward to seeing our clients benefit from this innovative tool."
MediaMath names Konrad Gerszke as president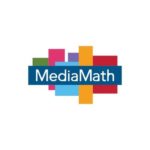 MediaMath, the independent advertising technology company for brands, has announced the hiring of Konrad Gerszke as President. Gerszke will lead all operations of the day-to-day business, including management of all corporate functions. He will report to Joe Zawadzki, Chairman and CEO, and be based in New York City.
"We're really fortunate to gain a leader with Konrad's scaled, practical and proven operational expertise as well as his ability to affect change at a global scale," said Zawadzki. "As we accelerate the work we've begun towards the creation of an accountable and addressable supply chain, I am confident Konrad is the right leader to help us move MediaMath into its next phase of growth."
"I'm humbled and excited by the tremendous opportunity in front of us to capture and drive innovation across a more than USD$300bn (£245bn) market, pioneering technology-led innovation across the digital advertising world," said Gerszke. "The company is well-positioned to continue leading the evolution of the programmatic industry, and I look forward to joining the stellar leadership team at MediaMath to drive even greater operational rigour across the business, globally."
Bidstack partners with The Trade Desk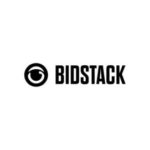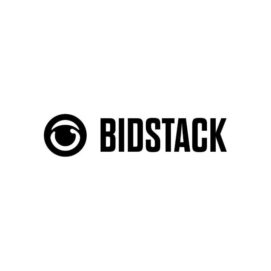 In-game advertising platform Bidstack Group plc continues to build strong partnerships in the digital advertising space and today proudly announces its new collaboration with globally recognised The Trade Desk, to bolster its programmatic offering for in-game advertising.
Trading online display advertising space programmatically has become the norm since the rise of real time bidding in 2009. Advertisers are able to reach their audience with user behaviour insights and geo-targeting at lightning speed, en masse. Traditional forms of advertising have seen a downward turn on ad spend in the last few years. This could be due to these forms being less impactful and less effective than they were previously. Nevertheless, brands and agencies actively seek new, innovative, out-of-the-box ways to engage with an audience that will future proof their media strategy are turning to gaming.
The gaming audience is arguably one of the most diverse audience across any industry, with gamers' age ranging between 6-64. According to Fullscreen media, this audience has twice as much discretionary income as non gamers.
Founded in 2009 by pioneers of real-time bidding, The Trade Desk's global digital advertising tech platform has become the fastest growing demand-side platform (DSP) in the industry. Through its self-service, cloud-based platform, ad buyers can create, manage, and optimize more expressive data-driven digital advertising. These ad campaigns can be delivered across ad formats including display, video, audio and native, on a multitude of devices, such as computers, mobile devices, and connected TV.
James Draper, CEO of Bidstack said, "We're delighted to have forged this agreement with The Trade Desk; a multi-billion dollar, California-based, public advertising company, who provide one of the world's Top Ten DSPs. We are big fans of what Jeff Green and his team have achieved and we look forward to working closely with them going forward."
Ad TechIn-AppLocationMobilePublisher