What we Learned at DMEXCO: Trust is a Building Block for the Future of Advertising
by Mathew Broughton on 8th Oct 2019 in News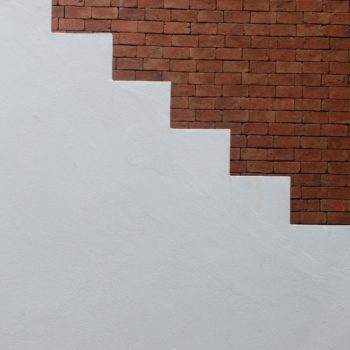 In association with Xandr.
In this exclusive article for ExchangeWire, Jerome Underhill, SVP, Europe, Asia and Latin America, Xandr, discusses the focal talking points from key industry events, and details how a focus on transparency can build a sustainable advertising ecosystem in the post-GDPR age.
Each year, leading ad tech executives convene in Germany to discuss prominent issues and the challenges they're facing, as well as solutions, to contribute to an industry-wide roadmap for longevity and success.
This year, DMEXCO and its preceding event in London, ATS, were no different. As executives took the stage, transparency and trust remained prominent thought leadership topics while collaboration was highlighted as a key component in ensuring access to the right content, technology and insights needed to engage consumers correctly and efficiently.
All signs point to convergence, but openness remains a priority
The last several years have seen the beginnings of unprecedented consolidation in the media and advertising industry. Companies like Verizon, Disney and Viacom, and our own AT&T, are forming media conglomerates in hopes of convening end-to-end offerings that put them at the forefront as the industry evolves. And, while this trend has only picked up momentum, we don't expect the value of openness to disappear in the face of consolidation any time soon.
What it means is that we're re-evaluating the definition of independence. For example, while AppNexus is now a part of Xandr following our acquisition by AT&T, we maintain the same open approach and value proposition to our partners, as advocates of the open internet. Our technology continues to power the most sophisticated buyers and sellers in the industry, and we continue to invest in an open platform on which our partners can build their own solutions. This approach fuels innovation as it allows our own clients to offer truly differentiated offerings to the industry. Attending DMEXCO as Xandr for the first time this year, communicating our open approach remained a priority throughout the event.
Trust indicates market value
Operating in a digital industry can often lead to uncertainty. As challenges around transparency and security arise, the perception of trust has become essential to the success of any business. Studies have even found that 95% of customers are more likely to be loyal to a company they trust – making trust essentially indispensable to lucrative commercial partnerships. As a result, companies must prove themselves responsible with clients and consumer audiences.
This concept was brought to life during our opening panel at DMEXCO, where we discussed the importance of valuing and prioritizing employees and clients. Doing so enables companies to create inclusive work environments as well as empower our clients through trusted, collaborative working relationships.
GDPR's impact spans far and wide, and collaboration is key for meeting new industry standards
We also believe that collaboration in building solutions that put consumers first is critical to building trust and transparency in the digital advertising industry. We've seen this first hand through GDPR and anticipate further industry adoption as attention to privacy and identity proliferates around the world.
GDPR has changed the way businesses in Europe operate. When the regulation was first introduced, the entire industry had to kick-start compliance with the new regulatory standards and best practices as quickly and cohesively as possible. No small feat!
While GDPR is rooted in Europe, regulation is something that all businesses operating on a global scale now need to consider, to ensure the industry doesn't become fragmented with various inter-operable technical solutions. In order to prepare for such a large feat, collaboration between industry leaders and partners alike is necessary. That's why we have worked so closely with the IAB and other industry groups to launch the IAB Transparency & Consent Framework.
As technology platform and facilitators of digital advertising transactions, we have a responsibility to contribute to a healthier ecosystem built on best practices and trusted, secure user experiences. Core to this is putting consumers first in the design of the tools we develop and investing in collaborative and standardized industry solutions in order to create the best outcomes for consumers as well as advertisers and publishers.