The Programmatic Advisory Acquires Forge Group; Infectious Media Launches In-Housing Consultancy
by Mathew Broughton on 11th Oct 2019 in News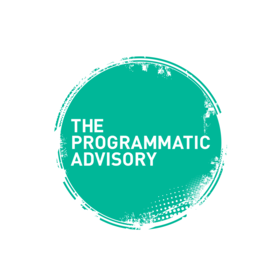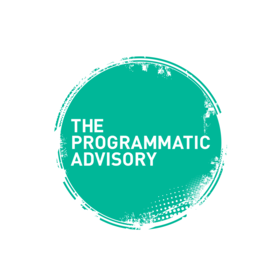 In this weekly segment, ExchangeWire sums up key industry updates on ad tech from around the European region – in this edition: The Programmatic Advisory acquires Forge Group; Infectious Media launches in-housing consultancy; Criteo partners with Pixalate; FreeWheel Council for Premium Video Europe releases latest study; Channel Factory reveals results of brand suitability survey; and Teads signs global partnership with GROUPE RENAULT via OMD
The Programmatic Advisory acquires Forge Group
The Programmatic Advisory has announced the acquisition of Forge Group, a North Carolina based programmatic consultancy firm.
Forge Group, established in 2016 by founder Mike Hans, delivers programmatic transformation services to large multinational advertisers.
Wayne Blodwell, Founder and CEO of the Programmatic Advisory, said: "We're looking forward to taking our totally impartial consultative approach to the US. Mike and his team have done an incredible job in taking the business to the point it's at today and we're delighted to be furthering that under The Programmatic Advisory brand."
Forge Group will rebrand under The Programmatic Advisory with immediate effect and Mike Hans will step down from his role as CEO.
Infectious Media launches in-housing consultancy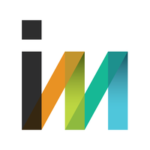 Digital media specialist, Infectious Media, has launched a dedicated consultancy advising clients how to activate, manage and control programmatic media buying in-house.
Infectious Media's consultancy practice will bridge the gap between the design of new media operating models and the complex implementational challenges, to allow advertisers to take full control of programmatic media investment.
Martin Kelly, CEO at Infectious Media, commented: "Infectious Media was the first true programmatic agency built to take advantage of the digital transformation of media buying. Our team has a vast amount of experience in managing programmatic infrastructure and implementing effective operating models. Brands are seeking more control and the launch of our consultancy practice marks another pioneering step in helping them achieve that in a rapidly changing market."
Criteo partners with Pixalate
Criteo, the advertising platform for the open internet, has announced a global partnership with Pixalate, the world's first cross-platform ad fraud detection and prevention solution. As invalid traffic (IVT) continues to plague the advertising industry, Criteo is committed to making additional investments that will provide an increased scope of protection against IVT and low-quality inventory. Through this partnership, Pixalate will supplement Criteo's existing IVT detection engine, helping to ensure its advertisers that the media bought on their behalf is viewed by real human users with genuine intent.
Pixalate, an MRC-accredited service for the detection and filtration of Sophisticated Invalid Traffic (SIVT) across desktop and mobile web, mobile in-app, and OTT/CTV advertising, will work in tandem with Criteo as an anti-fraud solution, to address General Invalid Traffic (GIVT) and SIVT across Criteo's current suite of products and emerging channels. Additionally, Pixalate's Media Rating Terminal (MRT) tool will be added to Criteo's expansive arsenal of protective measures and services.
"Criteo's partnership with Pixalate is another important step in our ongoing commitment to delivering the best quality inventory for our partners," said Marc Grabowski, EVP Global Supply, Criteo. "Invalid traffic is an ongoing industry issue, and the fight against it cannot be fought alone. By aligning ourselves with a best in class third-party vendor, we're able to establish additional layers of credible protection alongside our strong existing tools and protocols, in both pre-bid and post-bid environments."
FreeWheel Council for Premium Video Europe releases latest study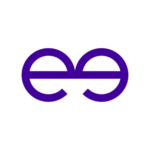 The FreeWheel Council for Premium Video Europe (FWCE) has released its latest study, produced in partnership with media research and strategy consultancy company MTM: The state of European TV attribution. The report, one of the first of its kind in Europe, underlines how TV attribution is increasingly becoming critical to measure the impact and weight attributed to TV on business outcomes. It also explores the challenges associated with measuring ad effectiveness in a cross-screen world of content consumption and feature industry leader perspectives on the world of attribution.
In an era of online advertising, marketers are continuously trying to better understand which marketing channels drive the highest ROI. The FWCE study looks at four of the largest advertising markets in Europe – the UK, France, Germany, and Italy – and examines how each one is approaching attribution when it comes to TV ad spend.
"The FreeWheel Council for Premium Video Europe's latest report provides valuable insights about the complex and varied TV attribution market across Europe. It demonstrates where collaborative development needs to be made in order to maximise ROI and user experience via the vast amount of rich TV data available" commented Emmanuel Josserand, Brand, Agency and Industry Relations at FreeWheel.
Channel Factory reveals results of brand suitability survey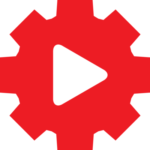 Channel Factory, a world leader in YouTube brand suitability and ad performance, announced the results from their recent Brand Suitability Survey. The survey sample included brands from US and EMEA and provides a wide view of the sensitivities that surround the type of content deemed-brand suitable across industries, countries and cultures. Executives from TAG, GroupM, and ABC, endorsed the survey results as a vital step in extending the brand suitability discussion across the digital advertising industry.
The survey finds that brands are sensitive to politically and culturally hot issues in their regions. Brands responded that they were particularly sensitive to specific political, racist and sexist content. Within the global survey, 56% of respondents said that sexist content would score 9 or 10 on a scale of 1-10 of most damaging and 70% of respondents said that racist content would score 9 or 10 on a scale of 1-10 of most damaging. However, within the US specifically, the survey results showed that polarizing social content is most controversial in US at 33%, while in Europe fascist content is highest at 64%.
"The results of this survey confirm that brands must own brand suitability, because it changes so much, and is unique not only to a single brand, but in different markets for different audiences. With a volatile political situation across many countries, brands benefit from a strong brand suitability strategy and advanced partners that have the technology to scale and customize for any situation," Jed Hartman, CCO, Channel Factory.
Teads signs global partnership with GROUPE RENAULT via OMD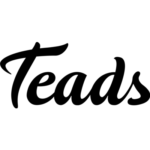 Teads, the global media platform, has announced a global partnership with GROUPE RENAULT via OMD to deliver full funnel video and viewable display advertising solutions across the single-point of access to some of the world's most iconic and trusted media brands.
Marc Zander SVP Global client partnerships, Teads said: "The partnership with GROUPE RENAULT through OMD is the first of its kind in this category, a key indicator that all parties are keen to push a digital transformation for GROUPE RENAULT. Our aim is simple – to help them become best-in-class creatively and drive the scale and quality needed to grow the brand in an increasingly digital world. As a joint business partner, we'll be opening the doors to our strategic and data teams, as well as our studio creative testing and optimisation to ensure GROUPE RENAULT can benefit from all that Teads has to offer.
Ad FraudAgencyBrand SafetyConsultancyVideo