InfoSum Launches First-Party Data Platform; Smart Expands to UK Market
by Mathew Broughton on 1st Nov 2019 in News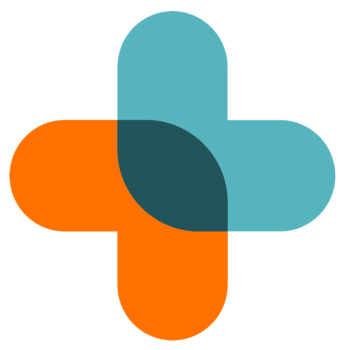 In this weekly segment, ExchangeWire sums up key industry updates on ad tech from around the European region – in this edition: InfoSum launches first-party data platform; Smart expands to UK market; VIOOH research: 2020 to be year programmatic digital OOH goes mainstream; ConversionWorks and Datalicious Korea to merge with MightyHive; and The Ozone Project signs The Stylist Group as its newest publisher.
InfoSum launches first-party data platform
InfoSum has announced the launch of its Discovery platform, which enables media owners to make their audiences available for powerful privacy-safe insights, planning and activation in a cookieless world.
Tougher data laws and increased restrictions from web browsers herald the imminent demise of the third-party cookie as a way of tracking consumer behaviour and providing targeted advertising. InfoSum's alternative solution is a Unified Data Platform, which connects datasets for analysis in a decentralised architecture, without exposing or sharing raw data.
The new platform allows for data collaboration without compromising commercial trust or consumer privacy. Brands and agencies are able to conduct statistical analysis using rich first-party customer data from publishers to discover audience affinity and connectivity – providing a real alternative to cookie-based targeted advertising.
InfoSum has signed a commercial agreement with Telegraph Media Group and is also set to work with a number of other premium brands, agencies and publishers, including Immediate Media and Infectious Media.
Richard Foster, Chief Revenue Officer at InfoSum, added, "This is truly game-changing for publishers wishing to compete with the dominant digital platforms. Through Discovery, brands and agencies will be able to conduct statistical analysis against publishers' audience segments to determine affinity. By removing the reliance on third-party cookies, we provide the advertising industry with a first-party solution that will optimise the way brands and agencies target consumers, and enabling publishers to monetise their rich data. What's more, our approach lessens the compliance burden and means there is no need to compromise on commercial trust, data privacy or data security to unlock the value of first and second-party data."
Smart expands to UK market with opening of London office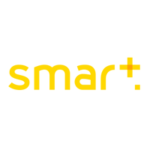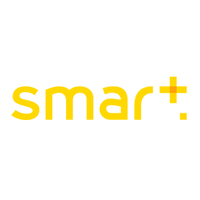 Smart AdServer, a leading independent ad monetisation platform, has announced its market launch in the United Kingdom with the opening of a London office. Pierce Cook-Anderson has been appointed UK Country Manager and will lead UK operations, providing simple and transparent revenue-driving solutions for premium publishers to help them maximise the value of their inventory using Smart Ad Server and SSP.
With eleven offices based around the world, and already well established in the European market, Smart's expansion to the UK will provide an independent alternative for UK publishers and advertisers to work in a shared-interest approach. Former Director of Business Development at OpenX, Pierce is well suited to his role of growing the UK branch and building Smart's relationships with the UK's leading publishers. Pierce also draws on experience from the first eleven years of his career in commercial roles at various large publishers including Newsweek, The Financial Times, Sky, Future Publishing and The Mail on Sunday. This is in addition to his valuable start-up experience from building and commercialising Mindful Money by Lansons.
"I'm proud to welcome Pierce to Smart as he will bring extensive industry experience to the team. His knowledge, network, and connections put us in a great position as we expand into the UK," says Arnaud Créput, CEO at Smart. "Entering the UK market is a logical step for us as it is one of the world's most dynamic advertising markets. We already work with many UK-based publishers, agencies and global trading desks, and we're looking forward to engaging more closely with all of them. We're already in talks with several local players around our vision of a transparent and open ecosystem based on quality."
VIOOH research: 2020 to be year programmatic digital OOH goes mainstream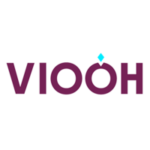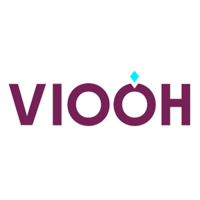 VIOOH, the global marketplace for out of home (OOH) trading, has released their exclusive predictions looking into the future of digital OOH, in their State of the Nation, 6-month update.
In early 2019, VIOOH conducted a major piece of research looking at how technology and data were transforming digital OOH and how the market was adapting and adopting the change. Six months later, VIOOH has revisited the experts who helped shape the first State of the Nation report to see what has changed and, crucially, what we can hope or expect to see in 2020 onwards.
The message is clear: the respondents overwhelmingly believe that 2020 will be the year that programmatic digital OOH becomes mainstream. They believe that OOH budgets will grow and that it will progressively become a fixture in media plans and strategies.
As a result of this expected growth, agencies are beginning to change their team structures to accommodate programmatic OOH. They note that it will begin to shape their teams and departments and change the way they build and plan digital campaigns.
Key findings include:
- It's all about the client. We should be using programmatic, not because you can but because it can more effectively deliver towards a client's KPIs.
- Programmatic must continue to prove its value and showcase why OOH deserves to be an established player in the digital ecosystem. The focus should be on underlining why digital budgets should be transferred to this channel.
- Significant growth in digital OOH will require more inventory to be traded simply and efficiently in order to access new budgets and buyers.
- Data will increasingly enrich campaign targeting, optimisation and attribution.
- Building cross-team functions is a focus - respondents reported that they were building teams with digital and OOH experts.
- Creativity is crucial: programmatic technology should enhance the opportunity for creative execution rather than limit it.
In addition, VIOOH delved into its own data and found that in the past six months:
- 30% of campaigns were proximity-based, leveraging the opportunity for smart cross-channel campaigns.
- 85% were based on triggers, with many advertisers taking contextual advantage of events and situational triggers such as the weather, times throughout the day, occasions and locations.
ConversionWorks and Datalicious Korea to merge with MightyHive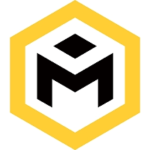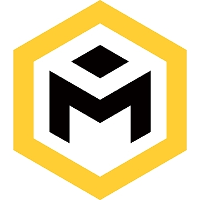 S4Capital plc, the digital advertising and marketing services company, has announced that its programmatic media practice MightyHive has merged with two companies to build on its existing analytics capabilities — ConversionWorks, an award-winning digital analytics, biddable media and data science company in London, and Datalicious Korea, a South Korea-based data and analytics consultancy. Under the terms of the agreement, ConversionWorks and Datalicious Korea will be integrated into and rebranded MightyHive as part of S4Capital.
ConversionWorks is an award-winning digital analytics, biddable media and data science consultancy. With founder and managing director Russell Sutton at the helm, ConversionWorks partners with companies such as Boots, Diageo, Schuh, giffgaff and Wiggle to help them gather first-party data, curate audiences, predict behaviours and target them with focused creative with the goal of driving increased conversions. The company was recognized as Analytics Agency of the Year 2018 by The Drum.
Datalicious Korea is a Google Analytics premium reseller and Google Analytics Certified Partner in South Korea. Founder and CEO of Datalicious Korea, Sun-Young Kim is a recognized expert in analytics, social media return on investment (ROI) measurement and social customer relationship management (CRM), and the author of "Social Analysis." The company's current clients include Samsung, Adidas Korea, and Lotte Members.
S4Capital Executive Chairman Sir Martin Sorrell and Chief Growth Officer Scott Spirit said "We are delighted to welcome both Russell and Sun-Young and their colleagues to S4Capital. Data and Analytics are at the heart of our new age/new era model and we look forward to working with our clients in Europe and Asia Pacific as they invest in deeper first party data driven content and programmatic capabilities."
The Ozone Project signs The Stylist Group as its newest publisher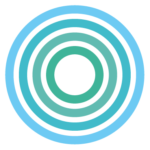 The Ozone Project, the UK's leading high quality digital advertising environment, has announced The Stylist Group as its fifth publisher. The female-focused, lifestyle publisher - who will also represent the digital newspaper titles of its parent company DC Thomson - brings a new depth of audience to The Ozone Project's premium advertising offering.
The Stylist Group joins The Ozone Project's four founder publishers who represent the majority of the UK's largest quality publishers; The Guardian, News UK and The Telegraph and Reach Plc. Across these titles alone, The Ozone Project already offers advertisers access to a potential audience of more than 44 million adults in the UK each month, in a premium, trusted context.
While The Ozone Project currently reaches 99% of the UK's online population every month, the introduction of The Stylist Group will have a positive impact on frequency measures as well as the weekly reach of the platform, adding an extra half million adults every week. The partnership will also deliver incremental audience intelligence to enrich audience understanding and enable greater contextual ad targeting in these trusted editorial environments.
Damon Reeve, Chief Executive Officer, The Ozone Project, said: "We are delighted to welcome The Stylist Group as The Ozone Project's newest publishing partner. We have always been very transparent about our desire to create the most effective opportunities for advertisers, and bringing forward-thinking, premium content publishers into our ecosystem can only enrich that offering . The great content created by The Stylist Group is hugely complementary to the quality, trusted editorial generated by our founders' titles on a daily basis. This partnership certainly sets the bar for the quality of content publisher that The Ozone Project will partner with in the future."
Also in the news
Ad ServerAnalyticsDataDOOHMonetisationOOHPublisherTargeting