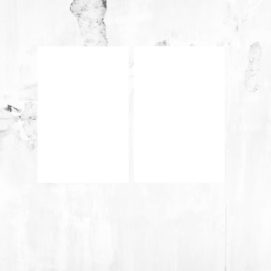 In this exclusive article written for ExchangeWire, Alistair MacCallum (pictured below), CEO of Kinetic UK, discusses the reasons for optimism in the out-of-home (OOH) sector through 2020, how traditional platforms are set to integrate with OOH channels, and how programmatic technology can further enhance effectiveness and relevance within the medium.
There are so many reasons for optimism in the OOH industry it's hard to know where to start.
Despite the dominance of the global tech companies across huge swathes of the commercial media landscape, OOH has consistently grown its place in the marketing mix in the past few years.
At a time when many of our most established media channels are under enormous pressure, the OOH industry has evolved and innovated, with huge investment in site infrastructure, smarter data, near real-time trading, and dynamic creative capabilities.
In 2020, we are going to see the acceleration of these developments align with wider macro marketing industry factors to spark a new paradigm in outdoor marketing.
The past few years have been defined by an obsession with building the future of marketing around personal data, creating microsegments of intent delivered on a one-to-one basis in private. This 'age of personalisation' and the ad tech that fuels it sits increasingly under the microscope.
The reality is that marketers need to move large populations of people, and that's getting harder and harder. Whoever you are, it is pretty much certain that your exposure and attention to out-of-home advertising is currently increasing – at exactly the same time that exposure and attention to commercial messages is decreasing in most other media. Out-of-home is the only truly universal medium and now has a unique opportunity to deploy data purposefully to create real utility and experiences that people value, at scale.
The latest industry Route data will measure the movement of audiences ever more precisely via GPS technology to be reflective of real-world behaviour. It will not only highlight a significant increase in the audience impacts that OOH delivers, but support planners with an even greater granularity of insight. Via wider and smarter data points from client and industry data sets, we now know more about our audiences, and how to deploy that knowledge with ever greater effectiveness and enriched relevance via OOH's iteration of programmatic technology.
Advertisers are struggling to connect with their audiences across an increasingly fragmented customer experience. It's never been more important to make real connections with people. Out-of-home can provide the underlying structure that makes sure every part of the journey is connected across the physical and digital world. It is a portal to content on the move and in delivering timely, dynamic moments of reaction, hence the existing focus on integration with mobile channels such as social and search. The potential is now there for advertisers to take full advantage of programmatic capabilities to connect with audiences in new integrated ways – by combining OOH with other traditional 'broadcast channels' such as radio and TV. This is 'big media' re-imagined to inspire creatives and planners, whilst delivering increased efficiency and effectiveness; better and more accurate measurements; and, most importantly, continued brand visibility and safety.
In 2020, fresh developments augmented by the connectivity of 5G will support ever greater creative innovation, such as pairing OOH ads with visual search; e-commerce capabilities offered from platforms such as Instagram; and more dynamic campaigns using AR-powered tools such as Snapchat Lens.
OOH has the ability to trigger the emotions that shape brand choice, whilst also priming and delivering action at the most valuable and fastest growing moments in commerce, especially through mobile. As we continue to build greater proof points of OOH's efficacy via better modelling methodologies across both brand and activation, 2020 will evidently see new talent, brands, and revenues, open up to an already thriving medium.