Video, Audio & Gaming Are Thriving: Q&A with Anthony Farley, GroupM
by Lindsay Rowntree on 5th May 2020 in News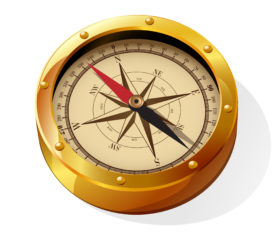 There are many different courses for agencies to navigate at the moment, and before the pandemic ripped out the goal posts and threw them into the ocean, some of biggest challenges and focuses were increased regulation, privacy requirements, and identity, as well as the evolution of the service layer. ExchangeWire speaks with Anthony Farley (pictured below), Agency Group Director, GroupM,  about how the pandemic hasn't removed those challenges, only altered them, and how agencies are working with their clients and partners.
ExchangeWire: What does your role at GroupM entail?
Anthony Farley: My role is focused on keeping the programmatic operational machine at GroupM running at maximum efficiency. As an agency group director, I sit across the full suite of Xaxis solutions and our itemised programmatic services offering. In any given day I might go from working alongside executional experts on programmatic services to engagement discussions about Xaxis products. My team focuses on MediaCom and Essence to continuously develop programmatic solutions for their clients.
The COVID-19 crisis is undoubtedly having an impact on your clients. What is GroupM doing to help them tackle this challenge?
Some clients have had to reevaluate advertising budgets in the face of economic uncertainty; this is particularly true for businesses in sectors that have stalled. It's also the case that some advertising channels are not going to be as effective at the moment as consumers have changed their behaviour.
However, we can point our clients to plenty of opportunities to reach their audiences in areas such as digital video, digital audio and gaming, which are thriving.
Decisions on ad spend ultimately come back to cost versus benefit, which means accurate measurement is more important than ever. We advise clients that custom metrics closely tied to core business objectives are always going to be the best way to gauge how well a campaign performs. This enables an iterative approach, where budget can be moved to areas achieving the best return – a priority for all of our clients right now.
How is increased regulation and focus on privacy being discussed at the agency level?
As a digital media industry, we are nearly two years into a post-GDPR world, and data governance and protection has significantly evolved since preparations began long before the May 2018 implementation date. During the first 18-months, the industry conversation was focused on how to comply without making operational changes to campaign management, audience targeting and measurement. However, further prompted by Apple's ITP changes and Google's Chrome announcement, we're now seeing a fundamental re-evaluation of what a privacy-by-design approach to digital media actually is. No-one knows exactly what this looks like yet, there are still a lot of unknowns, and in the absence of clearer guidance from the ICO on what is 'acceptable', we're working with clients, publishers and trade bodies such as the Internet Advertising Bureau (IAB) to help shape what we believe to be best practice.
There is a lot of industry discussion about the evolving service layer – what are your views on how the service layer can adapt to changing market conditions, if it even needs to? What role can technology play here?
Client expectations of faster results, smart delivery, and slicker services are always increasing — and that makes constant evolution fact of life for agencies. Many boost speed and scale by adopting programmatic media buying, but streamlining execution is just one step in a wider efficiency journey. Multiple time and resource intensive procedures are still ripe for automation, across every agency department from finance to reporting.
Take, for instance, areas such as campaign workflow. Currently, the creative briefing process kicks off around six months before a campaign goes live, meaning there is a sizeable gap between concept creation and delivery. Using automated tools, creative teams can work collaboratively with clients to make messaging adjustments that give ads greater real-time impact and relevance when they are served.
TagsAgencyCovid-19IdentityPrivacyRegulation