Facebook Risks MRC Accreditation; ISBA Study Reveals Programmatic Supply Chain Flaws
by Grace Dillon on 8th May 2020 in News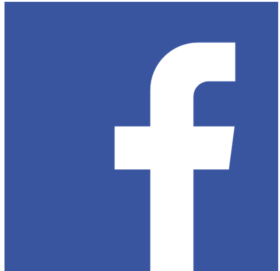 In this weekly segment, ExchangeWire sums up key industry updates on ad tech from around the globe. In this edition: Facebook is warned that it could lose its MRC accreditation due to insufficient ad metrics; ISBA release a study on the programmatic supply chain, and finds lack of transparency; WPP is awarded all Unilever media activities in mainland China; an ECI study reveals that media spend will recover more quickly in APAC than elsewhere; and IAB Europe launches its guide for a post-cookie era.
Facebook has been warned that it could have its advertising accreditation revoked after failing to provide an effective performance metric. The concerns came to light after an audit conducted by Ernst and Young, which found that Facebook did not have an efficient or accurate system to report on the performance of ads run on its platform. The review reportedly found that measuring the success of video adverts is being particularly neglected by the tech firm.
As a result, the US Media Rating Council (MRC) has told Facebook that it could lose its advertising accreditation, an outcome that could spell real trouble for the social media giant: losing what has been dubbed a "key seal of approval that gives companies confidence that they are getting what they pay for when it comes to advertising" could see businesses direct their online advertising efforts elsewhere. And with much of the tech heavyweight's revenue relying on ads – which accounted for more than USD $17b (£13.6b) in Q1 2020 – this is not a threat that the firm can take lightly.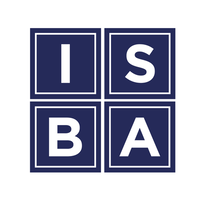 A study released by the Incorporated Society of British Advertisers (ISBA) has revealed that 15% of advertising spend is currently disappearing into an "unknown delta", and cannot be accounted for. The ISBA Programmatic Supply Chain Transparency Study was undertaken in association with the Association of Online Publishers (AOP) and carried out by PwC, and is the first comprehensive overview of how money is spent in each area of the UK's programmatic supply chain.
The findings also highlight a disparity between the data captured by DSPs versus SSPs, a lack of a standardised method of storing data, and a limited understanding of the legal specifications around data usage. ISBA is now calling on the industry to rally together to investigate the "unknown delta" and to address the lack of uniformity around the handling of data. The association has also asserted that it will act to help in the effort to remedy these flaws.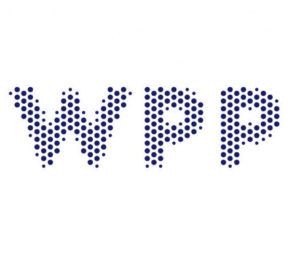 Unilever has put WPP in charge of its Chinese media duties. The move comes after a recently concluded review of the way the multinational FMCG firm's media operations in mainland China. WPP will now take over managing the planning and buying of Unilever's media from incumbent firm PHD.
The move marks an evolution in the Unilever's relationship with WPP: WPP launched a 'Team Unilever' in-house partnership with the FMCG giant in Singapore in 2018, and in 2019, WWP appointed former Unilever CMO Keith Weed to its board. A source close to Unilever reportedly said that the multinational firm has been working towards line up its global media at the holding company level.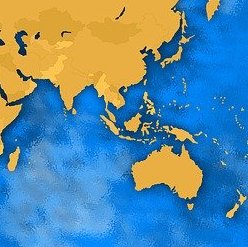 An updated media inflation analysis released by ECI has revealed that media spend is expected to recover more quickly in Asia-Pacific (APAC) than in any other region. According to the analysis, APAC will be the only region to see the cost of advertising grow, including a 10% boost in digital video spend.
Globally, TV, out of home (OOH), radio, and print are all expected to decline; only digital display and video are expected to make gains, growing by 0.3% and 1.3% respectively. Print media is the only area expected to decline in APAC, however, its fall is significantly smaller than that of the region expected to endure the most drastic decline across all channels, North America.
The newest analysis of media spend for the rest of 2020 accounts for the heavy toll weighed upon the industry, and the global economy at large, by the Coronavirus. Figures at the ECI attribute APAC's expected growth to the region's recovery now that lockdown measures have been lifted from many of its countries. The media auditing and consultancy firm asserted that APAC's "performance could be reflective of what more mature markets in other parts of the world can expect in the latter part of 2020."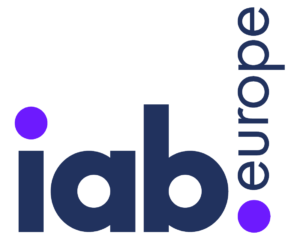 IAB Europe, the leading European-level industry association for the digital advertising and marketing ecosystem, has today released its 'Guide to the Post-Third-Party Cookie Era', to prepare brands, agencies, publishers and tech intermediaries for the much-anticipated post-third-party cookie advertising ecosystem.
The guide, which has been developed by experts from IAB Europe's Programmatic Trading Committee, provides level-setting background into the current use of digital advertising cookies, the contributing factors to their depletion and an overview of the alternative solutions that are currently available.
Contributors to the Guide, including Adform, BBC Global News, CNN International, DoubleVerify,  Foursquare, Omnicom Media Group (OMD), Oracle Data Cloud and Xandr, amongst others, have collaborated to provide a view from across the value-chain on the impact these changes will have in areas including digital advertising execution, measurement, and ad verification, along with tangible examples for how stakeholders can contribute towards the solutions industry will take forward.
Also in the news
– Video, Audio & Gaming Are Thriving: Q&A with Anthony Farley, GroupM
– Opportunities are Present Despite Ad Spend Fall: Industry Figures Respond to AA/WARC
– Xandr's Daniel Clayman on Brand Safety, Revenue Diversification, and ISBA's Programmatic Report
– First-Party Data the Best Bet for Post-Cookie ID: Ian Hocking, South China Morning Post
– Heineken, Gousto & The Trade Desk: How to Adapt Marketing Strategies in 2020
TagsAPACCookiesCovid-19FacebookProgrammatic