From The Outside Looking In: 5 Ideas For Publishers in A Corona Revenue Vortex
by Ciaran O'Kane on 10th Oct 2020 in News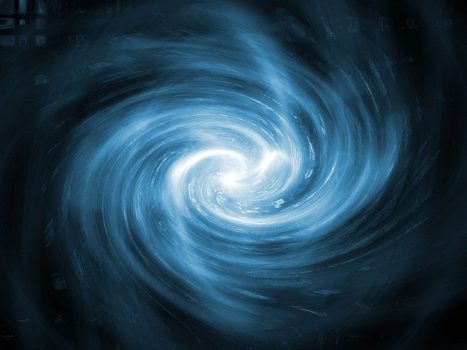 Publishers are having a hard time monetising their inventory right now. Despite the fact that many are drowning in traffic, the corona revenue bump has yet to materialise. Aggressive coronavirus keyword blocking by brands is contributing to a dip in revenue for publishers. The irony of this situation is so thick you could almost eat it. 
What can a publisher do? Plead to the better nature of brand spenders? Not going to happen. No brand wants to appear against negative stories about death and tragedy. You could morally shame them, highlighting the critical societal role played by publishers. But again, this is not a plausible strategy. 
Instead, publishers should be taking advantage of 'corona fatigue'. Yes, we are all hardwired to gorge on end-of-world stories - but there is also a quiet yearning for anything other than the possible collapse of society. 
Now is the time for publishers to redirect the downtrodden to more brand-friendly content. Here I have outlined five product ideas that could help publishers stuck in the corona revenue vortex. I must caveat this post by saying this is very much an outsider's view of the publisher predicament. All of the following might already be publisher strategy.
1. Capitalise on 'Corona Fatigue' with non-Corona content
I don't know about you but I am fed up with this interspecies spillover. COVID-19 has wrecked normal day-to-day life. Being subjected to depressing news stories about death, devastation and economic doom affects the mental health. Corona fatigue is about to kick in for the population. 
Publishers can take advantage of this change in public mood by redirecting users to areas of non-corona parts of your site. The first thing I would do is split editorial teams into two writer teams: the first team covers our demise as a species; with the other team focusing on the world beyond corona. I have seen a lot of sports writers doing retrospective reviews of epoch-defining football games. More editorial innovation like this will be craved by a public looking for solace during the lockdown.
Publisher ops teams must commandeer all ad inventory running against corona content with house ads promoting this corona-fatigue narrative. There is no point trying to monetise these ad slots. Nobody wants them. You need to amplify this message with half page pop-ups, promoting non-corona content. 
I would like to emphasise to readers that I am not trying to belittle important journalistic coverage or gloss over the human tragedy that is unfolding globally. I am simply trying to push a strategy that will help publishers survive this madness.
2. License casual games; sell branding opportunities to advertisers
Gaming has been the big winner during this corona crisis. Gaming sites have experienced an unprecedented burst in traffic since February. There is no reason why publishers could not gatecrash this revenue party. A company called Flarie could act as a template or even a partner for publishers looking to monetise the attention of its visitors. 
Speaking at our recent ATS Stockholm event in February, Linda Nyberg, Head of Marketing and New Business, outlined how the company builds branded games for advertisers looking to engage new audiences. This would need to be sold directly by the publisher sales team. But there are other companies that offer embedded games that could be monetised programmatically. It is difficult to gauge what direct campaigns are ready to deploy right now, so programmatic strategy is probably required here as a fallback.
3. Utility content helps win that lockdown attention
Utility content should be a go-to for publishers in this environment. Crosswords and puzzles might seem a little old hat. But there is a lot of free time out there. People want to be entertained outside of SVOD services and rolling negative news. Get those crossword and puzzle editors churning out the cryptic solutions. Sell branded opportunities across this utility content by-the-day to marketers who are reluctant to advertise on corona content. Again, have the option of monetising programmatically as a fallback. Publishers could also have the opportunity to charge for access.
4. Incentivised content can work well; first-party collection opportunity
Postcode Lottery attracts over six million uniques per month with the simplest of concepts: randomly show a select number of postcodes from the hundreds of thousands who enter its competition daily; if an entrant's postcode is published, he/she wins a cash prize. Entrants must sign up via email so there is a huge opportunity to build a first-party asset. All of this can be monetised with advertising (another programmatic opportunity). 
Using this Postcode Lottery model, publishers could spin up their own competition alternatives. It doesn't necessarily need to be prize money as the incentive (given that there might well be some legal loopholes involved). It could be more creative, particularly in this current environment. What if Lidl sponsored the daily draw for a 'lockdown hamper' (provided by the store brand itself)? 
It might not seem like a very sophisticated or sexy idea, compared with selling homepage takeovers, but there are a number of reasons to roll this out:
1. it's a resource-light content product;
2. you can capture first-party data;
3. it offers the opportunity to attract lost programmatic spend due to corona keyword blocking.
5. Bring back that haggard IO sales team, and hammer those phones
While programmatic spend could easily be redirected into these new initiatives, there is no guarantee that it will be available - or how picky brands might become. My suggestion to you, dear publisher: reactivate your direct sales teams, and aggressively pitch the ideas above into brands and agencies. This crisis is likely to persist throughout 2020, so those able to sell in IOs and custom campaigns will become very valuable to publishers. I believe that sales teams selling big-ticket items will be an important revenue source for publishers going forward especially with the impending death of the third-party cookie.
The above is just a simple list of ideas publishers could use to make more money from their increased traffic. I am happy to speak to any publisher looking to explore these ideas further - and we are also open to anyone looking to write more on the subject. ExchangeWire wants to help this ecosystem navigate through these strange times.
AdvertisingGamingInventoryPublisher